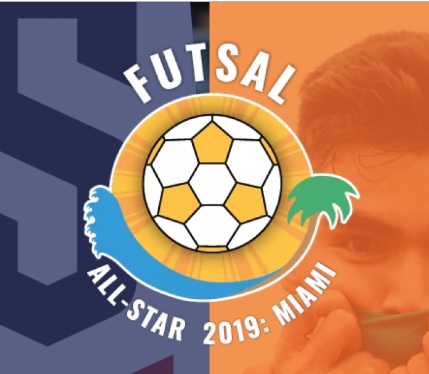 Estimated reading time:2 minutes, 44 seconds
National Teams from Brazil, Argentina, Mexico, and U.S.A take part in Futsal All-Star 2019 at Marlins Park in Miami on September 23-24
Five-time Futsal World Cup Champions Brazil and 2016 Futsal World Cup winners Argentina will be participating for the very first time on United States soil on September 23rd and September 24 at  Marlins Park in Miami, Florida. Futsal All-Star 2019 is a four-team tournament featuring national teams from Brazil, Argentina, Mexico and the U.S.A .
The two-day spectacle with ticket prices that start at just $20 will feature dynamic players, including Ferrao, Santiago Basileand Rodrigo Hardy, showcasing the world's fastest-growing sport on a FIFA-sanctioned date, leading into the 2020 Futsal World Cup.
The Futsal All-Star 2019 lineup will match #1 world-ranked Brazil (FIFA and CONMEBOL) against Mexico at 7 p.m. EDT on Monday, September 23rd followed by world-ranked #5 Argentina (#2 CONMEBOL) against the United States in a doubleheader. The runner-up game will feature the two losing teams starting at 7 p.m. EDT on Tuesday, September 24th followed by the two winning teams in the final game to crown the champion. The event will also include family activities, Futsal tutorials and clinics, and specialized art installations.
Star Players
World-renowned Futsal stars will be taking part in the tournament including Ferrao (Barca Lassa), Rodrigo Hardy (Sorocaba Futsal), and Gadeia (Inter FS) of Brazil and Argentina's Leandro Cuzzolino (Levante FS), Santiago Basile (Boca Jrs), Cristian Borruto(Pesaro) as well as dozens of other world-class professionals.
The U.S. Futsal National Team will be returning to the court for the first time since 2016 as the team begins their preparation for CONCACAF Futsal qualifying in an attempt to return to the FIFA Futsal World Cup in 2020 after a 12-year absence.
"Marlins Park is proud to welcome the Futsal All-Star 2019, as our world-class facility plays host to world-class international stars," said Miami Marlins Chief Revenue Officer Adam Jones. "As the go-to destination for a first-class experience, we will continue to bring South Florida a variety of exciting events from across the globe."
"I wanted to bring an iconic event like this to the American public after seeing firsthand the exceptional skill and excitement that Futsal creates," said Rodney Henry, Chairman of Protégé Media and event's organizer. "American sports fans are going to love the level of competition, ball skills and constant action that this sport requires – it's absolutely addictive."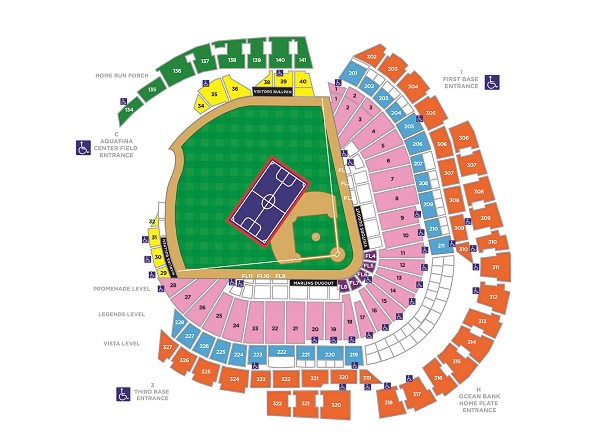 Tickets for the Futsal All-Star 2019will be available for pre-sale at 10 a.m. EST starting August 12that https://futsalallstar.com/
WHERE: Marlins Park, Miami, FL
WHEN: September 23rd& 24th, 2019
TIME: Matches start at 7 p.m. EDT
For ticket prices click on the link provided.
The Futsal All-Star 2019 is organized by Protégé Media, a multimedia and live-events company helmed by entertainment entrepreneur, Rodney Henry. https://www.rodneyhenryinc.com/
If you like the information provided, you can read more articles about global Futsal by going to the top bar navigation or click here
If you like this article and would like to keep updated on Futsal news, developments, etc then please submit your email below in the Newsletter section or by clicking on the Subscribe to Futsal Focus option on the header.
Follow Futsal Focus by clicking on Facebook, Twitter or Instagram or on the social media buttons on the right sidebar.