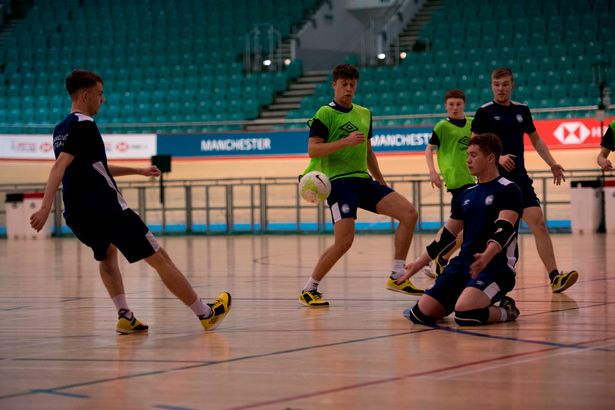 Estimated reading time:1 minute, 24 seconds
Management at Manchester club believes it could soon take off.
The Velodrome is known up and down the country for its conveyor belt of cycling stars and the sackful of medals they've won.
However, on the space inside the track, another Manchester sporting phenomenon is taking shape.
The cycling HQ is also home to Manchester's Futsal club, who have just been named as founder members in a new FA league.
A form of indoor football, its popularity is said to be booming in the city, as it is around the world, where it is the fastest-growing indoor sport.
World stars from Ronaldinho to Kaka and Lionel Messi all played the sport when growing up in Brazil and Argentina respectively.
Current City stars Ederson and Gabriel Jesus also honed their skills playing Futsal.
However, the fact that Stockport-born Phil Foden is also said to have played it as a youngster is probably a better indicator of the sport's rise in these parts.
"Futsal is the modern version of street football, that's how it started in South America," says the club's chairman Simon Wright.
To find out more go to the Manchester Evening News via this link: http://bit.ly/2KtCFFu
If you like the information provided, you can read more articles about domestic futsal by going to the top bar navigation or click here
If you like this article and would like to keep updated on Futsal news, developments etc then please submit your email below in the Newsletter section or by clicking on the Subscribe to Futsal Focus option on the header.
Follow Futsal Focus by clicking on Facebook, Twitter or Instagram or on the social media buttons on the right sidebar.