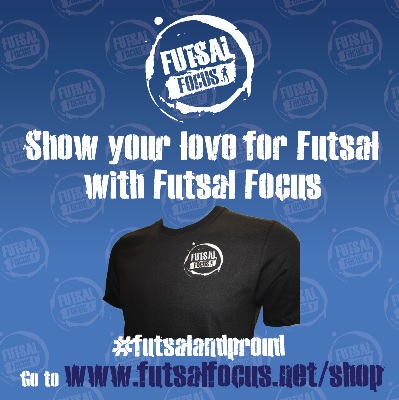 Estimated reading time:1 minute, 18 seconds
Show your love for Futsal with Futsal Focus this summer and buy one of our T-Shirts Today on the Futsal Focus Shop #futsalandproud
Today, the Futsal Focus Shop was launched on the Futsal Focus official website.
You can access the shop by going to the official website at www.futsalfocus.net where you will see it on the top bar menu or you can access it via  www.futsalfocus.net/shop.
The purpose of launching this shop is to give Futsal Focus followers and fans of futsal the opportunity to wear a brand that shows their association, identity, and love for futsal.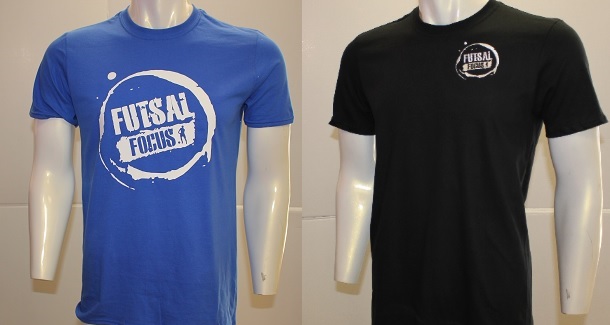 The product range is currently a small selection of t-shirts but the range of products will grow over time. However, for this summer show your love for Futsal with Futsal Focus and go to the Futsal Focus shop, the products are available in the colours shown but also in a range of colours for you to chosen from and we can ship to the U.K, Ireland and internationally.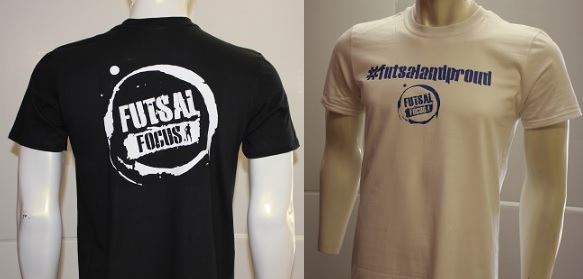 Revenue made from products will be reinvested into the company to improve our coverage of global futsal and your experience while browsing the Futsal Focus website.
If you would like to keep updated on Futsal Focus products when they become available in the shop, Futsal news, developments, etc then please submit your email below in the Newsletter section or by clicking on the Subscribe to Futsal Focus option on the header.
Follow Futsal Focus by clicking on Facebook, Twitter or Instagram or on the social media buttons on the right sidebar.