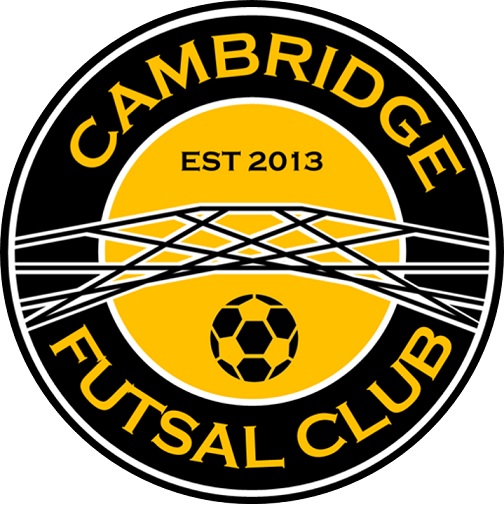 Estimated reading time:4 minutes, 27 seconds
4 days to go to the first ever UK Street Futsal Championship taking place in London at the Westway Sports & Fitness Centre
Clubs are coming from across the UK to compete against each other and lift the first ever Street Futsal Championship, the Futsal Focus Street Futsal Championship
One of the competing clubs from Cambridge is Cambridge Futsal Club!
2015/2016 Midlands Division 2 Champions, 2015/2016 Division 2 Playoff Winners 2015/2016 Futsal FA Cup semi-finalists, 2016/2017 F A Super League North, 2017/2019 F A National Super League, 2019/2020 NFL Premiership North, 2018/2019 Futsal F A Cup Finalists (Runners-Up)
Recently nicknamed "The Bees", Cambridge Futsal Club was established in 2013 by a group of overseas futsal enthusiasts who were working or studying in the city. Futsal had, of course, been well established, in Spain, Portugal and Italy in particular. Together they built a team which could compete together and they established themselves well, under the coaching umbrella of Luis Mendonca, a Portuguese who had achieved excellent coaching and playing skills.
Within a couple of years, the club attracted the attention of the local League football club, Cambridge United who, with long vision, believed that the future of futsal was bright. They provided some financing and the loan of a minibus, which facilitated competition on a wider scale, enabling the futsal club to develop. Some of the football club's youngsters, including the present captain of the team, converted from the 11-a-side game to 5-a-side. One went on to England U23 level. Luke Chadwick, Cambridge United's seasoned professional and an ex-Manchester United player, began to play futsal regularly. The team went very quickly from strength to strength and competed at a high national level. In 2019, they became runners-up in the final of the FA Futsal Cup at St George's, Derby.
A change of ownership, day-to-day management and business plan, led Cambridge United FC to retreat from futsal and by the end of the 2019/2020 they had withdrawn completely. The academy, based locally, was merged into the new, independent futsal club where a new management committee was established, partly with previous enthusiastic and competent supporters and partly with new blood. They inherited a strong team spirit and funds which had accumulated during their fundraising efforts the previous season. Regular crowds of 200+ had been attracted prior to the COVID-19 lockdowns.
Today, after much development and change, the club is holding its head high, having been interviewed and elected by the FA to participate in the National Futsal Series (NFS) Tier 2 South. During the difficult season just passed, the players have maintained a good level of fitness by training outdoors over the winter and participating in ad hoc competitions around the country, when permitted to do so. The Club has attracted several excellent sponsors, established a Membership scheme, developed the Academy and recruited additional coaching staff.
A county-wide Futsal Tournament has been established for all the Academy teams, from U7 to U12 age groups, and has been a great success. The local FA has now funded and asked the Club to maintain and operate local junior league and competition structures. The number of players in the academy is growing steadily. Extra coaches have been recruited and their skills are being enhanced.
We are a community club, aiming to promote futsal at every level and to widen our sponsor list. We wish to compete at the highest level possible, without compromising our set-up. We play at the Cambridge University Sports Centre, a very modern facility which is one of the best venues in England to watch futsal but is currently limited in court size (length, not width) which, under current NFS rules, prevents us from competing in Tier 1.
The Academy has plans to develop further and wishes to establish girls' teams. This is being actively explored with local venues and potential coaches.
Cambridge Futsal Club are competing in Group B of the Futsal Focus Street Futsal Championship, and their fixtures on the day are:
10:06 am v Bloomsbury Futsal
13:00 pm v Cambridge Futsal Club
14:48 pm v Bedford Futsal Club
16:16 pm v Reading Royals Futsal Club
To find out the rest of the day's fixtures, click on here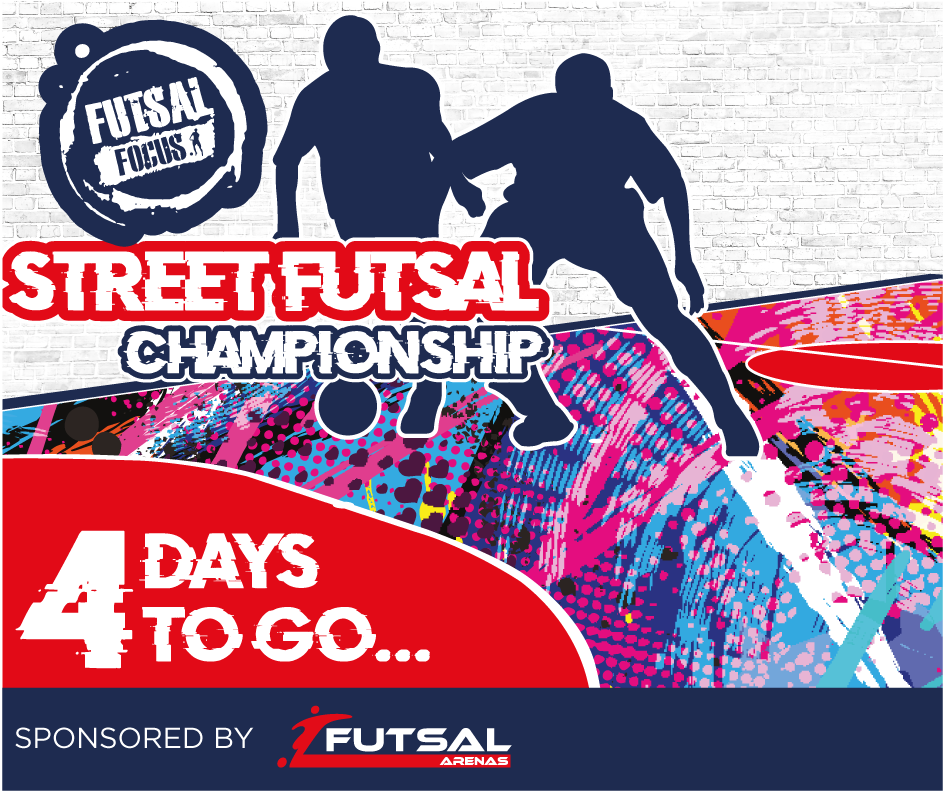 Futsal Focus supports the Donate4Dáithí campaign
To follow the Donate4Dáithí campaign, you can visit their website here: www.donate4daithi.org  or on Facebook at: https://www.facebook.com/Donate4Daithi you can also donate money to their campaign at: https://www.justgiving.com/crowdfunding/donate4daithi
You can learn more about the Donate4Dáithí campaign by going to our article here
To learn more about organ donation or to sign up, you can visit https://www.organdonation.nhs.uk/ and to sign up: https://www.organdonation.nhs.uk/register-your-decision/donate/
You can read more articles about domestic futsal by going to the top navigation bar or click here
If you like this article and would like to keep updated on Futsal news, developments, etc then you can now follow Futsal Focus via Google News by following our page which will send you an alert as soon as we publish an article so please click here and follow us on Google.
You can also keep updated on Futsal news, developments, etc then please submit your email below in the Subscribe to Futsal Focus option.
Follow Futsal Focus by clicking on Facebook, Twitter, or Instagram or on the social media buttons on the website.