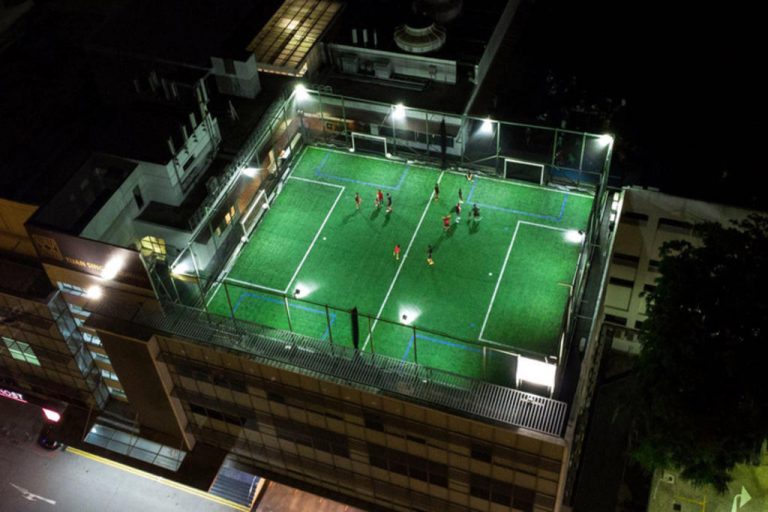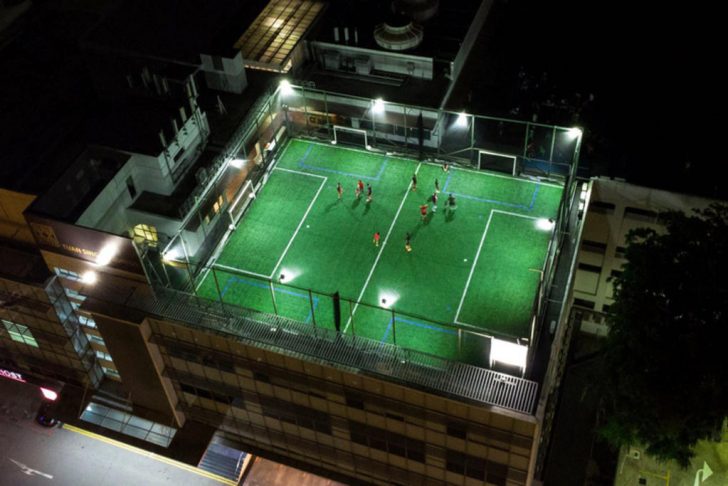 Estimated reading time:6 minutes, 22 seconds
Despite the easing of Covid-19 rules for sports and fitness activities, operators of venues for team sports such as futsal are still struggling to attract bookings due to the maximum group size limit of five.
To get by, some venues have tried to offer alternative three-versus-two formats of futsal or hosting sports training sessions at their pitches, while others remain closed for business due to the revised group capacity limits that kicked in from Aug 10. Typically, futsal matches involve at least five players a side.
All the venue operators interviewed by TODAY said that the current set of rules, which allow for no more than five people to take part in mask-off sport activities on a single futsal or football pitch or basketball court, was not sustainable for their businesses.
Previously, the Phase Two (heightened alert) measures before Aug 10 allowed outdoor mask-off activities for no more than two players.
Under the latest set of rules, for indoor venues, all five participants must be vaccinated. For outdoor venues, those who are vaccinated or not can play together.
Kovan Sports Centre's office manager Dolly Ng said: "The easing of the rules from two people to five people a group is certainly a positive note.
"However, the players can only book the courts for leisure kickabout, as a form of exercise, and nothing more," she said, adding that a friendly two-versus-three game "is certainly unworkable".
For Kovan Sports, which manages several sheltered futsal courts, there was a 10 per cent increase in court bookings by students on Aug 10, since it was a school holiday, Ms Ng said.
Since then, almost no bookings have been made.
"(We) believe players are playing safe and staying home until the community cases (of Covid-19) have stabilised," she added.
The Cage, which operates football pitches and futsal courts in Kallang and Turf City, has also seen poor business from court bookings since the easing of infection control measures.
Its co-founder Raj Mulani said: "We thought there would be an avalanche and players would come back immediately.
"But that hasn't been the case and the only group that we see slowly coming back are (sports training) academies. That is as much as we can hope for."
TRIED ALL WAYS TO MAKE IT WORK
Some venue operators claimed that the empty courts at these commercial outfits were in stark contrast to how some street futsal and basketball courts were highly populated lately by Singapore's sports-starved youth, sometimes in contravention of safe distancing rules.
This is proof that demand for futsal and other team sports is still high, they added.
To try to attract players back to their courts, futsal venue operators such as SkyPark Arena, which is located at King Albert Park and Holland Village, have introduced novel elements to make full use of the five-player rule.
For example, teams may play in a three-versus-two format, with the larger team needing to score against an "artificial goalkeeper" — extra netting around the goalpost that prevents easy scoring. Or, two pairs of players may square off against each other by playing a match of football tennis, which uses a football in a round of tennis.
SkyPark also conducts futsal training for groups of five, which is another source of revenue for them, its owner Ian Wong said.
These new playing formats have yet to catch on and they are unlikely to be as popular as a classic game of five-a-side futsal.
"We've had many customers ask us why there can be up to 30 people in an indoor, air-conditioned gym, yet only five players are allowed on our fully outdoor court to play football. It's been a very, very tough time," Mr Wong said.
Ms Alia Ming Ballout, 23, who frequents futsal courts and trains with Singapore's national women's football team, said that she had tried out some of these formats but believes that they will not scratch the itch for a game of football.
"The game of football has become very weird during this pandemic," the graduate student in the Singapore Management University juris doctor programme said, referring to these variations of football.
"The future of being able to play eleven-a-side, or even seven-a-side, on a larger pitch seems like a distant dream."
Mr Mulani from The Cage said that the revenue coming from training academies that use his pitch is not enough for his business to be sustainable. Neither are these sessions satisfying for the players to train in groups of five and not be able to play a game, he said.
A representative of Stadio Futsal Singapore, which operates courts at five venues and is co-owned by former Lions coach V Sundramoorthy and current Balestier Khalsa coach Marko Kraljevic, told TODAY that all of its courts have remained closed after Aug 10.
She said: "Five people is not good enough to start a game of futsal, there's no interest in this. So we can't be answering your queries (on how the new rules have affected us), because who wants to come and play?"
WHEN WILL THE NEW NORMAL COME
Groups of up to eight people were allowed to play sports together from December 2020 to May 2021, before big clusters of coronavirus infections in karaoke nightclubs and Jurong Fishery Port broke out, prompting Singapore to go into a heightened alert phase.
Ms Ng from Kovan Sports said that business did improve markedly when up to eight people were permitted.
"Since a 10-people group size rule is unlikely to happen… in the next six to 12 months, having an eight-person group size (to allow for four-versus-four games) is not too bad," she said.
If that, too, is not possible, then at least allow six players to be on the pitch so that they can form two equal teams of three each, she added.
Mr Mulani agreed: "I'm keeping my fingers crossed that the authorities allow at least groups of eight people by early September at the latest."
He noted how football activities have resumed fully in other advanced countries that have high rates of vaccination in their population, but the rates are still lower than Singapore's.
"Because if the rules do not change… considering the level of vaccination that we would have achieved by then, we have to start to wonder if all kinds of team sports are essentially dead and buried here," he said.
Article source: Todayonline/ Singapore – Main Picture: Sky Park
Futsal Focus supports the Donate4Dáithí campaign
To follow the Donate4Dáithí campaign, you can visit their website here: www.donate4daithi.org  or on Facebook at: https://www.facebook.com/Donate4Daithi you can also donate money to their campaign at: https://www.justgiving.com/crowdfunding/donate4daithi
You can learn more about the Donate4Dáithí campaign by going to our article here
You can read more articles about global futsal by going to the top navigation bar or click here
If you like this article and would like to keep updated on Futsal news, developments, etc then you can now follow Futsal Focus via Google News by following our page which will send you an alert as soon as we publish an article so please click here and follow us on Google.
You can also keep updated on Futsal news, developments, etc then please submit your email below in the Subscribe to Futsal Focus option.
Follow Futsal Focus by clicking on Facebook, Twitter, or Instagram or on the social media buttons on the website.