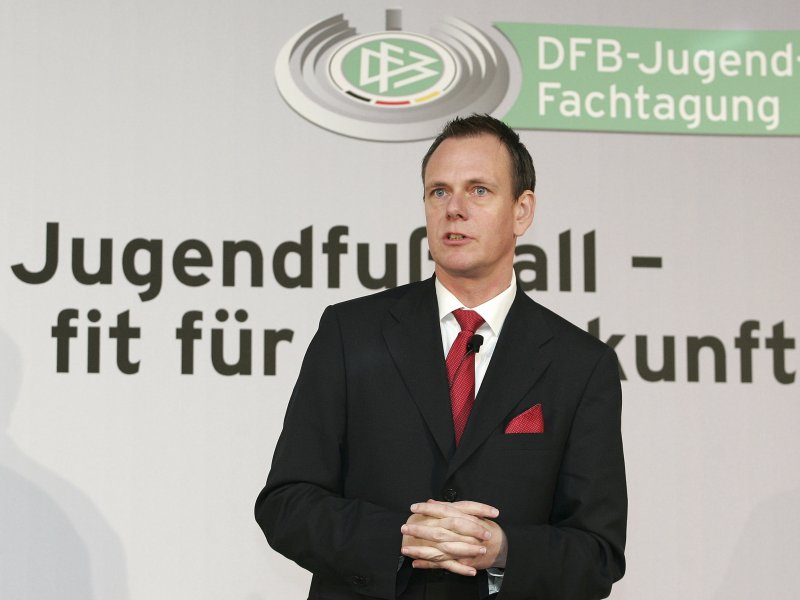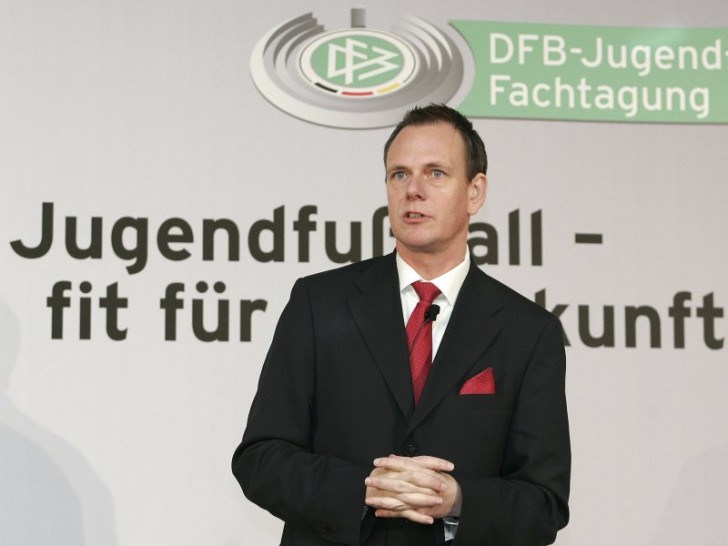 Estimated reading time:6 minutes, 22 seconds
Our Association has been running the national futsal championship since 2006 with a focus of the development of Futsal. The championship includes the winners of all regional championships and is organized in a knock-out system. This championship receives more and more attention from sports fans every year and its great to see the interest increasing.
For those of you who don't know Bernd Barutta, he is a department manager at the German Football Association managing the development of Futsal and Amateur Football.
Recently, Futsal Focus broke the news that Germany's first official international match will be in Germany against England in October this year. Futsal Focus spoke with Bernd about Futsal and its future in Germany.
Despite Futsal being an amateur sport the promotion has already been very professional with the DFB Futsal Cup attracting large audiences compared to other developing amateur Futsal nations. How do you see the DFB growing the sport further across the country?
Our Association supports the development of Futsal and have been running the national futsal championship since 2006. The championship includes the winners of all regional championships and is organized in a knock-out system. This championship receives more attention from sports fans every year and its great to see the interest increasing.
This year, for the first time, the final of the championship was broadcasted live via the internet which is a big new step in our development. We also started a tournament of teams from our 21 Provincials Associations in 2014. So, it is the aim of our Association to create incentives for young players to get involved in the game. And the second aim is to find better-developed players for the new national team.
We believe that all our activities help to increase awareness of futsal in our country. Plus, with increased knowledge, the number of players and teams is increasing and will continue to. Without the commitment of our Association, there would be no development in our country.
To increase awareness and participation in our point of view, the most important aspect concerns good TV coverage. So, it is our aim to have live coverage of our first international matches. If sports fans can watch and see our national team playing, it will increase awareness and interest in futsal. This is the best way to increase the knowledge about futsal and to convince fans that futsal is a great attractive sport for players as well as spectators.
When many nations talk about Futsal in Europe they continue to see it as a development tool for Football rather than a sport in its own right, what is the DFB's view of Futsal? 
From our point of view, futsal can be part of the education of young players in FOOTBALL. Certainly, we will start more initiatives to include Futsal elements in the education of our football talents.
At the same time, we see FUTSAL as an asset in its own right. Futsal has to be developed for the improvement of the futsal game. High level and competitive leagues are our aims as well as a strong national team.
Both aspects are part of our philosophy.
Last year, the biggest news that came out of Germany was that the DFB was no longer supporting small-sided football and was fully endorsing Futsal only in all its 5 a-side competitions. This news was met with some anger from football clubs, how have you got past this and with this in place what is the current participation numbers for Futsal in the country?
We still struggle to convince clubs, coaches and players to be committed to futsal. Traditional indoor football has still some supporters in our country. Nevertheless, our own policy is that all official indoor competitions have to be played in line with the official FIFA-futsal regulations. We guess that it will take one or two more years until the whole German football community accepts that indoor football is played only in accordance with futsal rules.
We can say that around 150 (men) teams take part in futsal leagues nationwide. And that there are several thousand playing futsal during the winter break, on all levels, youth and adults, male and female.
Currently, German Futsal is specific to certain regions, what are the DFB's plans for a national league and how do you plan to grow this league? 
There are no detailed plans for the development of Futsal to have a nationwide league so far. The structure and the financial resources of the vast majority of the clubs are not advanced enough at present for this development of Futsal in Germany. The organization of a nationwide league would be too risky at this time. We have to develop the organizational capabilities of our leading clubs and teams to consider the implementation of a nationwide league. We will not have a nationwide team in at least the next three or four years.
The German national futsal team began to play their first internationals with closed door games against Georgia. Though you lost these fixtures, sources tell us that the games were closer than the scoreline reflects. How do you plan to assist the management team and the players to develop further? And, when does Germany plan to take part in their first FIFA and UEFA competitions?
We are in a constant process of developing the performance of our team. We will have further training camps and friendly matches. The first official match will be against England at the end of October 2016.
We have decided to join the international futsal community in 2017 and will take part in the qualifying matches for Futsal EURO 2018.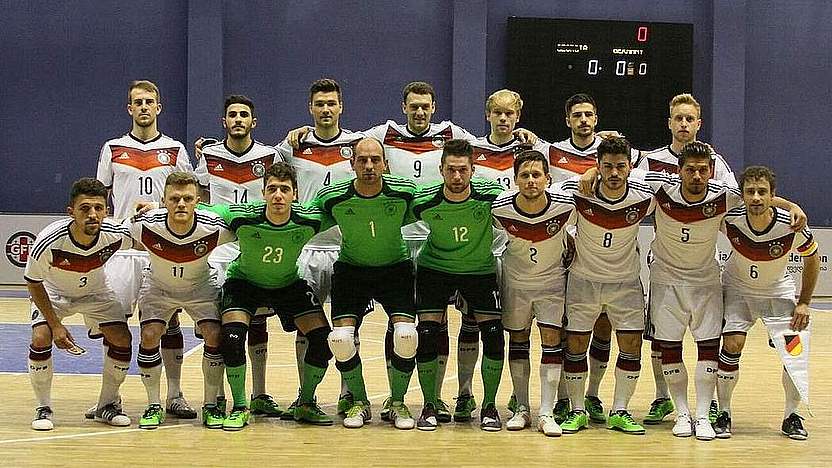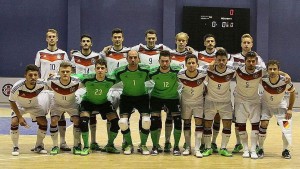 Why choose England as your first official match opponent? 
England is a traditional football country. A nation we have faced many times in important competitions. Germany vs England is something people will want to watch. At the same time, England has made a lot of progress in the development of Futsal and the national team has competed well. The level of performance will definitely be a big challenge for us. A match against England will show us what our level of performance at this stage is. On the other hand, England is not a world power like Spain, Russia, Italy or Portugal – all of them are also attractive opponents but far too good for us at the moment.
Grassroots is extremely important for any sport especially coach education, what plans are the DFB putting in place to give more young people the opportunity to play? And, what coach education is available for enthusiasts to develop their Futsal coaching knowledge?
We have already various low-level courses for coaches in place. Next year, we will introduce a futsal C-license advanced training course and the UEFA futsal B-diploma.
Most of our youth teams from the age of ten take part in indoor futsal competition during the winter. So, we do not possess a year-long opportunity to play futsal in our clubs. But all kids are able to get some experience playing futsal during the winter with their teams. We have a national Under 15 and Under 17 futsal championship and we will also introduce a national championship in the same age groups for girls in 2017.
If you like the information provided, you can read more articles about domestic Futsal by going to the top bar navigation or click here
If you like this article and would like to keep updated on Futsal news, developments etc then please submit your email below in the Newsletter section or by clicking on the Subscribe to Futsal Focus option on the header.
Follow Futsal Focus by clicking on Facebook, Twitter or Instagram or on the social media buttons on the right sidebar.