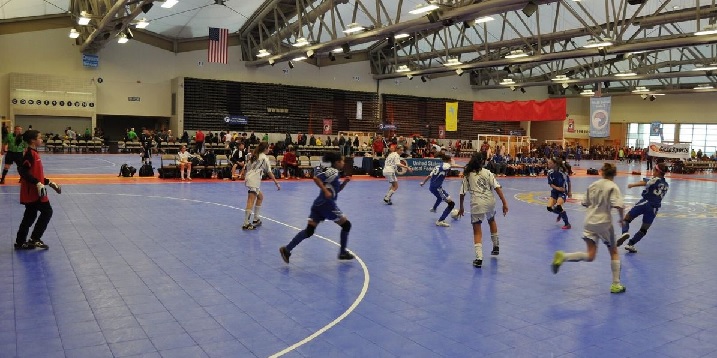 Estimated reading time:1 minute, 14 seconds
For the first time ever, Hawai'i will host the Pacific Rim Futsal Cup. The tournament will be held at the Hawaii Convention Center and is expected to draw nearly 50 teams for the inaugural futsal tournament, and U.S. Futsal has governed the sport at the youth and adult levels in the U.S. since 1981.
The Pacific Rim Futsal Cup will be held at the Hawaii Convention Center's indoor athletic courts for the next four years under a recently signed agreement with U.S. Futsal.
"We are developing the sport of futsal throughout the Pacific Rim, and Hawaii's central geographic location allows us to easily appeal to a wide variety of countries," said Alexander Para, president, and CEO of U.S. Futsal.
Five courts will be assembled in the center's 89,000 square-foot exhibition hall for the sport, which is enjoyed by millions of athletes worldwide.
The tournament will be held from Nov. 29 to Dec. 2 and is expected to draw around 800 people.
If you like the information provided, you can read more articles about grassroots and coaching by going to the top bar navigation or click here
If you like this article and would like to keep updated on Futsal news, developments etc then please submit your email below in the Newsletter section or by clicking on the Subscribe to Futsal Focus option on the header.
Follow Futsal Focus by clicking on Facebook, Twitter or Instagram or on the social media buttons on the right sidebar.