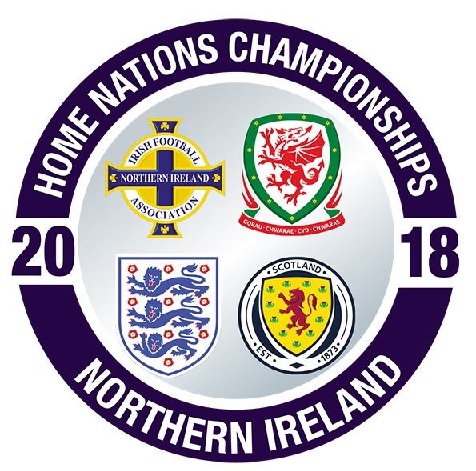 Estimated reading time:2 minutes, 11 seconds
This weekend in Northern Ireland at the Newry Leisure Centre, England, Wales, Scotland and hosts Northern Ireland competed to lift the first ever Home Nations Futsal Championship to take place in the country. England finished the competition today with a 3-1 victory over Northern Ireland and retained the trophy.
England finished the competition with three straight wins, winning each fixture 3-1. However, what stood out was the competitive balance of the tournament and the performance of Northern Ireland compared to last year. Hosts Northern Ireland opened the competition against Scotland who defeated Northern Ireland the previous year 4-1, and to their own frustration, Northern Ireland was defeated again, 2 – 6. In their second fixture, Northern Ireland faced the winners of 2016, Wales, who they lost against in 2017, 8-0. But, on this occasion, Jonathan Michael, Northern Ireland's Head Coach who felt their previous fixture didn't reflect the progress they had made as team regrouped his players, and they showed what they are capable of and defeated Wales, 2-0.
England defeated Northern Ireland in 2016, 16-1 and in 2017, 1-5 but in 2018 the competitive balance of the match was much closer. Northern Ireland lost 3-1 in their final Home Nations Futsal Championships game in a spirited display against eventual Champions England.
Conor Glenholmes reduced the deficit to 2-1 and a fine save shortly after was the difference as England countered and scored their third to seal the win. Northern Ireland rallied late on and hit the crossbar in the final seconds in front of a loud crowd at Newry Leisure Centre. although Northern Ireland lost 1-3, they can be proud of their performance and the efforts they made in this competition and to host it.
The tournament finished with Scotland, Northern Ireland and Wales all on 3 points and England winning the competition with straight victories but this year sets up an exciting 2019 to see which of the Home Nations Futsal will close the gap between them and England.
Video sources from the Irish Football Association
If you like the information provided, you can read more articles about domestic futsal by going to the top navigation bar or click here
If you like this article and would like to keep updated on Futsal news, developments, etc then please submit your email below in the Newsletter section or by clicking on the Subscribe to Futsal Focus option on the header.
Follow Futsal Focus by clicking on Facebook, Twitter or Instagram or on the social media buttons on the right sidebar.