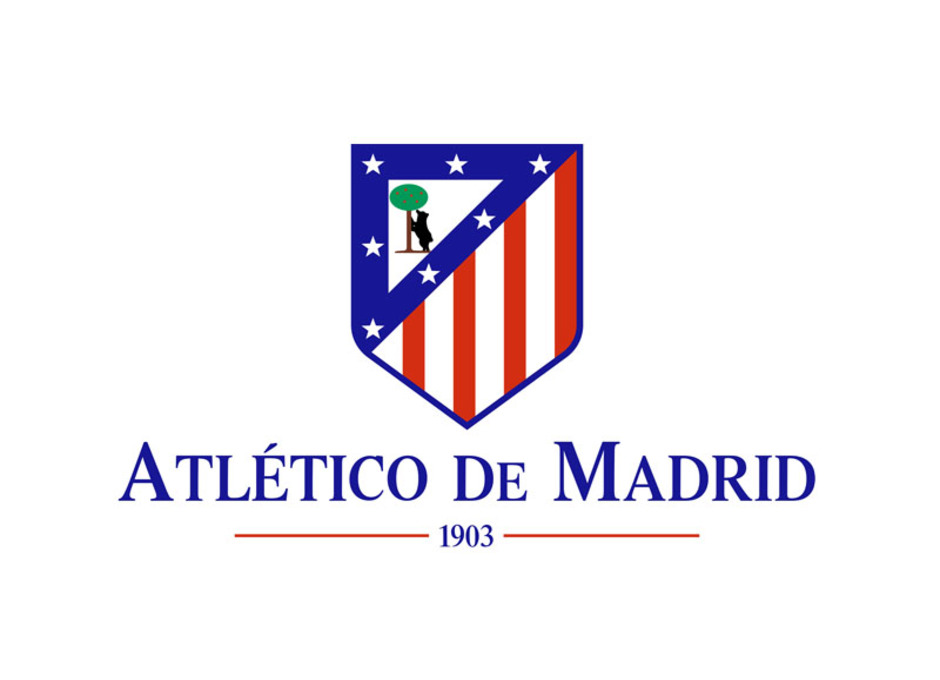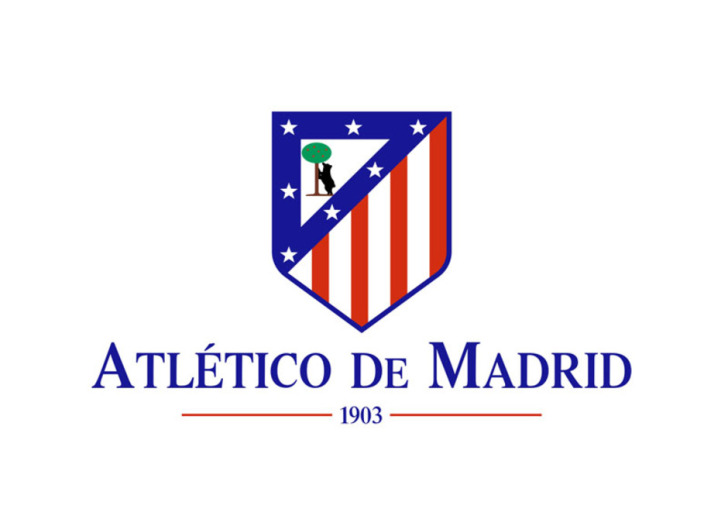 Estimated reading time:2 minutes, 11 seconds
According to ABC Sport, in addition to premiering the Wanda Metropolitan stadium next season, Atletico will land in a new sport: Futsal. The Madrid club has sealed an agreement with the champions of the LNFS  (Liga Nacional de Futbol Sala – Spanish National Futsal League), Inter Movistar, who will compete against FC Barcelona this Thursday for another national title.
Both clubs have been in negotiations for a long time and an agreement has been made. Atletico will finance Inter Movistar and, in this way, will take their step into futsal.
The details have not been released, whether it is a merger, a purchase or a collaboration agreement, although everything seems to indicate that Atletico and Inter Movistar will join forces to grow together in this sport.
Atletico now join clubs like FC Barcelona, S.L Benfica, Sporting Lisbon, Real Betis in the Futsal industry, who will join next? This is certainly a sport Football clubs across Europe cannot ignore anymore due to its increase in popularity.
Inter Movistar has a unique track record in Spain with, among other titles, five Intercontinental Cups, four European Cups, eleven Leagues, ten Spanish Cups, one Copa del Rey and eleven national SuperCopies. It is the team that has won the most titles in the history of Spanish Futsal.
The club was founded in 1977 by the celebrated journalist José María García, who continues to lead the organization. Their matches taking place in the pavilion Jorge Garbajosa of Torrejón de Ardoz.
Futsal Focus first saw the news reported on Twitter by Greg Godefroy and although this news has not been confirmed by either club, Ricardinho liked the post adding fuelling that it may be true which is big news for Futsal.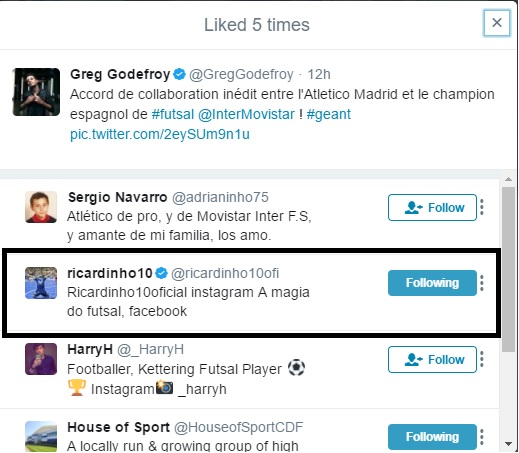 Atletico currently has a women's Futsal section, which plays in Navalcanero. It has had sections in multiple sports, being the most renowned club competing in handball in the eighties and nineties. The club has also been involved with basketball and with divisions in volleyball, boxing, field hockey, rugby, ice hockey, and hockey skates.
If you like the information provided, you can read more articles about domestic futsal by going to the top bar navigation or click here
If you like this article and would like to keep updated on Futsal news, developments, etc then please submit your email below in the Newsletter section or by clicking on the Subscribe to Futsal Focus option on the header.
Follow Futsal Focus by clicking on Facebook, Twitter or Instagram or on the social media buttons on the right sidebar.