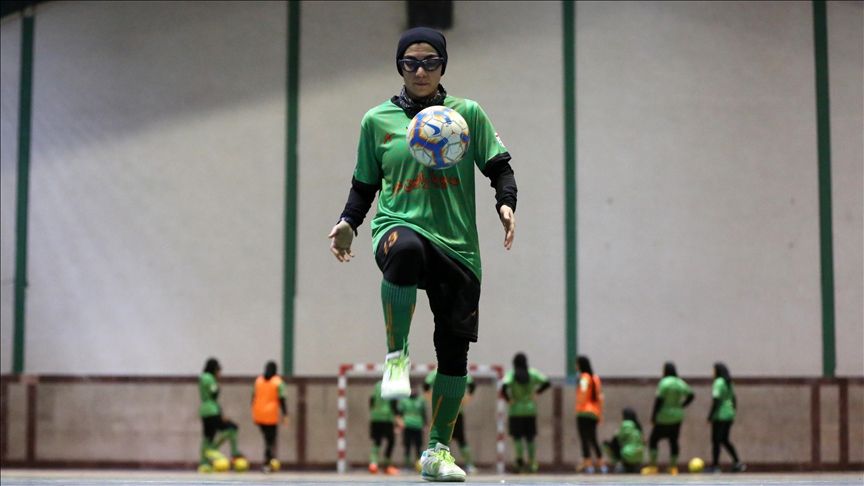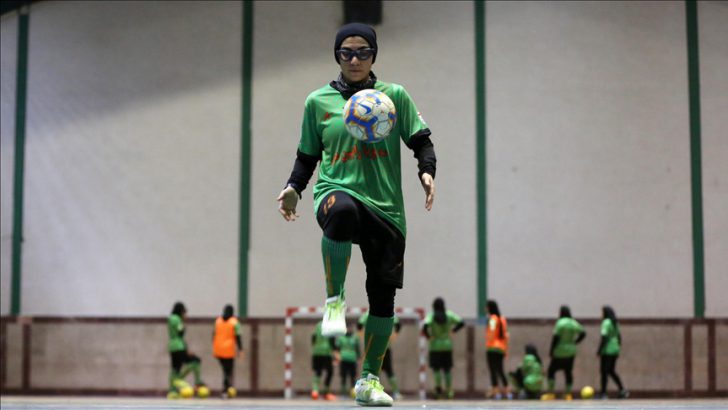 Estimated reading time:3 minutes, 7 seconds
Iranian female futsal player and coach Mahbube Nimeti voiced her wish Tuesday, 31 January, that women in her country receive more recognition for the sport.
Nimeti, 36, who plays for Mehr Azam in the Iranian Women's Futsal League, has been coaching for the last 10 years.
Street sport
Nimeti said her interest in sports did not come from her family but started on the streets.
"I have no brothers and my father is not interested in sports, however, I always wanted to chase after the ball whenever I saw the boys play in the street," she said.
Nimeti said after some time, she started to catch the attention of children when she picked up the ball.
"Maybe I couldn't go far because of society's prejudices but I found myself in this field. I noticed futsal when I was 16 and got into the country's high school team at the time," said Nimeti. "At the same time, I participated in the national team trials, but I couldn't make it because I didn't have a coach."
Nimeti said her university's team was the reigning regional champion for three years.
The Iranian athlete said she was considering studying abroad to fulfill her dream of being an excellent coach. But because of her financial situation, she will not be able to do it.
"Girls who are new to futsal have more opportunities than before since some prejudices have changed," she said.
"Fathers used to believe that girls can't play football which forced many talented girls to leave their high school teams," she said. "Now girls are supported by their families."
Nimeti said, "Futsal attracts new players both in the country and in the world."
We have to fight for futsal
Nimeti criticized the policy of not allowing women in stadiums in Iran and considered it a "painful situation."
"I hope that women in our country can also go to watch this sport. My students are not satisfied with this situation either. They want to be able to follow futsal closely," she said.
Women's futsal continues in a closed circuit in all leagues in Iran, according to Nimeti.
"Videos are only allowed during top league competitions where only one cameraman is allowed in," she said. "Even your father or brother is prohibited from entering women's futsal competitions."
"Iranians should fight for the sports they love," she said. "My biggest wish is that the sport that I love receives the attention it deserves and that women are as visible as men," said Nimeti.
The Iranian athlete said she did not have enough information regarding Women's Futsal in Turkey, however, she noted that "many Iranian women are headed to Turkey to follow their careers in Futsal."
"There are many Iranians who settled in Turkey where they now play and coach. Our country is in the top ranks of the world when it comes to the technicalities of sports, however, since Turkey has better economical conditions, many Iranians head there for income," she said.
*Ikram Imane Kouachi contributed to this report and the article was provided by Anadolu Agency 
Futsal Focus
You can read more articles about global futsal by going to the top navigation bar or by clicking here
If you like this article and would like to keep updated on Futsal news, developments, etc then you can now follow Futsal Focus via Google News by following our page which will send you an alert as soon as we publish an article so please click here and follow us on Google.
You can also keep updated on Futsal news, developments, etc then please submit your email below in the Subscribe to Futsal Focus option.
Follow Futsal Focus by clicking on Facebook, Twitter, or Instagram or on the social media buttons on the website.