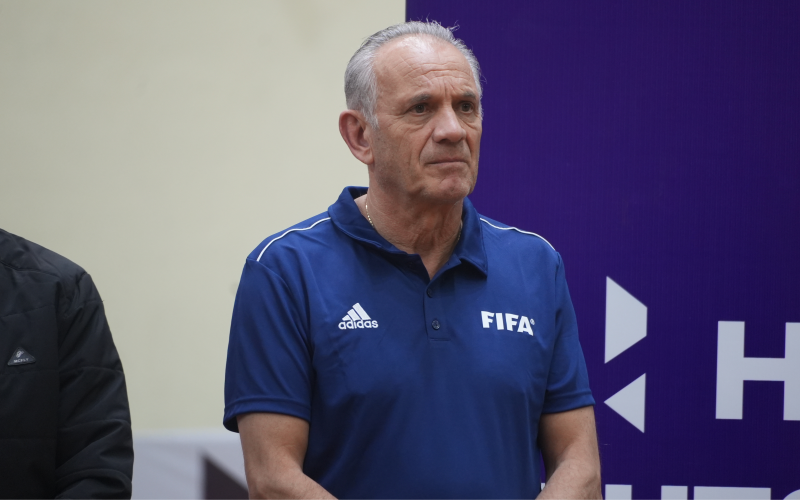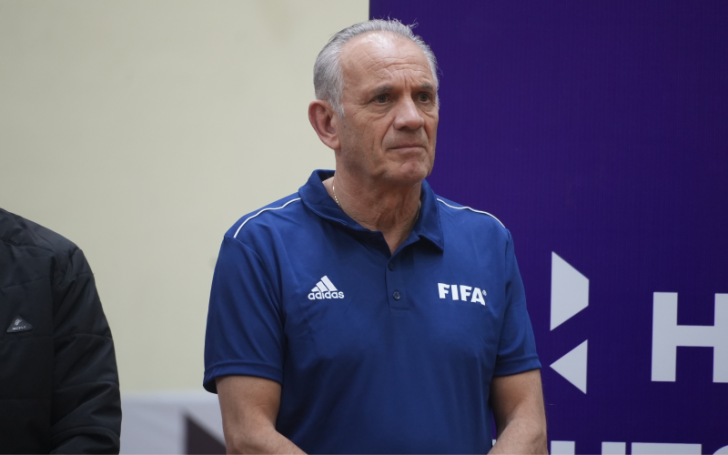 Estimated reading time:3 minutes, 59 seconds
The sport of futsal is in a nascent stage in India. The second edition of the Hero Futsal Club Championship, which concluded on Sunday, was another grand success, with Minerva Academy lifting the title after a thrilling shootout win over Mohammedan Sporting Club.
Witnessing the nail-biting final in New Delhi was Dutch futsal legend Vic Hermans, who is currently in India as a futsal consultant for the Federation. The veteran consultant has led three different national teams to the Futsal World Cup as head coach and holds extensive coaching experience in Asia.
Like most professional futsal players, Hermans' journey also started with football. "I began playing in Maastricht in Holland. When I was 18, I went to play professional football in Belgium," he said.
Five years later, Hermans got the opportunity to try out futsal. There wasn't much money in football back then and even less so in futsal, but that didn't matter to him. "I felt a direct connection with the game. The money was not important to me," he said. "After just two months, the Dutch coach called me and asked if I would join the national futsal team. So, I began playing football during the week and futsal on Sundays."
In 1989, the Netherlands hosted the first-ever FIFA Futsal World Championship. The Oranje finished runners-up to Brazil, and Hermans was adjudged the MVP of the tournament. The futsal world thus had its poster boy for this new, exciting and fast-paced sport.
"I was asked to promote futsal around the world, and that's what I've been doing for 33 years now. I've visited more than 60 countries. I've coached the Netherlands, Hong Kong, Malaysia, Iran, Malta, Indonesia, Thailand and Australia," said Hermans, who is currently with the Philippines and is providing his expertise to the AIFF in India as well.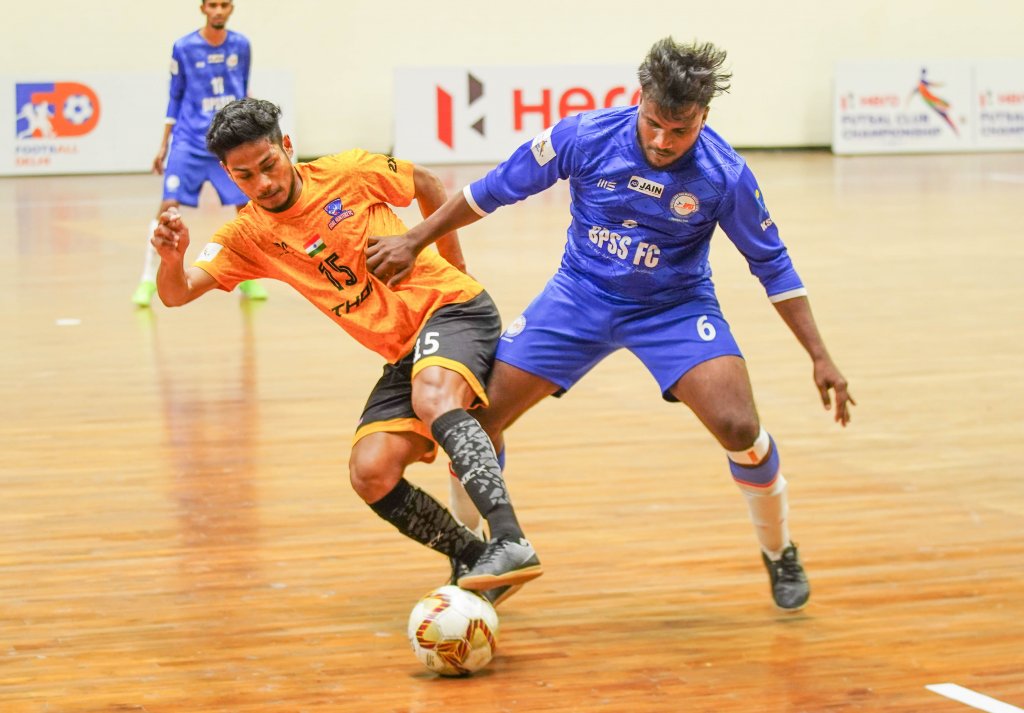 After decades of experience in Asia, Hermans believes that the continent's teams have all the potential to be world-beaters, provided there's a proper developmental programme. "I joined Iran in 1993 to develop their futsal programme, and we won the AFC Futsal Championship in 2000," he said.
Iran are the most successful futsal team in Asia, having won 12 continental titles. They are the only Asian side to reach the FIFA Futsal World Cup semi-finals, doing so twice in 1992 and 2016. Hermans hopes other Asian countries can follow suit soon and challenge the likes of Brazil and Spain.
Hermans was hired by Thailand in 2012, leading them to second place in the AFC Futsal Championship in his first year, eliminating Iran in the process. "The head coach and the assistant of the Iran team was my player from my time in Iran," he shared.
The Dutchman went on to have a silverware-filled four-year spell in Thailand, winning four AFF Futsal Championship titles and the SEA Games gold medal in 2013.
Hermans sees a bright future for futsal in the world and India but knows that the professionalisation of the sport will be the most crucial aspect.
"Futsal is the highest-growing indoor sport in the world. It's now a big thing in Europe. You can make your salary with futsal there, which was not the case 20 years ago. But that has changed with increasing sponsorship and television coverage. We need media and television to sell this product," he explained.
On the growing futsal scene in India, Hermans said, "I've seen a few matches of the Hero Futsal Club Championship. The technique is not a problem. Most players know the technique here. We need to work physically. Coaching and tactics are important. A proper league is needed so that we have good games. The coach needs to have a good view of the team's preparations."
Hermans in his role as a futsal consultant had a positive conversation with the AIFF Secretary General Dr Shaji Prabhakaran about taking futsal forward in the country. "I felt very encouraged by his stance regarding futsal. You don't always feel a connection everywhere in the world, but here I felt it. I could sense it, 'Yes this is true, this is what they want'. That, for me, is very important," revealed Hermans
Article from the All India Football Federation
Futsal Focus
You can read more articles about global futsal by going to the top navigation bar or by clicking here
If you like this article and would like to keep updated on Futsal news, developments, etc then you can now follow Futsal Focus via Google News by following our page which will send you an alert as soon as we publish an article so please click here and follow us on Google.
You can also keep updated on Futsal news, developments, etc then please submit your email below in the Subscribe to Futsal Focus option.
Follow Futsal Focus by clicking on Facebook, Twitter, or Instagram or on the social media buttons on the website.