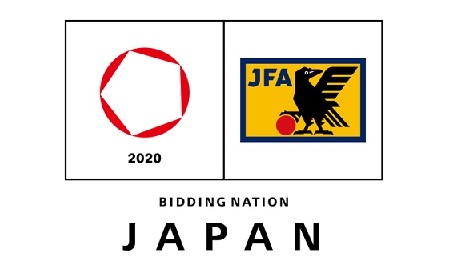 Estimated reading time:5 minutes, 13 seconds
Exclusive to Futsal Focus: This interview is with Steve Harris, born in the USA but has spent almost 40 years in Japan. Fell in love with futsal over 30 years ago and had a very recreational career as a player while serving in administrative capacities at the Japan Futsal Federation and Futsal Committee of the Japan Football Association for over two decades.  Left the sport for a while due to career commitments and came back as a die-hard fan several years ago. Now active on social media covering mainly Asia, with an eye on the world game – as always.  Find his posts daily at Futsal Japan on Facebook and @futsal1958 on Twitter.
At this stage of Futsal's development in Japan, why do you think that Japan is ready to host a FIFA Futsal World Cup?
Not just in Asia but throughout the world, it's hard to find a country as experienced and capable as Japan at hosting futsal and football events. Both FIFA and the AFC have long relied on Japan as the premier hosting location in Asia, as evidenced by hugely successful futsal events such as the AFC Futsal Championship (2007) and AFC Futsal Club Championship (2013). In the realm of football, Japan has co-organized a FIFA World Cup (2002), the FIFA World Youth Championship (1979), the FIFA U-17 World Championship (1993), dozens of Toyota Cup finals and the FIFA Club World Cup that the Toyota Cup begat.
The extensive network of futsal competitions that encompass the F.League and Women's F.League, as well as the regional leagues, national championships, regional championships and countless competitions of one kind or another, means that there are boots on the ground everywhere. We have certified referees galore, volunteers who know how to set up and clean up, and a multitude of other human resources that comprise players, coaches, fans and myriad others. Sponsors ranging from global brand names to local business are here to provide the funds to make the wheels turn.
Visitors from all corners of the globe marvel at Japan's unparalleled hospitality and multitude of tourism resources. It's a destination loved by the world, so one would actually have to sit down to think long and hard why Japan would not be the automatic choice for the 2020 FIFA Futsal World Cup.
Former JFA Honorary President Ogura Junji, now the JFA Supreme Advisor/ Chairman of the Bid Committee, and also currently serving as Japan Futsal Federation President and Japan Futsal League Chief Operating Officer said "Japan has 792,368 futsal players, and the average yearly attendance of the F.League exceeds 200,000 fans – means that Japan would be the perfect host to help grow the sport's popularity even further." Do you see the participation rates and fan numbers translating into selling tickets and the Japanese public and media taking a big interest in the tournament? If so why?
This is probably our weakest area. People love to play the game but it hasn't been doing well at the gate. When the F.League was launched back in 2007, the novelty factor led to attendance averages well over the 2,000 mark. In this 12th year of the league, teams can expect only about a thousand spectators per game – and three-digit attendance figures have become all too common.
Some F.League matches are broadcast on cable TV and webcast by a high-quality web broadcaster, but the ratings are by no means high. In fact, the media is also not really on-board at all. You have to look pretty closely at a newspaper to find even scores of F.League games. The same is true of online media. The silver-medal performance of the Japan women at the recent Youth Olympics was a complete non-event here. Then again, the Youth Olympics did not even merit a blip on the media's radar – despite Tokyo hosting the 2020 Olympic Games.
What impact do you think Japan hosting the tournament can have for Futsal, not only in Japan, but in Asia as well?
The event will definitely turn some heads and raise the profile of the sport here, but it would be that way anywhere else in the world. Japan would not be any better or worse.
If Japan isn't successful with their bid for the competition, are your hopes for the sport's continued development in Japan positive or negative?
I've learned to embrace guarded optimism as my default attitude. One thing for sure: other Asian countries such as Thailand, Vietnam and Indonesia are creating far more hoopla for the sport. Futsal has done well here but those other countries are generating a social-media buzz that doesn't exist here. And the presence the sport has on digital devices there is in a different galaxy. Japan has fallen woefully behind in this area.
Also, competition on the pitch is intensifying. Lebanon and Iran are two countries that really threw down the gauntlet this year at multiple events. And now that we've seen the talent coming out of places like Afghanistan and even Mongolia, it's time for Japan and Iran to become very worried about maintaining their places at the head of the table. Japan was conspicuously absent from the 2016 World Cup finals, in which AFC rivals Iran, Uzbekistan, Thailand and Vietnam all qualified.
Japan has already confirmed the Summer Olympics and Para Olympics in 2020 do you think these competitions and the promotion can aid the FIFA Futsal World Cup's successful delivery?
If anything, I think that the timing is negative. There does seem to be such a thing as "event fatigue." The one thing that provides optimism is the fact that Tokyo has the Olympic Games, whereas the Futsal World Cup would be held in Aichi Prefecture, which is far enough away to be exempt from Olympic burnout.
If you like the information provided, you can read more articles about international futsal by going to the top bar navigation or click here
If you like this article and would like to keep updated on Futsal news, developments, etc then please submit your email below in the Newsletter section or by clicking on the Subscribe to Futsal Focus option on the header.
Follow Futsal Focus by clicking on Facebook, Twitter or Instagram or on the social media buttons on the right sidebar.