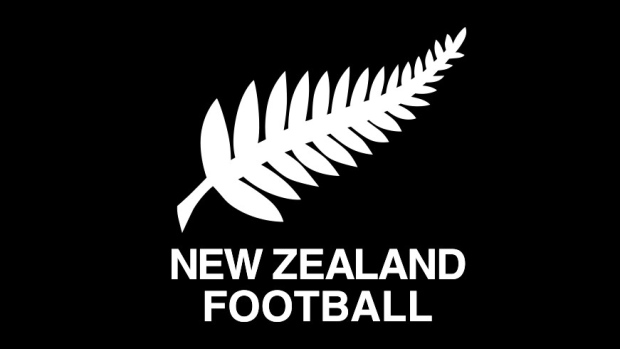 Estimated reading time:7 minutes, 18 seconds
Exclusive to Futsal Focus: This interview is with Matt Fejos who is a futsal coach and development officer now based in England with Tranmere Rovers FC, a professional football club. With 10 years' experience in futsal across playing, coaching and development roles, the first half of his career was in the early days of the rapid growth of futsal in New Zealand. He worked as a full-time futsal development officer at a regional level for the New Zealand FA (New Zealand Football) for three years before moving on to Budapest, Manchester and now Tranmere. He also recently finished his UEFA B Futsal License.
Having been out of New Zealand for 4.5 years now, the following, although insightful, is from the perspective of a New Zealand futsal fan and is not an official statement or the complete picture from New Zealand Football. He holds no position for futsal in New Zealand but is very experienced in the futsal environment and incredible growth in his home country, so this is his perspective and experience of futsal in New Zealand, but not necessarily the full or current picture.  He blogs at www.MattFutsalFejos.com and across social media.
At this stage of Futsal's development in New Zealand, why do you think that New Zealand is ready to host a FIFA Futsal World Cup?
It's the perfect time. New Zealand has shown we're able to host big FIFA showcase events – 2 x U17 World Cups, U20s Men World Cup 2015 with good attendances, and the 2011 Rugby World Cup.
Underpinning the approach of the bid is a cooperative spirit of sharing best practice of futsal as a developing sport in developing nations for the growth of futsal worldwide, together. The growth since New Zealand Football took on futsal less than 10 years ago, to now being a mainstream sport with regular national media, in schools education programmes, schools leagues and regular national competitions… it's a natural evolution.
Government funding of venues, of the football federations to grow a new sport and get more people active has been central to the growth of futsal. The partnership with national and regional government is strong. I used to work in an office with other sports in a 12 court purpose-built venue in my hometown. The funding and partnerships with government and the football federation is how it all happened and grew, so now it is self-sustainable and a great model for the regional football federations to have a keen interest in delivering and competing in futsal.
I'm not sure of the specifics of venues and facilities, but there are modern world-class indoor venues in all the major cities. They host basketball national league games, concerts, so it's all there. New Zealand is a bigger country than people realise, so flights are needed between many cities. But seeing as I recently spent 10 hours on an overnight train in Russia during the football world cup, and I did the same in the 2014 world cup in Brazil… I don't see this as a problem.
The Road Shows have been a key pillar and approach to the growth of futsal in New Zealand. When you can discuss top down or bottom up, about whether the national team or the juniors in school are most important… New Zealand does both at the same time.  Two birds. The national team training camps go around the country, they train as a team and spark activity in each of the regions, free tournaments, coach education, exhibition matches, etc. Recently in Girls week, 1700 school-aged girls in my home city played futsal, and I understand the girls only football leagues have all come indoors and are now futsal in Wellington too. Hundreds of girls watch the women's futsal national league as it is built around activity and programmes for the kids.

FIFA was criticized by many in the Futsal community due to the lack of content for global promotion/ marketing of the FIFA Futsal World Cup in Colombia. What are New Zealand Football's plans to promote the World Cup beyond New Zealand into the Ocean, Asia etc
I'm not sure how much of the global promotion and marketing is New Zealand's responsibility as host. I don't know how those responsibilities work with LOM etc. I know that when we host events and host the world we do it well, and the feedback from U20 Football and the Rugby World Cup in terms of the buzz of the event and the hospitality of the New Zealand people was outstanding, in New Zealand. Globally to make the noise and tell the story, I do know that social media is moving so fast… the Olympics promotion was great across social media and the highlights packages will reach millions.
What are New Zealand Football's legacy goals for the tournament?
Futsal was actually a key component, the sole focus, of the legacy projects of the 2015 U20 Fifa World Cup. A mobile court was taken around the country, in schools activity and funding for more futsal programmes all came off the back of that tournament thanks to the ever-active Dave Payne to keep pushing futsal, and New Zealand Football's open-mindedness to go with this new approach and want to do it well.
Our women's team won Oceania U18s, have competed in the last two university championships and have a full women's senior team too, so it's sure to have an impact and boost the game as a whole. Participation goals and KPIs across the federations and the 15 odd full-time futsal development staff employed by the New Zealand FA, will be, I'm sure, still demanding growth.
It would be the natural boost and a step closer in developing futsal as a spectator event and entertainment in the New Zealand sports market. There is a massive gap. As rugby is the number one sport (though now more U18 play football), futsal brings new people that haven't been engaged with football. We all know the potential and excitement of futsal as a spectator sport, and the whole country would get behind this event as we always do and bring it into the forefront of the New Zealand public's imagination. We love an underdog and we love to show the world we can do things against all odds.
The Futsal World Cup 2020 bid alone is an example of that, so let's see what happens… Furthermore, as part of the legacy programme for the 2020 FIFA Futsal World Cup should New Zealand's bid be successful, it will result in New Zealand Football putting futsal goal posts in every school playground in New Zealand. For every 10 they put into schools in a certain federation – Capital Football as an example, we will put 1 set in an Oceania nation – Eg Samoa in partners with Oceania Football Confederation (OFC). The federation and its schools will develop a partnership through futsal with a programme that builds off the OFC Just Play Programme by providing ongoing futsal equipment, development across nations and cross country cultural education. New Zeland Football will look to develop this as another programme that can be exported for larger MAs to run in support of smaller MAs in the other confederations. Goals 4 Schools programme is not just about physical goals. It's a programme about goals that support social well-being and inclusion through an educational context.
New Zealand's bid is the best because of where futsal is globally. This isn't the time to cash in, to go to a large futsal country. It's the time for the world futsal community to come together and help grow the sport together. The event itself will be well run, well attended, and the whole country will buy into a global event, we're always super proud to be in the world spotlight. Dave Payne's leadership and strategic approach in doing this is world leading, but it's not a surprise if you know him and what he has achieved in New Zealand through futsal. Futsal needs exactly these kinds of people to push boundaries, knock on doors and do things that have never been done before.
I believe the time is right for the Futsal World Cup 2020 New Zealand.

If you like the information provided, you can read more articles about global futsal by going to the top bar navigation or click here
If you like this article and would like to keep updated on Futsal news, developments, etc then please submit your email below in the Newsletter section or by clicking on the Subscribe to Futsal Focus option on the header.
Follow Futsal Focus by clicking on Facebook, Twitter or Instagram or on the social media buttons on the right sidebar.