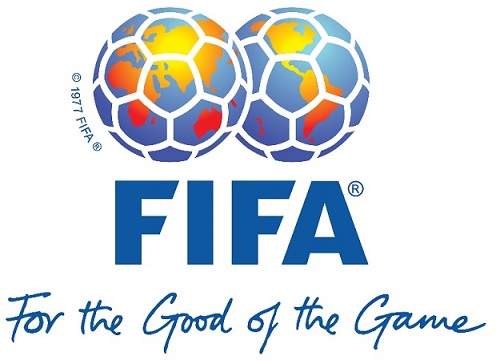 Estimated reading time:11 minutes, 10 seconds
Kris Fernandes who wrote this article has covered international futsal and soccer for well over a decade having worked at four FIFA World Cups, three UEFA European Championships and two FIFA Futsal World Cups, including as the lead correspondent for Futsal Focus at Colombia 2016. Follow him on Twitter @insidesoccermag.
After being pushed back nearly two years from the initial selection date, the announcement of the host for the 2020 FIFA Futsal World Cup is finally happening this Friday.
The futsal world will be centred on the Kigali Convention Centre in Rwanda after eight nations, a record, bid for the rights to host 2020 and the list is now down to four countries and one thing is for certain, the preeminent international futsal competition will take place on new terrain. FIFA likes a very tight ship and the criteria to host one of its tournaments are vast, ranging from playing venues, television times, accommodations, security, multi-tiered government support, transportation infrastructure, volunteer support, and sport legacy, among plenty of others.
It is crystal clear that futsal has grown in leaps and bounds since the last edition two years ago and FIFA will look to capitalize on that growth but at the same time will expect all potential hosts to avoid mistakes of the past. Every host will definitely be looking to avoid the embarrassment that Thailand faced in 2012 when the primary venue, then named the Bangkok Arena, was not ready in time for the tournament.
Another mistake futsal fans will hope to see fixed is the reintroduction of merchandise at the Futsal World Cup. One constant complaint from Colombia 2016 from fans was that there was nothing sold in the arenas beyond food and drink; a bizarre occurrence given FIFA's strong positioning in merchandise sales.
Here is a look at the four nations looking to host the ninth edition of the Futsal World Cup.
New Zealand
Although the Oceania region has never hosted the Futsal World Cup, New Zealand Football (NZF) have solid experience in hosting FIFA competitions as they hosted three of them in the past 19 years; a pair of U17 World Cups and most recently the 2015 U20 Men's World Cup. The main thing that stands out in New Zealand's bid book is that it's more than just a bid; it is a statement of intent for the sport worldwide.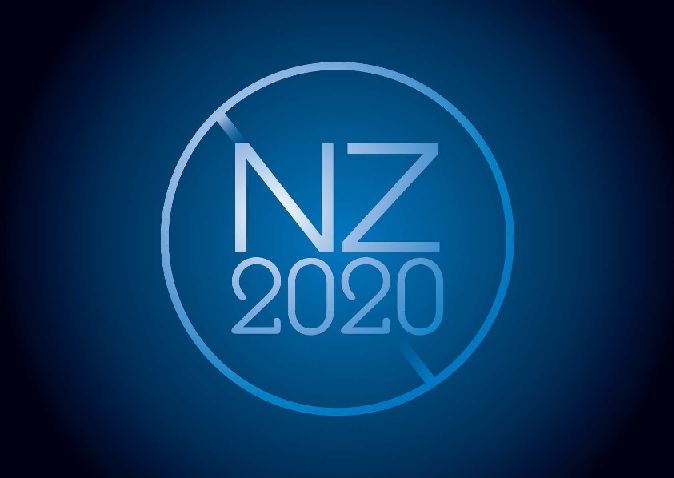 New Zealand no longer possesses a small country mentality. Their prior successes in hosting previous international events have given them the confidence to be bold and act as an influencer. They have publicly declared their ambitions of not only building the game on a domestic and regional basis but dare to advance futsal by creating standards, programs, and protocols for other nations to flourish worldwide. That kind of swagger used to be reserved for futsal powerhouse nations like Brazil and Spain but it is very evident that New Zealand means serious business here.
Though they're thinking like a big nation a benefit for NZ is that its small geographic mass coupled with its strong infrastructure will result in the 24 participating nations and fans not having to trek far. New Zealand is widely recognized as one of the safest countries in the world and bringing the most important tournament in international futsal to the Oceania region would certainly fit FIFA's trend of extending events to new and developing regions.
One possible drawback may be that New Zealand has never qualified for a Futsal World Cup and FIFA may opt to gift this tournament to a more accomplished futsal nation like Iran or Japan. But if Qatar can host FIFA's flagship football event in 2022 NZ's lack of on-court success really should not be a factor.
A bigger worry comes up regarding broadcasting. Anytime Oceania aims to host a major event (See Australia 2022 Football World Cup bid) the massive time zone differences are looked at as a major concern to broadcasters that pay huge sums to FIFA for the rights. New Zealand is a massive 11 hours ahead of Spain and an even larger 16 hours ahead of Brazil's most easterly time zone. Even with the strong growth of futsal worldwide, those significant time differences would more than likely hinder live viewership numbers.
Beyond that, one must acknowledge that NZF were able to procure support for hosting 2020 from multiple levels of government before any other bidder and have a fully dedicated team behind their highly impressive and meticulous bid book.
They are a nation notorious for supporting sport and though more known for rugby, New Zealand has impressively been able to generate consistent annual double-digit growth in futsal registrations. With new competitions at all levels of grade school, a collegiate championship, and national championships for men, women, and youth it is clear that they are a rapidly-developing futsal nation and in this for the win.
Japan
One of the most iconic images in world futsal is an overhead picture of a futsal court on top of a downtown shopping centre in Tokyo. To say Japan is a hotbed of futsal is an understatement. With a lack of available land for football in densely populated cities Japan adapted and invested in futsal and in the process became one of the world's futsal capitals.
Japan must certainly be considered one of the favourites coming into Friday's vote for a variety of reasons. With the exception of unfavourable international television broadcast times (seven hours behind Spain and 12 behind Sao Paulo) the Land of the Rising Sun checks off practically every box that FIFA looks for in a host.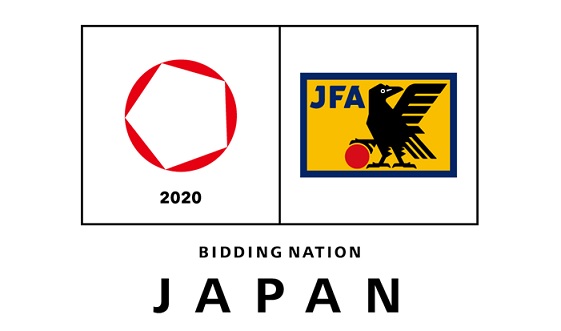 First and foremost, Japan has by far and away the best infrastructure of all bidders. Their train and metro systems are easily amongst the most efficient on the planet and they boast a massive inventory of hotels and accommodation that can satisfy the needs of any major event. Venues are amongst the best in the world and you can bet that Japanese infrastructure and security will be at the highest level in their history as they will host the 2020 Olympic and Paralympic Games which end one week before the scheduled September 12th start of the Futsal World Cup.
With both the IOC and FIFA (2002 FIFA World Cup) trusting Japan with hosting their marquee events handling the Futsal World Cup would be a cakewalk for Japan. They would also be the nation most likely to break Futsal World Cup attendance records due to their large population, a track record of supporting international sporting events, and large, world-class venues.
Futsal continues its healthy growth in Japan with around 800,000 players registered with the Federation; the U18 women's team won silver at the Youth Olympics two weeks ago, and the Japanese F League is one of the longest running and successful leagues in Asia. A Japanese Futsal World Cup would only accelerate that growth and also across the Pan Asian region. FIFA has made it clear that developing the Asian market is a priority.
What's most unique about Japan's bid is that they are looking to have all games take place in one region of the country: Aichi. A three-hour train ride from Tokyo, the Aichi prefecture is located in the centre of Japan and is home to Asia's most successful futsal club, Nagoya Oceans. The immediate benefit, of course, is reduced travel time for teams, officials, and fans. Although logistically it makes perfect sense there does seem something incomplete from a sentimental perspective that Tokyo, home to 25% of the F League's clubs, won't see any Futsal World Cup action.
Japan will be very keen on getting back to the Futsal World Cup after being eliminated during 2016 qualifying that saw them miss out on the tournament for the first time since Guatemala 2000 and what better way to get back in it than by hosting the competition in front of its fans?
Lithuania
The smallest nation of the four bidders, by both population and land mass, not much has been made publicly about Lithuania's bid. Though they do not possess a strong national team what the Lithuanian bid has to its advantage is the power of Europe. As a member of UEFA, the Baltic nation have a serious opportunity to host 2020 given that Europe has not hosted the Futsal World Cup since Spain hosted the third edition of the tournament 22 years ago.
Though Lithuania has never qualified for both the Futsal World Cup and UEFA Futsal Championship and is the lowest ranked nation of the bidders at 84th, FIFA has not shied away from allowing small and relatively unknown nations from hosting the competition as evidenced by Hong Kong 1992, Guatemala 2000, and Chinese Taipei in 2004.
A Lithuanian hosted Futsal World Cup could help the sport gain considerable traction in Eastern Europe particularly with UEFA making enormous strides towards expanding the game with multiple high performance program offerings for men, women, and U19's. They recently hosted the UEFA Women's U17 Championship for football and the popularity of basketball in the country also provides it with arenas for futsal.
Lithuania's proximity in Europe has another advantage in that it (along with Iran) has the most favourable television broadcast times with only an hour separating them from Madrid and six from both Sao Paulo and Tokyo. A tournament here could easily be one that would generate new viewership records for the competition and help further establish futsal as an attractive television property in an era where quality sports content is becoming increasingly valuable.
Getting around Lithuania is very easy and convenient with plenty of flights into the capital Vilnius and going from one end of the country to the other can be done in only four hours by train, making it very easy for logistics as well as fans.
It is a non-traditional futsal nation but the sport is growing so rapidly that tag can be changed within a World Cup cycle. One cannot underestimate the power and influence of UEFA and being the only European nation vying for it could have an advantage come voting time.
Iran
This isn't Iran's first attempt at hosting the Futsal World Cup as they bid with several other nations for the 2012 addition only to fall short to AFC rivals Thailand. Iran is very eager to host their first ever FIFA competition at any level and it doesn't hurt that they are one of the best teams in the world, currently ranked fourth.
Iran easily possesses the most successful national team of any bidder. They finished in 3rd place at the last Futsal World Cup, which included a historic defeat of then defending world champions Brazil in the 2nd round, while their 12 Asian Futsal Cup championships showcase their sheer dominance within their confederation. Iranian on court excellence is not only limited to the men however as the women's national team are currently two-time defending Asian champions.
A big reason for their excellent pedigree is their domestic league.
The 14 team Iranian Futsal Super League, has been going strong for close to 15 years, is one of the most competitive leagues in the world with additional 1st and 2nd divisions conjunction with all regional leagues bringing a total of 2161 competitive games a year in Iran. The biggest by product of this is of course the consistent churning of elite futsallers.
With FIFA awarding the 2022 World Cup to Qatar they have shown they are willing to go into new and developing regions and a Futsal World Cup in the Middle East would leave a monumental and lasting legacy for the sport in not only Iran but across the entire region.
The primary venue would likely be the 6500 seat Azadi Indoor Stadium in the cosmopolitan capital city of Tehran but not much is known to the public about other potential host cities and venues. Iran is the largest country geographically of all bidders so depending on which cities the Iranian Federation selects it could take some distance to get to other cities for matches.
Contrary to reports by western media outlets, Iran is a relatively safe country. But questions will certainly be asked about their current geopolitical situation, specifically with economic sanctions placed on them by the United States back in August. This dropped the value of the Iranian rial by 30% of its value compared to the beginning of the 2018. This has put severe financial pressure on the Iranian government and though cuts and restrictions are being made to numerous budgets it's hard to imagine any major cuts to the Futsal World Cup given the symbolic importance hosting is to Iran. So much so that Iranian Football President Mehdi Maj met with FIFA President Gianni Infantino earlier this year in Switzerland to discuss the bid.
Of all the potential hosts Iran is the likely the one that could actually win it on home soil. The only team to ever accomplish that feat was Brazil in 2008.
If you like the information provided, you can read more articles about international futsal by going to the top bar navigation or click here
If you like this article and would like to keep updated on Futsal news, developments, etc then please submit your email below in the Newsletter section or by clicking on the Subscribe to Futsal Focus option on the header.
Follow Futsal Focus by clicking on Facebook, Twitter or Instagram or on the social media links in the website.