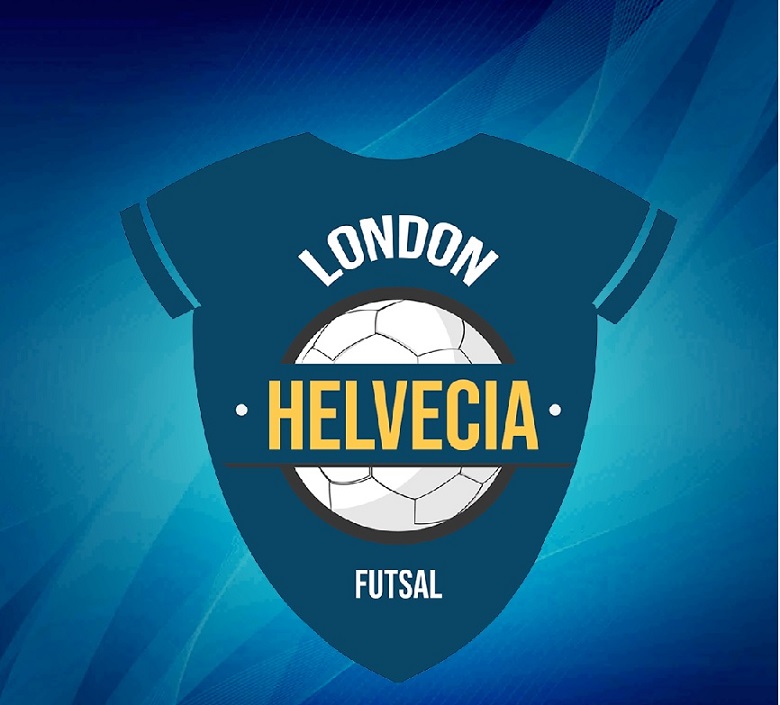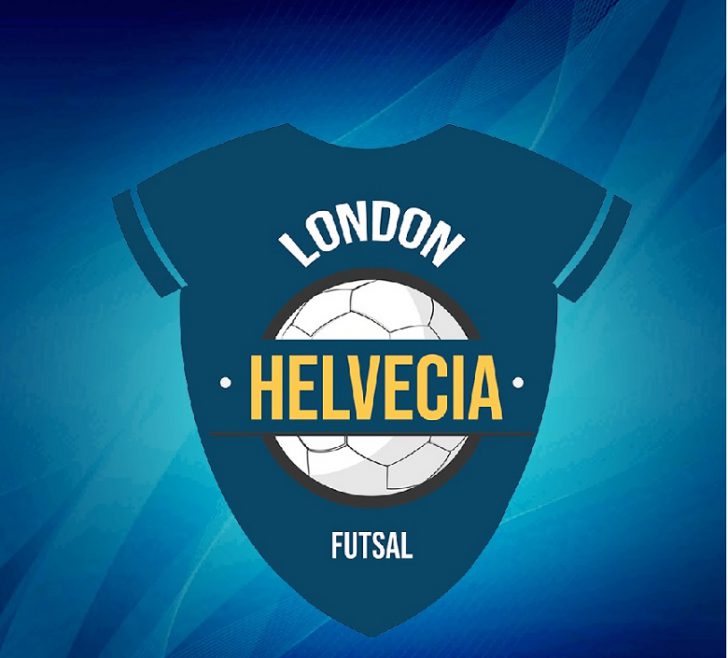 Estimated reading time:7 minutes, 57 seconds
If you don't know who London Helvecia Futsal Club are, the club is an amateur futsal club with a proud history and record in English futsal. And, despite the emergence of London Baku United, for a time, who are the only team from the U.K to reach the elite round of the UEFA Futsal Champions League but under a professional status, London Helvecia has been the dominated force and face of English futsal.
Since 2009/10, Helvecia has competed in the UEFA Futsal Cup, now known as the UEFA Futsal Champions League, nine times. This season is the ninth attempt to reach the main round of the competition, and they are one game away from either making history or finishing second for what would be a sixth time. London Helvecia, on the 7 of July was drawn in Group C with Europa Futsal (Gibraltar), Petro-W (Latvia), and Yerevan Futsal Club from Armenia.
On the 23rd of August, the preliminary round kicked off and Helvecia started their campaign against Europa Futsal. The Gibraltar Chronicle published an article about the match stating;
"There was little mercy given by England's futsal champions London Helvecia upon Europa in the first match of their Group C UEFA Futsal Champions League preliminary round qualifier matches at the FFA Technical Centre Academy in Yerevan, Armenia.
Within 53 seconds from kick-off, the Helvecia were on the scoreboard with a goal from Eduardo Antonio Tijerin Lopez and they didn't take long to double their lead through Claudio Ribeiro after just two minutes of play. Just moments later and after a couple more efforts at goal, Denerson Henrique Fernandes Moreira made it three. Europa goalkeeper Manascco was kept busy with two more saves before Camilo Restrepo scored London Helvecia's fourth. Just two minutes later adding his second to make it five. By half time London Helvecia had already scored nine goals.
Europa had not gone without their own chances with El Andaloussi and Diaz Gallego having several cracks at goal, although missing their target. London Helvecia started the second half as offensively as they had finished the first half although they had to wait for the tenth goal. Fraile, El Andaloussi, and Grech had their chances but did not capitalize with London Helvecia going 12-0 ahead after 28 minutes of play. Ironically the match saw the Gibraltar club field the most British players as their first team had three Gibraltar players, a Spanish national and an Argentinian. London Helvecia fielded two Spanish players, two Portuguese, and an English player as their first five. A final burst of goals in the latter stages saw London Helvecia increase their lead to win 15-0. London Helvecia's goal scorers were Tijerin Lopez (3), Ribiero (2), Moreira (3), Restrepo (3), Braga, Lucas Ferras, Rangel Sampaio and Inacio de Paiva."
The only English player fielded for Helvecia mentioned in the article by the Gibraltar Chronicle is an experienced English player who will no doubt go down in English futsal history, and his name is Liam Palfreeman. Liam is part of a group of pioneering players from the U.K who were the first to travel abroad to play and make a career in futsal. Players like Andy Reading, Robert Ursell, Doug Reed, and Rico Zulkarnain among others. Although, Liam would now be seen as one of the U.K's most successful players domestically and on the international club stage. Liam is a former England futsal international and has played futsal in Italy, the first time he went, he played in the Serie C for Città di Falconara. Due to his obvious talent, he was recruited by UA Ceuti FS in the Liga Nacional de Fútbol Sala in Spain where he played and won the Segunda B (Second Division B). He decided to return to Italy because he was offered to play in Serie A2, the second highest division in Italy for ASD Olimpus Roma. However, due to covid, his season was unfortunately brought to an end. For a short time, he was forced back to England, but he decided to go back to Italy to compete in Serie B, the division below the A2 which he also won. Liam was the top goal scorer in his team and the third top goal scorer in his league even though he is a defender. Now, back in England, he has won the FA National Futsal Series with Helvecia again and recently won a Bronze medal with Team Great Britain at the Maccabiah Games 2022 futsal in Israel. London Helvecia is a club that recruits top talent domestically and from abroad because they want to be a consistent featured team in the UEFA Futsal Champions League, and to progress to be the same in the main round. Liam breaks into the team because he is a top player in his country, and many Italian Futsal commentators feel he could have played in the Serie A in Italy but was looked over because he is not Spanish or Brazilian.
In today's match, Helvecia faced Petro-W from Latvia, and Tv.3 Latvia published the following article about the match;
"Petro-w lost to London Helvecia 6:9, and in the first half, with the game progressing at a level pace, Helvecia took the lead before the break. At the start of the second half, Kuzmin managed to tie the score, but the London team took the lead again. In the 31st minute, Miks Babris made it 6:6, but in the remaining part of the game Helvecia dominated, scored three unanswered goals, winning 6-9."
Helvecia now go into their final match against Armenian club Yerevan Futsal Club who lost their opening game to Petro-w, 7-2. Therefore, the club will enter this match confident that a draw or a win is more than possible, and history will be made. What is also exciting is that the club already know who they will meet at the next stage. Only the winners of the eight subgroups will earn a place in the main round and the matches are scheduled for the end of October. Also at this stage of the tournament, only the winners in the four subgroups will advance to the elite round. In the main round, the winners of Group C enter Group 7 with Kauno Žalgiris (LTU, hosts), Città di Eboli (ITA), and the Preliminary round Group A winners who currently look like either Kampuksen Dynamo from Finland or Titograd from Montenegro.
Should London Helvecia progress, there will be a lot of emotion for everyone involved in this club, for those who have been involved for many years, and for those no longer with the club but understand and appreciate the journey they have been on.
The other clubs from the U.K and Ireland have had mixed results/ experiences in the competition. Belfast United from Northern Ireland lost their opening game to Differdange from Luxembourg 13-0, and they were defeated in their second match against Albanian side and hosts, Tirana, 15-0. The team plays their final fixture tomorrow against another experienced team, APOEL from Cyprus. Perth Youth Saltires from Scotland prepared for the competition with a trip to Ireland to face Blue Magic Dublin (second seeds in the UEFA Futsal Champions League) in a friendly match. Until the last 4 minutes of the game the match was level at 2-2 until  3 goals were scored which you could put down to the difference in fitness levels of the teams. The club started Group B against Fortuna Wr. Neustadt from Austria, lost 2-5 but secured a credible point against Danish side Gentofte. Next up is Amigo Northwest from Bulgaria who lost their opening matches 10-4 to Gentofte and 6-1 to Fortuna Wr. Neustadt, therefore, Perth Youth Saltires could be on the verge of making their own history as a victory against Amigo Northwest would be their  second 3 points in the competition since 2019-20 when they defeated Lynx from Gibraltar 5-1 in Group G which also included Helvecia. Futsal Club Cardiff from Wales took to the court in the opening match against a tough team for any club in this round, Lučenec from Slovakia, losing 6-3 which is a credible defeat. The second match was a heavy defeat to Cosmos from Estonia, losing 7-0, their final group fixture is against Blue Magic Dublin which will be a match both clubs will look forward to with bragging rights on the line. Blue Magic Dublin from Ireland will be disappointed with this campaign, the club like Helvecia has not managed to progress to the main round of the competition despite taking part in the competition many times and dominating their domestic league. The opening match finished 3-8 to Cosmos, and their second fixture ended in defeat against Lučenec 1-2 which is a result they will feel a lot better about. However, Futsal Cardiff stands between them and securing third place in the group.
You can read more articles about Spanish futsal in the domestic section by going to the top navigation bar or by clicking here
If you like this article and would like to keep updated on Futsal news, developments, etc then you can now follow Futsal Focus via Google News by following our page which will send you an alert as soon as we publish an article so please click here and follow us on Google.
You can also keep updated on Futsal news, developments, etc then please submit your email below in the Subscribe to Futsal Focus option.
Follow Futsal Focus by clicking on Facebook, Twitter, or Instagram or on the social media buttons on the website.