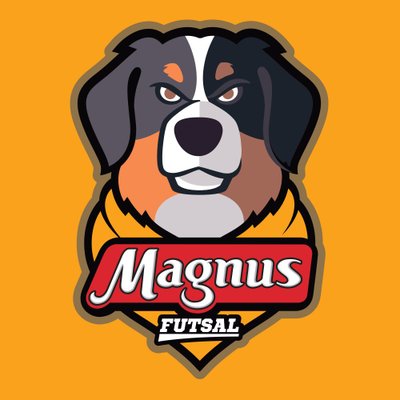 Estimated reading time:3 minutes, 16 seconds
Magnus Futsal announces an unprecedented partnership in the sport. The team, recognized as a vanguard in original actions in the sport, signed an agreement with Ipiranga S/A, a holding company of technology businesses in the sport to carry out its first NFT auction. A piece developed by Chargista Marangoni will represent the three world titles won by the team in 2016, 2018 and 2019.
The initiative is part of a series of collectibles that will be launched by the company with the aim of providing its fans with the possibility of purchasing exclusive items from the team and also profiting from the appreciation of their online assets. NFT is a non-fungible token and, unlike cryptocurrencies, they are not interchangeable, they are unique copies, works of art or rare objects that will never be replaced.
"Adhering to the world of NFT's maintains the alignment of Magnus Futsal, being always in search of innovation and pioneering in the futsal world. More than a new source of revenue, we are creating value for our brand in assets that will be eternalized in the network and generating immeasurable value in today's times. How much will an exclusive work by the most victorious young team in the history of world futsal cost 100 years from now? The tokens will perpetuate our history and still allow for a financially interesting market to exist", explains Magnus CEO Fellipe Drommond.
Another important partner in the initiative is Pronatura Internacional, an NGO present in more than 62 countries and supporting sports projects whose respect for sustainability is inherent. "We support Magnus Futsal because they are one of the pioneers in their sport in implementing the pillars of ESG in sport and even more now, through the innovation and exploration of projects via blockchain that universally certify and validate their everyday actions", explains the lawyer specialist in digital law and representative in New York of Pro Natura International, Jose Rozinei da Silva.
To manage and publish the NFT's operation, Magnus Futsal will rely on the expertise of Ipiranga S/A, a company that has former player Paulo Jamelli as one of the majority partners and whose mission is to revolutionize the management of Brazilian sport through technology. "Ipiranga S/A is an innovative project that comes with the proposal of being the first hybrid company in Brazilian football, bringing together a technology hub, e-sports, in addition to acting in traditional football. Being next to Magnus is very representative, as they are aligned with all the values ​​of Ipiranga S/A", analyzes Jamelli.
The auction will take place on the North American platform OpenSea, based in New York and will be available to receive the first bids from midnight on December 19, 2021.
Futsal Focus supports the Donate4Dáithí campaign
To follow the Donate4Dáithí campaign, you can visit their website here: www.donate4daithi.org  or on Facebook at: https://www.facebook.com/Donate4Daithi you can also donate money to their campaign at: https://www.justgiving.com/crowdfunding/donate4daithi
You can learn more about the Donate4Dáithí campaign by going to our article here
You can read more articles about global futsal by going to the top navigation bar or click here
If you like this article and would like to keep updated on Futsal news, developments, etc then you can now follow Futsal Focus via Google News by following our page which will send you an alert as soon as we publish an article so please click here and follow us on Google.
You can also keep updated on Futsal news, developments, etc then please submit your email below in the Subscribe to Futsal Focus option.
Follow Futsal Focus by clicking on Facebook, Twitter, or Instagram or on the social media buttons on the website.