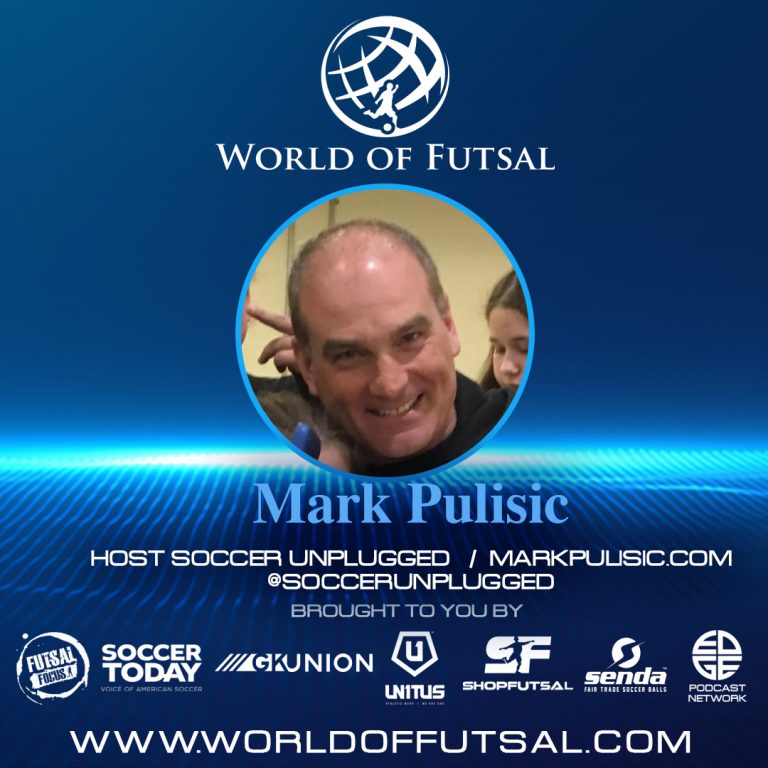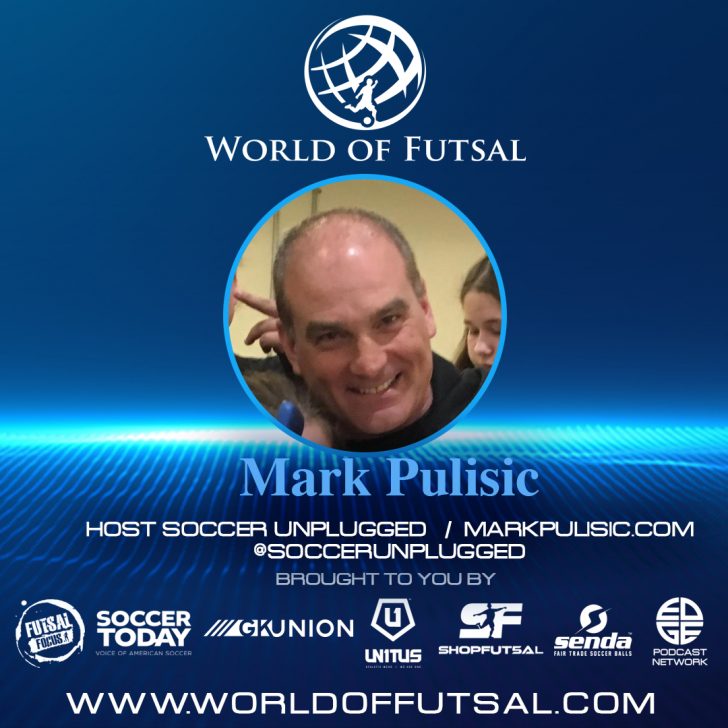 Estimated reading time:2 minutes, 14 seconds
The World of Futsal podcast, Futsal Focus and SoccerToday have entered into a global media partnership which will provide unparalleled media coverage of futsal, increasing the visibility of the global sport.
On today's podcast, the World of Futsal with Keith Tozer (Commissioner of the Professional Futsal League launching in the United States) discusses futsal and more with Futsal Focus guest Mark Pulisic.  Mark grew up on Long Island, New York, attended George Mason University and was inducted into their Hall of Fame after scoring 35 goals in 73 appearances, Mark went onto star with the Harrisburg Heat of the NPSL, became the first coach in history for the Detroit Ignition and was named the 2007 MISL Coach of the Year. He started his college coaching career with Lebanon Valley College as was an assistant coach with the Rochester Rhino's as well as the Pittsburg River Hounds of the United Soccer Leagues. Yes, Mark is the father of Cristian Pulisic who has been playing for Borussia Dortmund, recently signed with Chelsea of the English Premier League and is one of the stars for the U.S. Men's National Team.
Listen to Mark Pulisic talking about growing up in soccer hotbed Long Island, playing for the Harrisburg Heat, Futsal as a development tool, the development pathway of his son Christian, coaching at Borussia Dortmund academy and more on the #1 Futsal podcast globally, World of Futsal!
"Playing indoor in a smaller environment whether it's indoor (American) or Futsal is so important for not only to increase a players touch technically but obviously thinking as far as shaping the mind and how quick you have to play at times. The amount of pressure that is around you and finding ways to get out of pressure so there are so many things that translate (to the bigger game). For youth players, I think it is such an important tool to have so I think Futsal is crucial to a young player's development."
Listen to Keith's podcast interview powered by SoccerToday with Futsal Focus guest Mark Pulisic below:
If you want to listen to more podcast's by the World of Futsal with Keith Tozer, click this link: https://worldoffutsal.com/
If you like the information provided, you can read more about futsal by going to the top navigation bar or click here
If you like this article and would like to keep updated on Futsal news, developments, etc then please submit your email below in the Newsletter section or by clicking on the Subscribe to Futsal Focus option on the header.
Follow Futsal Focus by clicking on Facebook, Twitter or Instagram or on the social media buttons on the right sidebar.