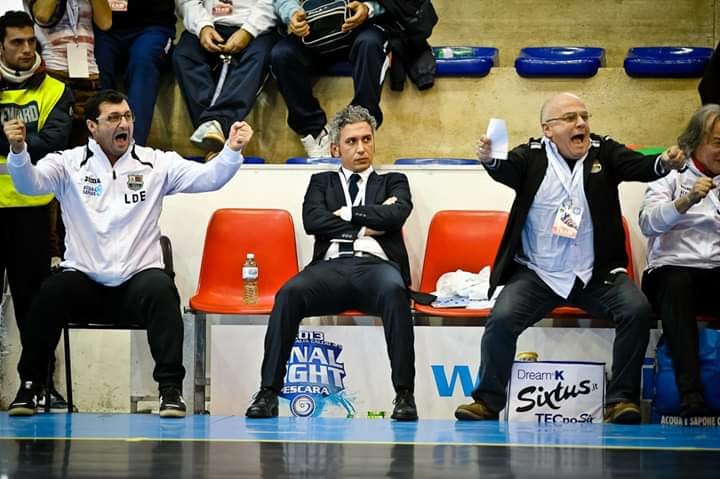 Estimated reading time:6 minutes, 5 seconds
Max Bellarte – "You would never see skateboarders promoting their sport to potentially prepare people for surfing or vice versa so why is the futsal industry doing so for football and allowing football to do so as well"
In September, it was announced that Maximiliano Bellarte was appointed the new coach of the Italian National Futsal team, taking over from Alessio Musti.  Max has twenty years of experience as a coach on the sidelines of Ruvo, Modugno, Acqua & Sapone – with whom in 2014 he won an Italian Cup and an Italian Super Cup – and with Real Rieti. In 2017 he led Halle-Gooik in Belgium winning the Scudetto, the Belgian Super Cup, and the Benelux Cup, and was nominated by the Belgian federation as the best coach of the year. He also has experience in women's Futsal with Salinis winning the Scudetto in the 2018/2019 season.
A new chapter is ahead for Italian futsal at the international level, therefore, Futsal Focus got in contact with Max to find out more about how he feels about his new role, and what he aims to achieve. Outside of this, we were also interested to know his thoughts on the current situation of the futsal industry.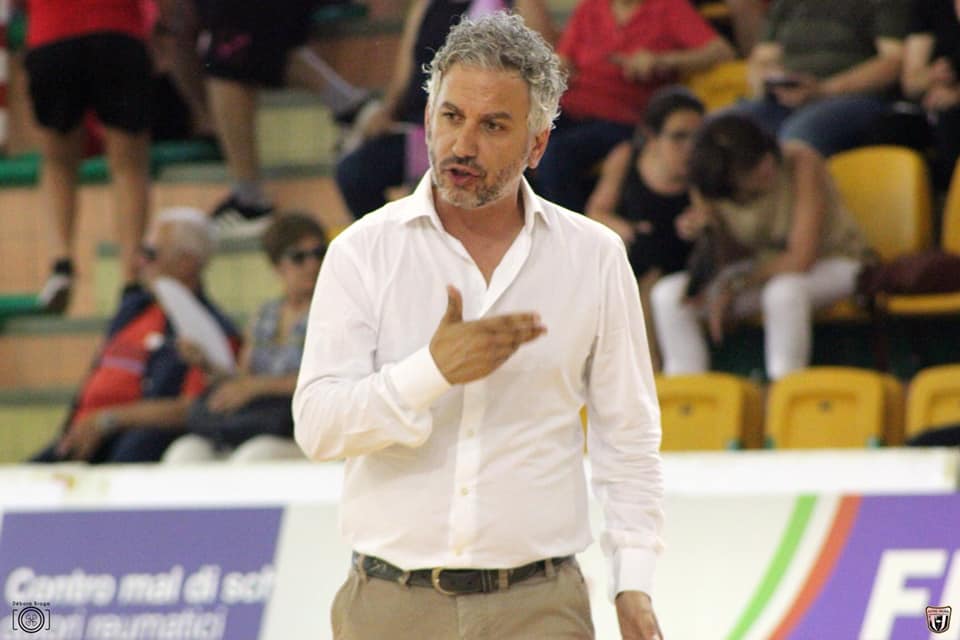 Futsal Focus: Max, when it was announced that you were the new coach, you said in an interview that 'It was a time for courage', what did you mean by this?
Max: I made this statement because of the difficult period Italian futsal finds itself in. The previous results of the Italian National Team are a consequence of the slow evolution and growth of Futsal in Italy for many years. We won the Futsal EUROs in 2003 and 2014 but we did not utilise this success enough to benefit the sport's growth, development, and professionalism in Italy. We all need the courage to make decisions and choices that may not be in the direction that everyone will expect, but in the right direction which can leave a legacy for Italian Futsal so the sport can thrive.
Futsal Focus: Why are you nicknamed the 'Philosopher'? And, what were your thoughts when Italy failed to qualify for the 2021 FIFA Futsal World Cup?
Max: I imagine the reason for  my nickname is because  I am a thinker, not a talker, I tend to keep quiet, I won't say much, but when I do decide to talk when it comes to futsal I want to articulate myself in a way that ignites thought in the listener.  When Italy failed to qualify for the 2021 FIFA Futsal World Cup,  my reaction was to look at the Italian Futsal movement, and I truly believe that the national team's failure mirrored the state of futsal in Italy at this time. We have a lot of work to do from the grassroots up, we need to find a way to come together and start to address the issues we all know are there and we can't continue to ignore them anymore.
Futsal Focus: Your debut on the side-lines starts with the UEFA Futsal EURO qualifiers in December. Have you started preparing already and what do you hope to achieve on and off the court?
Max: Yes, it should be in December, however, I am not so sure it will happen at that time due to the Covid pandemic, but we are preparing for it. We are trying to bring together those who will try to reach the obvious goal for the Italian National Team; qualify for the UEFA Futsal EURO. I would love to aid the Futsal movement in any way I can such as looking at the organization of the youth movement, player legacy, to the revitalization of the Italian coaches' school.
Futsal Focus: Outside of Italy, futsal is developing across the world. However, the English FA recently announced that it is cutting its funding for its elite programme meaning there will no longer be a national team or national team pathways. This decision is a huge setback for futsal in England, what were your thoughts when you heard the news, and do you think this decision has wider implications for futsal in general?
Max: I was saddened by the news, I don't know a lot about the English futsal movement but I have collaborated with a group of coaches there, sharing knowledge with them and enjoying the discussions. I think that England could be a very important nation for the worldwide development of Futsal. Should England reach the elite level of Futsal, this would bring more credibility to the sport's global image and help to build it commercially,  it could have a great impact worldwide and be an example to other nations. Therefore, this decision by the English FA in my opinion does have a wider impact on the sport. Futsal needs countries like England, France, Germany, the USA, etc to embrace this beautiful sport to the professional level. By doing so futsal would experience a new level of commercial and media interest which would transform the sport like the women's game is currently enjoying in football and how the UFC has helped mixed martial arts as well.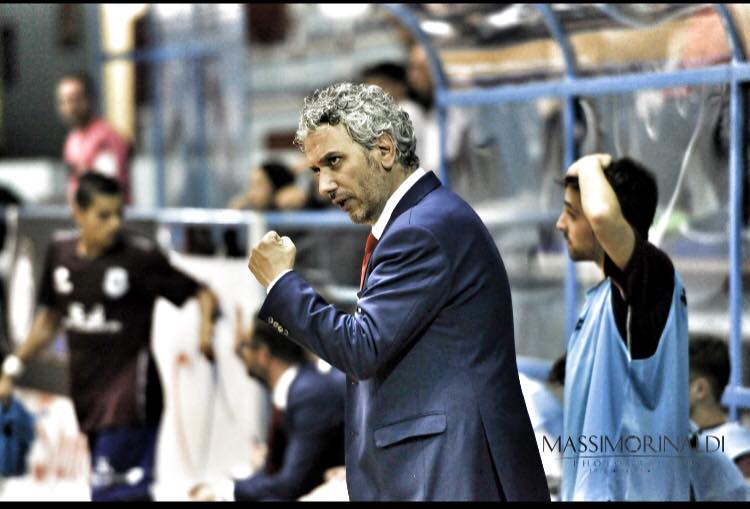 Futsal Focus: With twenty years of experience in futsal, outside of coaching, what is it you think the industry badly needs to progress and develop further?
Max: I think that we are walking on a dangerous road by promoting futsal as a development tool for football. I think we are losing our identity by doing so. Futsal must be used to develop futsal players. We should invest in the foundation of our sport so that it is attractive to younger players, a big structure in which every part (players, coaches, directors, fans) could enter the game and see clear pathways for opportunity and development. We have a lot of work to do, but we should do it for ourselves. Not to prepare someone for another sport, promoting futsal in this way makes no sense to me, I wish the futsal industry would stop doing it and I wish the Football industry would stop it as well. Promote futsal for futsal, not for football, you would never see skateboarders promoting their sport to potentially prepare people for surfing or vice versa so why is the futsal industry doing so for football and allowing football to do so as well. I think people think it is a quick fix and a quick way to attract people to our sport and in some ways this is true but in the end, it damages how people view our sport and the respect they have for it as a career option or opportunity.
You can read more articles about international futsal by going to the top navigation bar or click here
If you like this article and would like to keep updated on Futsal news, developments, etc then you can now follow Futsal Focus via Google News by following our page which will send you an alert as soon as we publish an article so please click here and follow us on Google.
You can also keep updated on Futsal news, developments, etc then please submit your email below in the Subscribe to Futsal Focus option.
Follow Futsal Focus by clicking on Facebook, Twitter, or Instagram or on the social media buttons on the website.