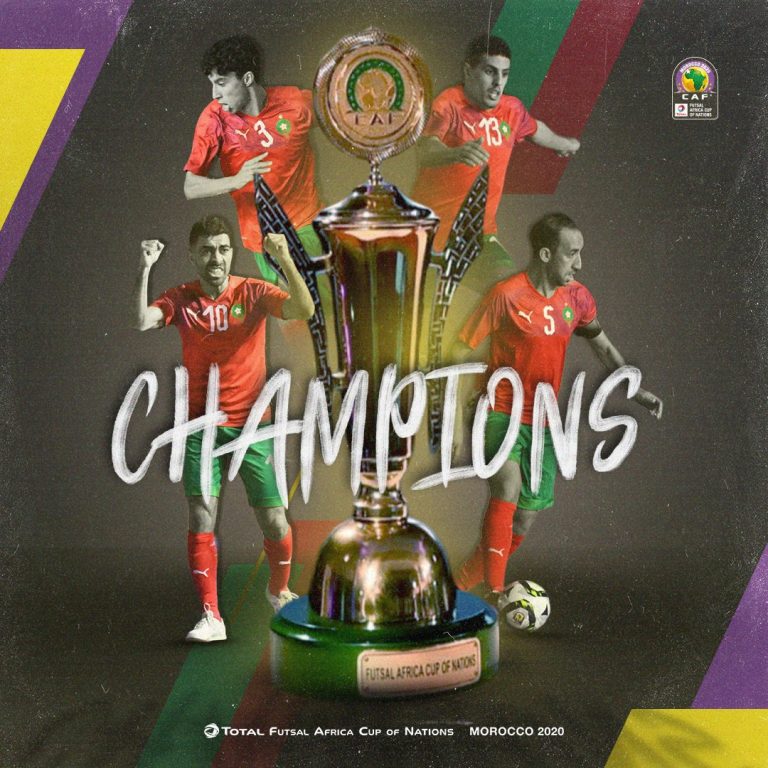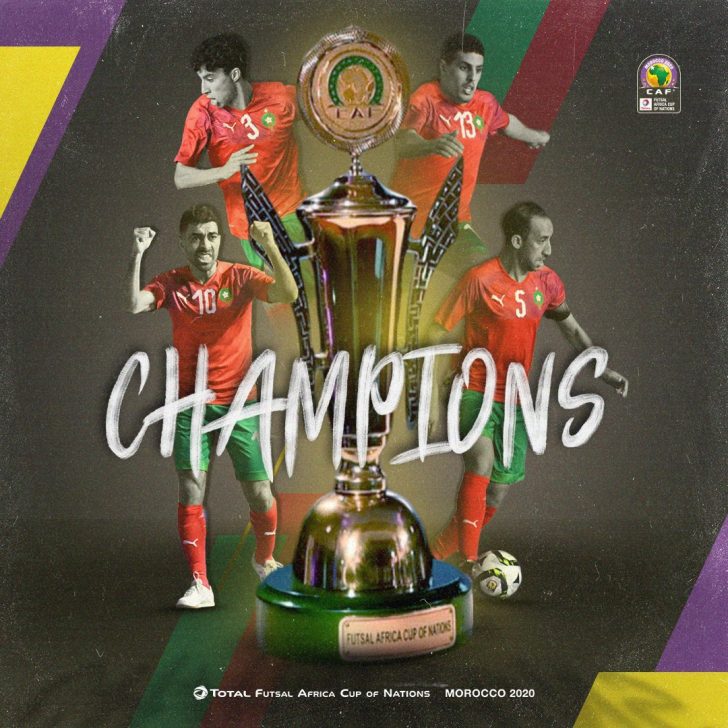 Estimated reading time:1 minute, 36 seconds
Morocco put in a sensational performance in the final and thrashed Egypt 5-0 to be crowned African champions for the second consecutive edition of the region's qualifiers. No doubt the Egyptian players went into the game with vivid memories of their failures four years ago and came into the match planning to exert revenge, eyeing a fourth title. The Pharaohs won the crown in 1996, 2000 and 2004 and were looking to clinch their fourth crown to remain as Africa's most successful team in the competition but they failed to do so.
Egypt will compete at the FIFA Futsal World Cup for the seventh consecutive edition, while Morocco have now qualified for three consecutive Futsal World Cups after missing out on the first six editions.
Egypt and Morocco will be joined by Angola, who defeated Libya 2-0 in the match for third place, as Africa's representatives in the world finals, which take place from 12 September to 4 October.
You can watch highlights of the match below:
The tournament took place in a highly politicized context with South Africa and Algeria challenging the Moroccan Sahara city of Laayoune as a venue of the sporting event.
However, the Confederation of African Football (CAF), the event's organizers, and the world football governing body FIFA dismissed the complaints and the tournament proceeded as planned.  Meanwhile, CAF imposed sanctions on South Africa and Mauritius for boycotting the competition. The two teams were fined $75,000 and suspended for the next two editions of the African Futsal tournament.
If you like the information provided, you can read more articles about International futsal by going to the top navigation bar or click here
If you like this article and would like to keep updated on Futsal news, developments, etc then please submit your email below in the Subscribe to Futsal Focus option.
Follow Futsal Focus by clicking on Facebook, Twitter or Instagram or on the social media buttons on the website.