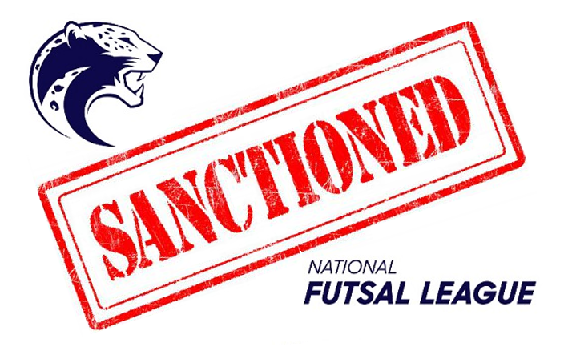 Estimated reading time:1 minute, 42 seconds
On the 17th September, the National Futsal League was approved by the English Football Association to operate in the 2019-20 season.
Approval is through an annual process described as "sanctioning" which every English league and club is required to follow. Due to the 34 teams in the NFL stretching from Carlisle to Eastbourne, and from Great Yarmouth to Liverpool the application for sanctioning has to be considered by FA headquarters staff, which took longer than expected.
FA sanctioning now provides the NFL with access to FA-qualified futsal referees and also to Full-time, the on-line and mobile tool that allows the league/s and team administrators to manage fixtures, enter results and squad statistics, and generally manage the season in a quick and easy way.
The NFL Management Committee welcomes the opportunity to work with the FA and other interested parties over the coming years to develop futsal across all sections of society. Although FA sanctioning is a requirement to operate, we remain an independent, member-led league, responsive to their member club's needs.
For those new to Futsal in England, the highest level of Futsal in England is now managed internally by the FA called the National Futsal Series (NFS), the National Futsal League (NFL) would be seen as a tier of Futsal below this. However, champions of the NFL are not given automatic promotion to the NFS, the only way you can enter this competition is if you apply, meet the criteria and receive a license to join by the FA.
If you like the information provided, you can read more articles about domestic Futsal by going to the top navigation bar or click here
If you like this article and would like to keep updated on Futsal news, developments etc then please submit your email below in the Newsletter section or by clicking on the Subscribe to Futsal Focus option on the header.
Source of the article: https://nationalfutsalleague.co.uk
Follow Futsal Focus by clicking on Facebook, Twitter or Instagram or on the social media buttons on the right sidebar.