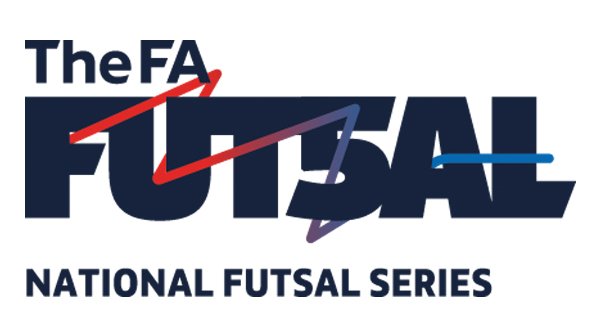 Estimated reading time:5 minutes, 12 seconds
At the weekend, English Futsal took another development step with the official launch of the National Futsal Series (NFS) which took place during England's two international futsal friendly fixtures against Germany. This marked an exciting new era with 25 men's teams participating in one national (Tier 1) and two regional (Tier 2 North & South) leagues. The first round of fixtures will take place on Saturday 29 September and the clubs taking part in the NFS are:
Tier One
London Helvecia Futsal Club
Manchester Futsal Club
Kent United Futsal Club
Loughborough Students Futsal Club
Team United Birmingham
ProFutsal London
Worcester Futsal Club
Bolton Futsal Club
Tier Two (North)
Derby Futsal Club
Cheshire Futsal Club
University of Nottingham Futsal Club
Washington Futsal Club
Durham Palatinates
Sunderland University – Team Sunderland
Loughborough Students Futsal Club (Development Team)
Birmingham Tigers Futsal
Tier Two (South)
Bedford Futsal Club
London Genesis Futsal Club
Sussex Futsal Club
MK Mavericks Futsal Club
Chelsea FC Foundation Futsal
London Escolla
Kent UTD Futsal Club (Development Team)
London Baku United
You can see below footage of the presentation and launch of the National Futsal Series below:
Men's club presentation
Women's club presentation
The women's clubs taking part in the FA Futsal Women's Super Series are:
North
Cheshire Futsal Club
Liverbird Futsal Open Aged
Liverpool Futsal Club
Manchester Futsal Club Women's Team
University of Liverpool Futsal Club
South
London Helvecia Futsal Club
Kent United Futsal Club
Bedford Futsal Club
Team United Birmingham
Loughborough Students Futsal Club
Derby Futsal Club
Along with the National Futsal Series being launched, last Friday the FA approved/ sanctioned the National Futsal League which will give people across England the opportunity to play Futsal. Plus, if your city or town etc doesn't have a team, for those interested to start one, the NFL provides you with the opportunity to develop your club and players before thinking to apply to the National Futsal Series.
Thanks for the amazing support over the last few days @StGeorgesPark. It's great to see the #futsalfamily growing all the time. Well done also to all the team behind the team to make it such a great event for @FA & @BBCSport #nextstop ? ??????????????????????????? https://t.co/jwmeHGHExh

— Eng Futsal Coach (@mskubala) September 22, 2019
The whole weekend for English futsal promotion was a success, two great international level performances from Germany and England, fantastic commentary by Graeme Dell who explained Futsal along with many topics related to the sport to help educate novices who were watching via BBC Sport.
Thoroughly enjoyed working with @BBCSport today for the @FA @England #futsal international v @DFB_Team_EN @StGeorgesPark and chatting all things @FA_NFS and progress @mskubala ?? pic.twitter.com/LykiIPGHCH

— Graeme Dell (@graeme_dell) September 21, 2019
It was great to see BBC Sport support the event and the launch of the National Futsal Series, hopefully, we will see Wales get the same coverage for their next international fixtures as they too were playing international friendly matches over the same weekend against Estonia.
Official launch of @FA_NFS yesterday with over 90 of our club officials and players in attendance. Looking forward to working closely with you all this season. Proud to be part of it and can't wait for the season to start ⚽️ #1weektogo #countdown #FANFS pic.twitter.com/t21ON323aD

— Tina Reed (@tinareed40) September 22, 2019
The future is bright for Futsal, to quote Graeme Dell, Futsal in England is where women's football was ten years ago so these are exciting times to know that Futsal is getting growing support within the FA. Plus, it was recently announced that due to the efforts of the FA to develop Futsal have gone even further. The Department for Education added Futsal to an approved activity list for GCSE, AS and A-Level PE meaning more students across the country will have the opportunity/ option to play and experience Futsal at schools from 2020 increasing participation and awareness across England. This is a fantastic achievement for Graeme Dell (Futsal representative on the FA Council) and Michael Skubala(Head Coach of England's National Futsal team & the FA's Futsal Technical Director) who tweeted his own thanks to Donna McIvor (Women's Development Manager), John Folwell (National Participation Manager) and Steve Day (Head of Development at The FA) for their support.
? A big thank you to everybody that made yesterday a fantastic day as we launched the #FANFS at @StGeorgesPark!

Lots of information offered, lots of feedback received. We have an exciting season ahead ? pic.twitter.com/iIHaF6pj8F

— FA National Futsal Series (@FA_NFS) September 22, 2019
Looking ahead the organizing structure released so far includes Paul Szumilewicz as Chair for the National Futsal Series League Management Committee (LMC)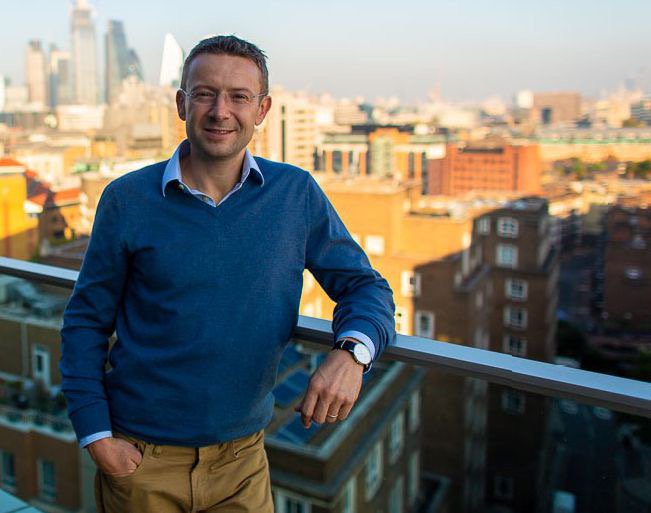 "This is an exciting time as the start of the season draws closer and I am looking forward to the launch of the first NFS campaign"
"I am delighted that we have been able to establish a very strong LMC with, importantly, a diverse set of relevant experiences".
The National Futsal Series League Management Committee in full:
Chair – Paul Szumilewicz
Competition Secretary – Tina Reed
Treasurer – Tarun Patel
Governance Officer – Adam Jones
Referee Appointments Officer – Ian Vaines
Fixtures Secretary – Stuart Smith
Player Registrations & WGS Support – Jason Haywood
Marketing & Communications – Catherine Rees
"We hope that everybody can join us in making this first season an enjoyable and successful one".
Sources of pictures and video: The National Futsal Series Twitter which you can also follow via this link: http://bit.ly/2mrUVp2
If you like the information provided, you can read more articles domestic and international futsal by going to the top navigation bar or click here
If you like this article and would like to keep updated on Futsal news, developments etc then please submit your email below in the Newsletter section or by clicking on the Subscribe to Futsal Focus option on the header.
Follow Futsal Focus by clicking on Facebook, Twitter or Instagram or on the social media buttons on the right sidebar.