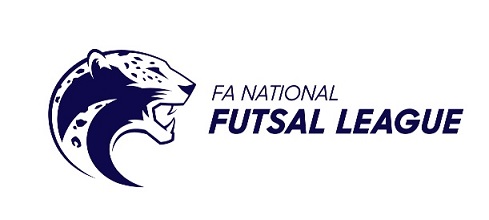 Estimated reading time:5 minutes, 28 seconds
Futsal Focus would like to wish the new elected committee in England success in their efforts to take Futsal to the next stage of its development.
Out of the new national futsal league committee, there are two individuals who Futsal Focus know a lot about, the chairman Ronnie Johnson has been involved in English Futsal development for over a decade. Plus, Rob Brassett the committee's NFL Fixtures and Registration Officer has also been involved in Futsal for over a decade and was promoting English Futsal via Facebook in his own group long before many were. Alongside promoting Futsal, he was also developing his own Futsal club FC Enfield and spent many evenings walking through his own community delivering flyers through doors to promote Futsal and his club when very few people knew what the sport was compared to the increase of awareness today. These people are dedicated to seeing Futsal develop in England.
The NFL Management Committee for the 2019/20 season is: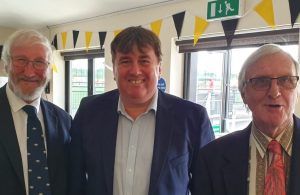 Ronnie Johnson (NFL Chair – in the middle of the photo with previous NFL Committee Members Bob Cotter and Dave Henson). Ronnie is the Founder and Chairman of Liverpool Futsal Club and has over 14 years' experience with Futsal at home and abroad. Ronnie is a qualified FA Futsal coach and has undertaken virtually every role at the club including playing in the Liverpool Futsal Club squad, who broke the Guinness World record for the longest Futsal match in 2011. Ronnie remains passionate about Futsal and its development in this country and through this impartiality, he was instrumental in helping to bring Futsal to Tranmere Rovers FC in 2014. During his time there he worked with the owners Mark and Nicola Palios to help convert the venue for Futsal. He created and helped run futsal leagues for over 120 teams at all age groups and helped the club form their FA National Futsal League teams. Ronnie sees his role within the NFL as "a challenge, but too big an opportunity to turn down. We must protect and stabilise the NFL legacy, whilst driving it forward and developing it too. We would like to thank the outgoing members of the Management Committee for everything they have done for the NFL over the past 10 years – without them we would not be here today". Ronnie is also a company director with over 32 years' experience in Information Technology in the Banking, Insurance, Financial Services, Government, Civil Service, Utility, Retail, and Charity sectors. Ronnie can be contacted at NFLChair@gmail.com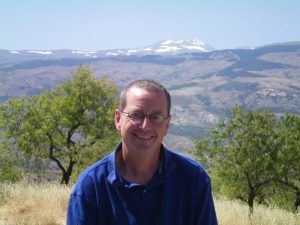 Mark Crane (NFL Secretary) is an FA Level 1 football and futsal coach currently completing his futsal referee qualifications. He is secretary of the Oxford City FC u23 reserves football team and has coached junior football and futsal teams. Mark's business expertise lies in data analysis and strategic advice and he has worked in this area for multinational companies and government agencies for over three decades, first as an academic at the University of London and then as the founder and managing director of a firm of environmental consultants. This company was sold to its employees a few years ago so Mark is now semi-retired from business, although he continues to provide data and strategy services to select clients. Mark is committed to developing an open, inclusive, and member-led National Futsal League that continuously works to grow the game of futsal across England. Mark can be contacted at NFLSecretarial@gmail.com
Mike Brown (NFL Treasurer) Mike can be contacted at NFLFinanceOfficer@gmail.com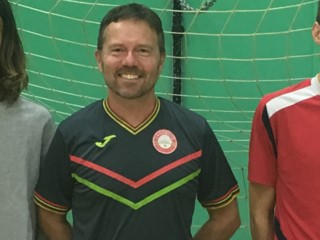 Chris Horton (Acting NFL Welfare Officer) is an FA Level 1 football and futsal coach. He is the MC & Match Event Co-Ordinator for Cambridge United FC Futsal. He voluntarily runs Cambridge Futsal Club which provides recreational Futsal opportunities for men and women in Cambridge. He has previously managed & coached local mini-soccer and youth football and Futsal teams and is past Chair of his local village Colts football club. He is a retired Police Officer (Sergeant) of 26 years of exemplary service in his local force. He has previously worked for Barclays Bank and for seven years for the Dept of Social Security before joining the police where he also managed the police football team. He currently works part-time driving a school minibus for a Cambridge-based school. His greatest achievement is arguably having appeared on Blue Peter (as well as many other things which he will bore you about if you have the time!). Chris is known on Twitter as @HippyHammer (in homage to West Ham United, having lived in Canning Town for a period in the late 60/70's) and is not afraid to speak his mind or offer an opinion, ideas, or suggestions without fear or favour. He too is committed to developing an open, inclusive, enjoyable and member-led National Futsal League that continuously works to grow the popularity of the game of futsal across England. Chris can be contacted at NFLWelfareOfficer@gmail.com
Rob Brassett (NFL Fixtures and Registration Officer) is a Level 1 Futsal Coach, founder of Futsal Club Enfield in 2007, and Coach of Enfield Ladies Futsal Club. Before Futsal Rob had been involved in football administration since 1986, having held positions at Chestnut, Potters Bar Town, and Brimsdown Rovers from Secretary to programme editor and kit man. Rob also traveled to Hungary and Austria with Helvecia as a kit man when they played in the UEFA Futsal Cup. Currently, Rob is Registration Secretary for the Barnet Sunday League, so brings this knowledge of FA systems to the NFL. Rob is a Leyton Orient Supporter and likes to play Pokemon Go to get away from the futsal, from time to time. He is a playworker at an after-school club in Enfield where he lets all the kids know about futsal. He also plays a large part in the local community, running a Community Games Event twice a year and helping the local development trust. Rob can be contacted at NFLFixtureOfficer@gmail.com
Elections for other committee positions will be held in August after the deadline for club applications to the NFL.
You can visit their league website via this link: https://nationalfutsalleague.co.uk/
If you like the information provided, you can read more articles about domestic futsal by going to the top bar navigation or click here
If you like this article and would like to keep updated on Futsal news, developments, etc then please submit your email below in the Newsletter section or by clicking on the Subscribe to Futsal Focus option on the header.
Follow Futsal Focus by clicking on Facebook, Twitter or Instagram or on the social media buttons on the right sidebar.