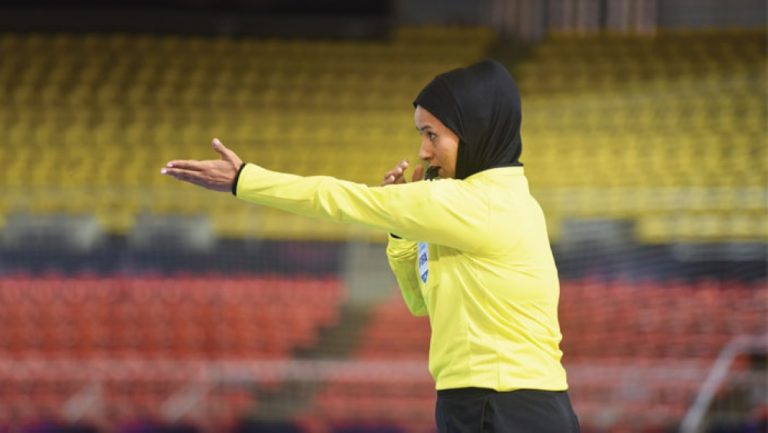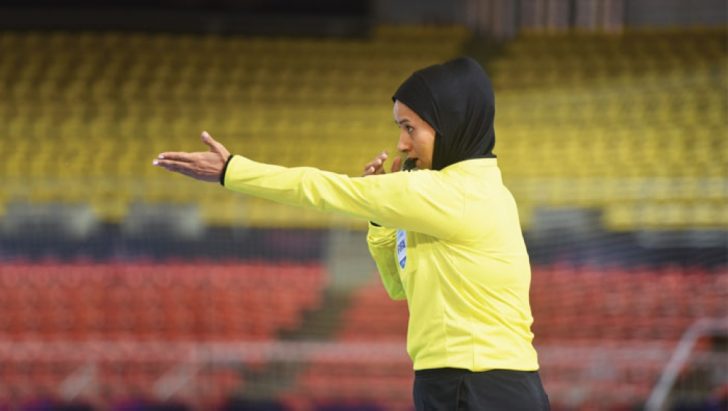 Estimated reading time:5 minutes, 18 seconds
The Times of Oman reports that Oman's first official national women's team for futsal is to be set up by the end of this year, according to the governing body.
The team, when it is formed, will represent the Sultanate at all major competitions, and will have its own dedicated coaching staff. Officials say they are currently searching for full-time, international coaches.
In addition, plans are being drawn up to introduce futsal tournaments for women by the end of the year, so that more will be encouraged to take up the sport, leading to a new generation of athletes that can fly the flag for Oman at international tournaments.
The recent Women's World Cup in France, which saw team USA beat the Dutch 2-0 in the final, was watched by a record audience and women's soccer in the USA is now a major revenue driver as audiences grow. More people watched the Women's World Cup than watched the last men's World Cup final, according to advertising analysts.
Speaking to Times of Oman, Saeed Al Bulushi, the General Secretary of the Oman Football Association, said, "We have plans, but only on the closed pitches, for women's futsal. Whenever there is a tournament, we do arrange a team from different clubs to go and play. Now, before the end of this year, we are going to form a national team, and we are planning to find a coach for them."
Commenting on the futsal tournaments that the OFA was working on, Al Bulushi added: "We already have some tournaments here and we are arranging more before the end of the year. We will be forming a tournament for women all over Oman."
Al Bulushi was also asked about the formation of a women's national football team, in the wake of the United States winning their fourth FIFA Women's World Cup title. He replied that although this was part of the long-term plan of the OFA, there were certain cultural sensitivities that the game's administrators had to take into account.
"There will be a national team, but that will not be in open venues," he explained. "There are certain traditions that have to be taken into consideration. We also have to find the right coach for them"
Responding to whether an Omani women's football team would play in World Cup qualifying in the near future, Al Bulushi said: "In the short term, no. That will take a little bit of time."
The move to introduce a women's futsal team was welcomed by both male and female sports coaches in Oman.
Fatima Al Haddabi, who coaches football at schools in Oman, said futsal had many benefits that would help youngsters develop their physical and mental capabilities.
"Futsal isn't as physically strenuous as outdoor football since the area of play is about the same as it is for handball," she explained. "Futsal can strengthen people's legs in the same way that basketball will strengthen their arms, and it can also help their hand-eye-coordination. Futsal and sports, in general, do not lower a girl's femininity at all. It doesn't make her more like a man, but it gives her mind a workout through strategy and her body through physical training. We think that a girl who can play football is great since not everyone can do that."
She added: "I think it would be a great thing if we can have a women's futsal team in Oman. I think it's better for everyone if we start with futsal rather than traditional football. The female constitution and earlier training are better suited to playing inside on a smaller area right now, and girls might be uncomfortable with playing outside where everyone might be able to watch. There might be a cultural reason against that right now, so this is a good solution for the moment. It's better for everyone."
In addition, Chuck Martini, the head coach of the Muscat Football Academy, said Omanis would take to futsal very naturally.
The former Leicester City and Morocco international goalkeeper said: "A lot of Omanis are very talented, and many of them play on small grounds or on the beach, so that teaches you about control. Omanis do have incredible skill because they tune that into the game. It is a game I am familiar with because I used to play it as well, in the United States. Futsal is a little bit different to football, but you do require the same attributes – close control, pass and move – so it is a game that will suit the Omanis. I do believe that they can do well in futsal."
Martini added that futsal would be a great way for people to play sports in a hot country such as Oman, particularly during the summer months.
He said: "During the summer period, I think that might be a good idea for us to do because there are few covered pitches here, so maybe we can start doing that next season. It is something that I have been an advocate of because it really works on players' control, and I am a strong believer in that. It is a good game that is developed for technique, touch, speed of movement and speed of thought."
"Having a women's national team is a true recognition of Omani female talent. It is indeed a step change for women's sports in Oman. We have been waiting for this and I truly believe that this will be the start of great achievements. It will take effort, care, dedication, and mostly passion to see this team succeed.
"However, I have no doubt that this young generation can work wonders. I would like to wish the team the best of luck," said Fatma Faisal Alraisi, an Omani footballer.
If you like the information provided, you can read more articles about international futsal by going to the top bar navigation or click here
If you like this article and would like to keep updated on Futsal news, developments, etc then please submit your email below in the Newsletter section or by clicking on the Subscribe to Futsal Focus option on the header.
Follow Futsal Focus by clicking on Facebook, Twitter or Instagram or on the social media buttons on the right sidebar.