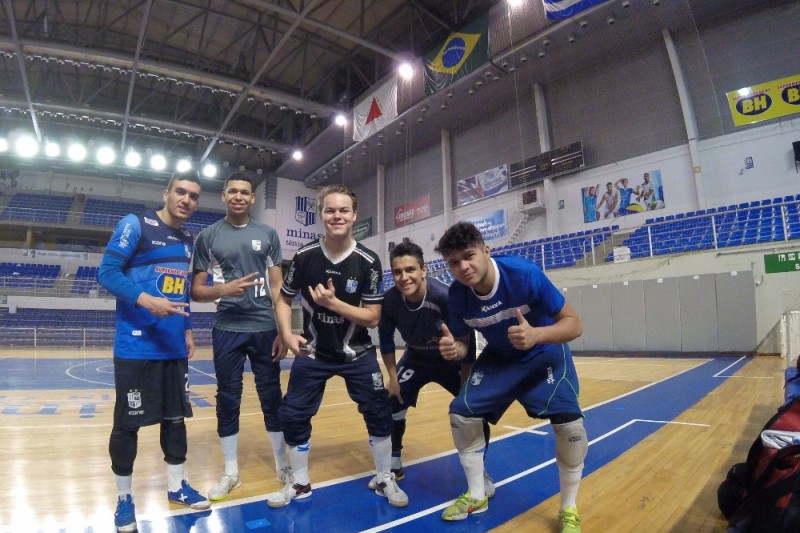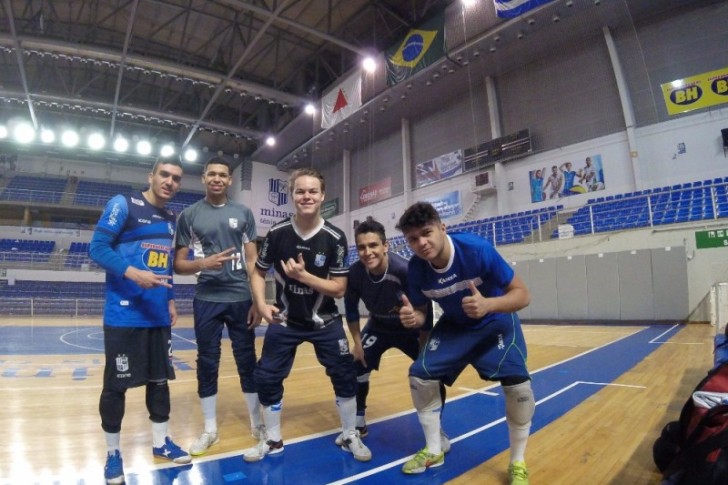 Estimated reading time:6 minutes, 10 seconds
Futsal Focus gets emails and messages every day with people asking us to help them in some form or another and it would be great if we could help everyone but unfortunately that is not always possible. However, after reading Marc's story and his determination to be the best Futsal goalkeeper he can be, at only 16 years old, we were impressed by his strength, courage and determination therefore decided to post his story. Once you have read click on " link"  to go to Marc's GofundMe page to enter your donation.
I'm Marc Starrett and here's my story. I am 16 years old, live in New South Wales (NSW), Australia, fell in love with the game of Futsal in 2010 and ever since it has been my life. At the age of 10 I set a goal, to play Futsal for the Australian national team, then at 12 I made the risky decision to pursue Futsal professionally as my career. It will take a lot of hard work to get there but it is my passion and I want to show people that you can be successful in what you love if you put your mind to it and work hard.
In 2010 I was invite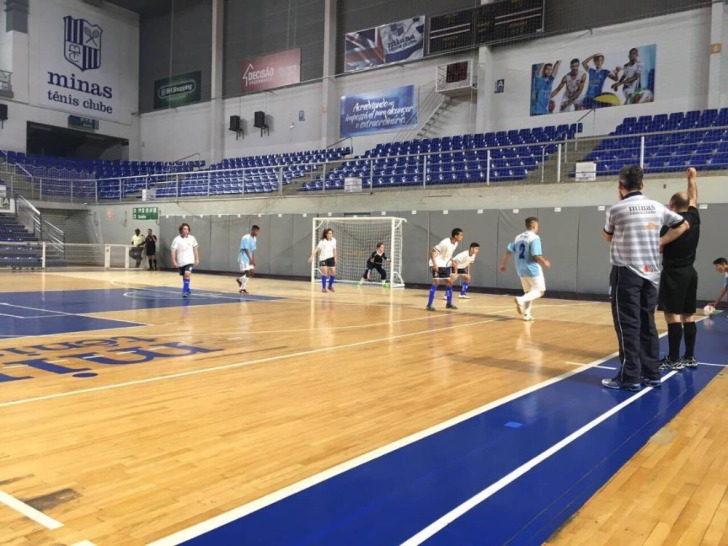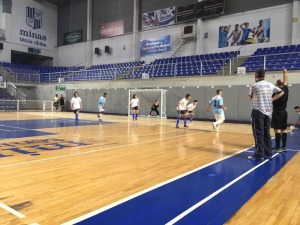 d on an exchange to Brazil for Futsal training, after 6 years of gathering the money and persistence I finally made my way over to Minas Tenis Clube for 3 months of intense training with the young Futsal athletes.
I arrived here on the 19th April and planned to leave on the 17th July so started training almost straight away. I filled in for the Under 20s as they only had one keeper that day, the coach was impressed with my performance and I have been training with the under 20's along with the originally planned Under 17s. After my first training session with the under 17s the coach registered me for the Copa Minas, teams from around here compete in a knockout stage style tournament every year. My first game in the Copa Minas was one of my best games ever, I played 3/4 of the game and was extremely happy with my performance as we won 7-2. My second game in Nova Lima was another performance I am happy with; I have a video of that game, "here".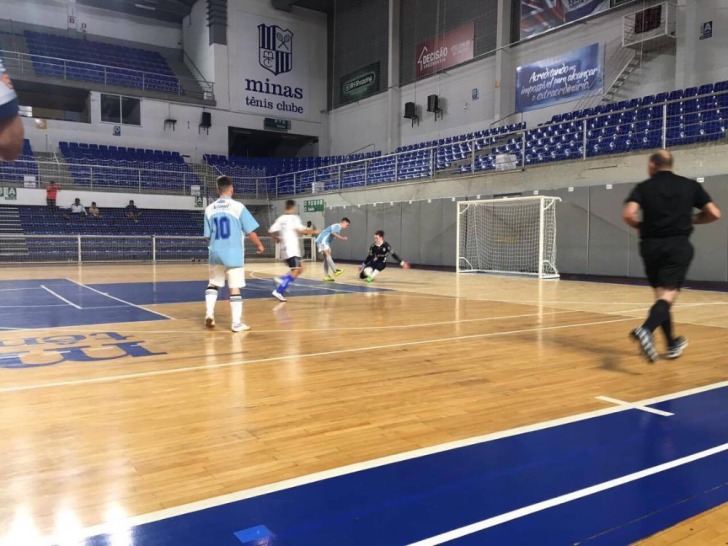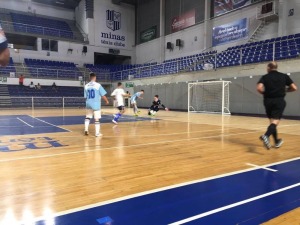 Since those experiences, I couldn't stand the thought of leaving Brazil because in Australia Futsal is in the early stages of development and there is a huge gap of training, quality and general "care" for Futsal. I love the game, the small court, the amount I am involved in being a goalkeeper. Compared to soccer the intensity of the game is much higher, you need to be much more alert, technical and smart. After discussing an extension with my coach, he stated that he would love me to stay, as not only have I fit into the team, I have adapted to the whole Brazilian lifestyle extremely well. Brazil is a very special place, the people are one of the nicest people you will find in the world. The country is going through a crisis right now but you will never hear anyone complain. They train like their life is on the line, one training session here is more intense than a local final in Australia, it's like a final every day! Also an extra goalkeeper is always helpful.
The decision to stay until September was massively influenced by the training I get here, as one of the coaching staff told me last week, the last three months you were settling in, now you are one of us. I feel that I am not done here yet, there are more things I need to learn and hopefully staying until mid-September will help me fulfil that. Pushing at every opportunity, doing everything I can to train every day, I know now that if I want to reach the top I need training on a daily basis.
These extra two months' experience will be most beneficial for me to gain experience, skills, knowledge and greater understanding of the game, the longer I am in this environment the more I will learn. The coaching staff here are always looking to improve me, they watch me train and analyse my positioning, technique and form. They always comment on what I can improve on, what I did well and support me which is crucial for my development as I do not get this in Australia and these months will improve my overall performance as a Futsal goalkeeper. Another huge advantage in Brazil is that I attend goalkeeper specific trainings with the under 20s keepers two to three times per week. "Video from a specific training". I have now found out specific goalkeeper training is key to becoming a professional goalkeeper. Techniques such as diving to avoid injury and maximum chances of not letting the ball in the goal, how and when you use your legs and feet instead of diving to clear the ball, how you position yourself and prepare yourself with your body posture in each and every situation. "Another specific goalkeeper training video". All of these factors are very important where I am training as the players that I am coming up against are of a very high standard, so positioning and way you place your body in preparation has to be perfect, you cannot leave a tiny gap. As they are very fast I have to be very agile to keep up with them as they dribble around my box. Along with my agility to execute these drills well, with these sessions I have become a much more technically capable and agile goalkeeper, and this is very important to being a higher level Futsal goalkeeper. With extra months of these drills I'm determined to improve immensely in my technique and agility.
I feel I still need to learn more that I can take back to Australia and continue to grow. When I return to Australia I plan to take my Futsal to a further level, develop my physical side, continue focusing on technique and train as much as I can, leading me closer to achieving my goal of playing for Australia.
The problem is the cost, as my family put a lot of money and effort in to getting me here for 3 months and now I want to make it my responsibility. The club said I can pay at the end of my stay but I am unable to work here as my visa does not allow it so I'm now seeking funds so I can stay. Funding will be used to support me staying on to train, crucial for my development, for healthy food and any medical bills.
Whether I reach or exceed the intended sum all funds will go towards my futsal career (fees, equipment, travel, training etc.). I will always be grateful and remember those who help me to continue training with Minas Tenis Clube in Belo Horizonte, Brazil, to reach my goals of playing professional Futsal and to keep my dream alive of leading Australia in the Futsal world cups in years to come.
The sum is not the full amount, it is a percentage of the full amount, as I can pay some with my personal savings. If you guys are amazing and exceed the intended sum all money will go towards my futsal career, (fees, equipment, travel, training etc…)