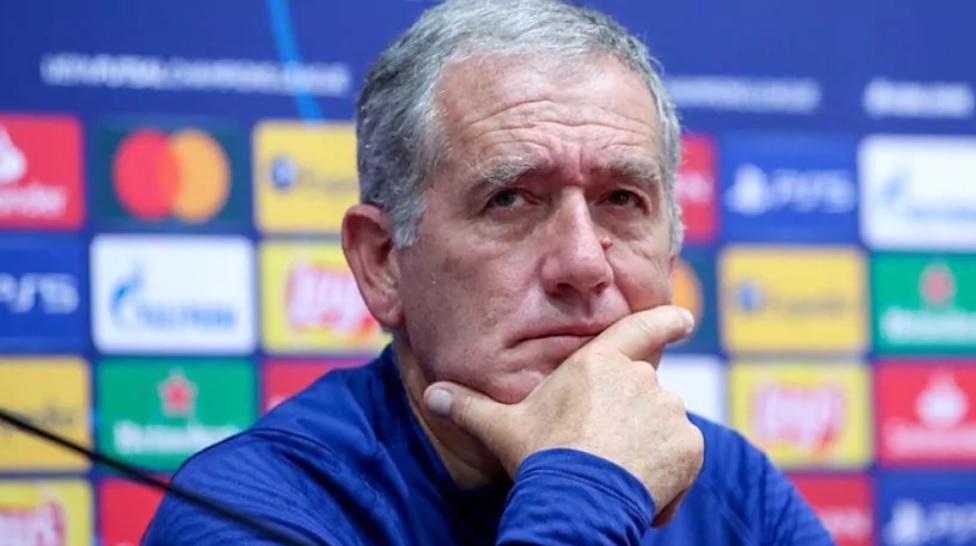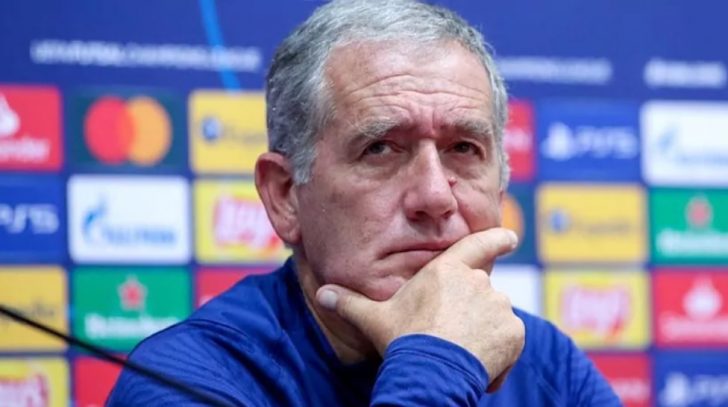 Estimated reading time:5 minutes, 7 seconds
Henrik Johan Ibsen was a Norwegian playwright and theatre director who famously said, 'A picture is worth a thousand words' and in the case of Barcelona's Head Coach Andreu Plaza, this quote couldn't be more fitting in relation to the main picture of this article taken at the UEFA post press conference.
Andreu believes Barca's defeat had more to do with his player's negative reaction to Sporting's second equalising goal than any big difference in performance between his club and Sporting. However, Sporting has rose to the occasion in domestic competition and on the European stage, and this cannot be said for the Barcelona squad this season.
Nothing can be taken away from their first half performance, but the same must be acknowledge for a Sporting team that fought back from 0-2 down to defeat one of the best clubs in the world, 3-4. It was, without a doubt, one of the best, if not, the best, UEFA Futsal Champions League finals ever seen. I applaud both clubs, and all the clubs who competed in the final tournament for an amazing end to a tough year for futsal in Europe. I am delighted that BT Sport covered the final stage and I hope novices across the U.K who watched it, loved their first experience of club futsal at the highest level. However, this defeat and a poor season for Barca, what will it mean for the squad and management ahead of the new season, the summer is certain to be very interesting.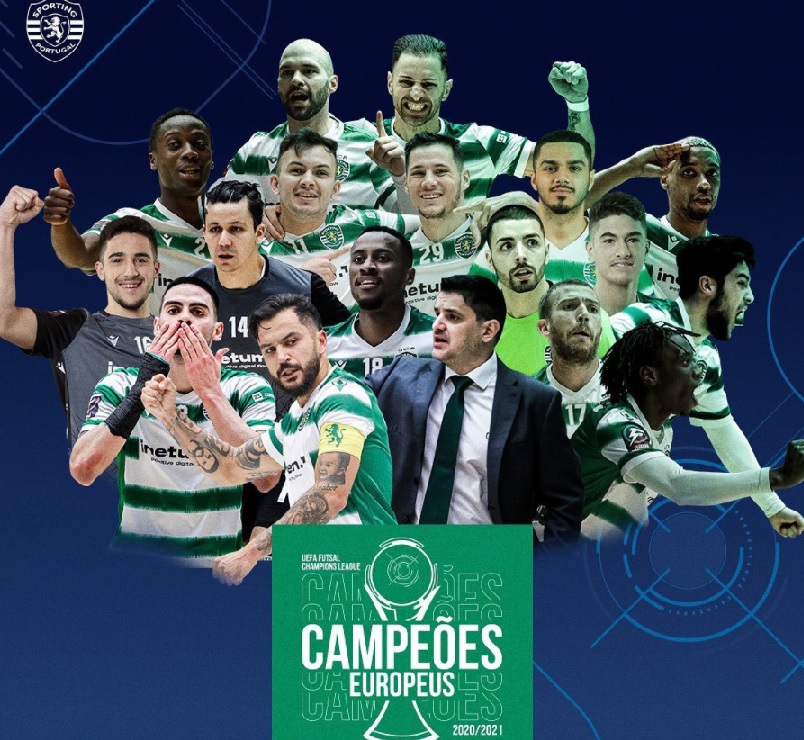 Sporting CP made it two UEFA Futsal Champions League titles in three years after overturning a 2-0 half-time deficit to dethrone Barça in Zadar.
Two early goals had helped Barça in October's delayed 2020 final against Murcia FS at their Palau Blaugrana; today in Zadar they were ahead within 51 seconds. Marcênio, who scored for Ugra Yugorsk in their 2016 final win, intercepted a Sporting pass, advanced and struck past Guitta for the fastest goal in any of this competition's 20 finals. Esquerdinha hit the post twice but Barça went in at half-time 2-0 up for the second final running as Daniel Shiraishi set Ximbinha clear to strike.
Six minutes into the second half two Sporting academy products combined to pull one back as Tomás Paço, 20, played across for the 19-year-old Zicky Té, inspirational in the second-half comeback, to control and roll the ball in. Just 91 seconds later it was 2-2, Pany Varela's kick-in headed home by Erick.
Sporting kept pushing and João Matos, in his record-equalling 15th finals appearance, tapped in after Taynan's free-kick squeezed through the legs of Didac Plana; the comeback had taken less then five minutes. Just under ten minutes remained for Barça but as they pushed, Erick hit the post with the holders' goal unguarded and Pany Varela, previously a winner with Benfica in 2010, followed up.
Ferrao pounced to pull one back with three minutes left and headed just wide in the dying seconds before the Sporting celebrations began.
At the post press-conference Andreu said,
"In the first half we dominated everything and we did not concede but Sporting took a step forward. The first half was ours and the second theirs. I don't want to give them more applauds. It was more our poor performance/reaction than their merit, we must ask ourselves why we have not reacted to situations and resolved issues. "
"To lose three finals, you have to get to their first but the three have been different. The two that we lost to Inter were different and today has had nothing to do with the other two. It has little explanation for me. why we have stopped winning balls that we won in the first game . I hope it is not a trend.
"I would not say that they are disconnections. You have to assess who you have in front of you. It is difficult to dominate 40 minutes as we have done in the first 20. In the second they have created more solutions. I cannot say otherwise. Maybe we have lowered the intensity because emotionally the goals have hurt us."
"Now I feel bad because we have lost the Champions League final because of our poor performance rather than because of the rival's merit. I am disappointed and it will last as long as it has to last, but on Sunday we have a league game . We will focus on what we have left of the season. We will get back up, for sure."
Nuno Dias, Sporting coach: "I want to talk about the young players who were made in the Sporting academy and I want to thank all the coaches who were part of this process, a group of coaches I have worked with to make these players.
"I am very proud of being part of this group and once again I say this group of players are the real definition of the word 'team'. I have never worked with a group of players like this in my life. In five days we have beaten the Russian champions [KPRF], the Spanish champions [Inter FS] and now the European champions [Barça]."
João Matos, Sporting captain: "It's difficult to put into words what we are feeling. An amazing achievement for us based on commitment and togetherness against a great team like Barça. We were 2-0 down at haf-time and we came back to win. I'm proud to be part of this squad."
You can read more articles about domestic futsal by going to the top navigation bar or click here
If you like this article and would like to keep updated on Futsal news, developments, etc then you can now follow Futsal Focus via Google News by following our page which will send you an alert as soon as we publish an article so please click here and follow us on Google.
You can also keep updated on Futsal news, developments, etc then please submit your email below in the Subscribe to Futsal Focus option.
Follow Futsal Focus by clicking on Facebook, Twitter, or Instagram or on the social media buttons on the website.