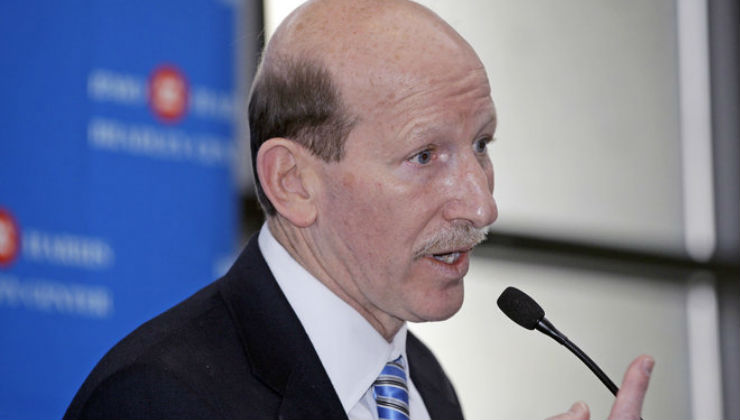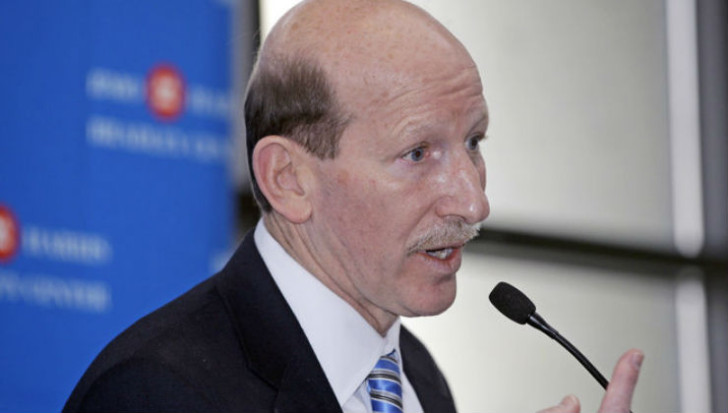 Estimated reading time:9 minutes, 17 seconds
Keith Tozer has spent the lion's share of his professional career coaching indoor soccer teams. As the longtime coach of the Milwaukee Wave of the MISL and of the U.S. national futsal team, Tozer has amassed more than 700 wins. He was the obvious choice as the first commissioner of the Professional Futsal League
Keith Tozer has spent the lion's share of his professional career coaching indoor soccer teams. As the longtime coach of the Milwaukee Wave of the MISL and of the U.S. national futsal team, Tozer has amassed more than 700 wins. He was the obvious choice as the first commissioner of the Professional Futsal League, which will launch league play in 2018 after hosting a series of exhibitions next year in the five-a-side game that promotes close ball skills. The league expects to have teams in Dallas, New York (2), Los Angeles, Chicago, Seattle, Boston, Miami, and others with some backed by clubs from Europe and South America, and some run by owners of NBA teams, like Mark Cuban, the owner of the Dallas Mavericks. Tozer spoke recently with Jack Bell of NASL.com.
Bell: How did you end up as commissioner of the Professional Futsal League?
Tozer: I got a call over a year and half ago from Donnie Nelson, the president and general manager of the Dallas Mavericks. They were thinking about buying an indoor team, and he said they would make me president, coach, and part-owner. I had never met him before and told him that I was still under contract with Milwaukee. I asked him if he had heard of futsal, and he said no. I said that path to futsal would be huge for the game, that [Cristiano] Ronaldo and [Lionel] Messi grew up playing futsal. I told him about the FIFA competitions and how rapidly it was growing around the world.
He said he didn't know anything about the game. I mentioned that the U.S. national team was playing France in two games during the World Cup in Brazil. He sent his daughter (Christie) to see the games, and she went back home and raved about it. The next thing I know I'm down in Dallas. He brought in Michael Hitchcock [a longtime soccer executive] and Brian Dick [the chief executive, president and founder of Quest Resource Holding]. We got together and the Professional Futsal League was born.
Bell: Is the game getting more popular in the U.S.?
Tozer: When I started indoors in 1978 it was the first draft. Sure, I remember playing in Nassau Coliseum, but there were no training centers, we trained on concrete. When the MISL started it really was upside down mortgage – there were all these pro teams but no grassroots. After the MISL, there are now thousands of indoor centers across North America.
A huge number of people are now playing futsal. There are adult leagues, identification camps, cities turning tennis courts into futsal courts. There's a huge grassroots program being developed. Now you have the Professional Futsal League because of that growth, and in turn the league will help the sport grow.
Bell: From reports so far, it appears that mostly clubs from Europe and South America will be starting teams and sending players. Are Americans involved?
Tozer: We have two years, we'll start in 2018, and we'll be responsible for identifying American players. We have camps in Dallas and last August in Orlando. We not only found players for our national team, but we also found players for the Mexican national team. And we'll continue to do those things as a Professional Futsal League.
I see it being similar to the Spanish league. When they started a pro league in Spain they had a lot of great outdoor players, but they also brought in foreign coaches to help teach the nuances of the game. At the start, a big part of the league was foreign-based, now 95 percent of the players are based in Spain. I can see the same thing happening in North America. Some of the best players will be here and coaches will help develop and coach American players over the next 10 years.
Bell: For the uninitiated, what do you believe are the benefits of futsal?
Tozer: There are three main ones. The physicality of a player on a small field – you can call it a court or a small-sided game – when you have a game on a smaller court you physically start developing speed, quickness, flexibility, and agility. If someone put up on a split screen of  Messi and Stephen Curry you'd see huge similarities. Messi learned to play on small courts. The tactical application to it is that you must think faster and think ahead because of the smallness of the court. We are expanding a player's knowledge of game at a quicker pace and at a younger age.
On a smaller court players are getting hundreds of more touches a week. In Brazil, young kids have grown up playing futsal all still play outdoors. It's just another teaching tool. Players are under pressure all the time.
Bell: It seems like futsal is under the radar in the U.S.. Would you agree?
Tozer: Futsal had been under the radar for some time however just in the past three to five years the game has really exploded in many areas. I have experienced this first hand travelling all over the United States. Youth and adult futsal leagues are being created across the U.S. as well as futsal academies, coaching education, regional, national, and international tournaments. U.S. Soccer recently added futsal for their Academy Programs during the transitional months of November-February and Sporting KC utilizes futsal training within their youth academies. Indy Eleven of the NASL did a huge international futsal tournament recently.
Bell: Are there any U.S.-based professional teams involved in the Professional Futsal League yet?
Tozer: I don't run those leagues. The Commissioner of the NASL [Bill Peterson] has done a terrific job of growing that league. MLS is growing, USL is growing. I think those leagues are just getting to where they can breath. Do they want to go into futsal as well? I can't answer that.
Bell: You mentioned the recent event in Indianapolis. Where does something like that fit into the overall scheme of things?
Tozer: It trickles down, yeah. Any time you're playing with a round ball it helps everybody. I would imagine other clubs will ask Indy what they did. How, maybe, should we do it? Tournaments are popping up everywhere. The Professional Futsal League will be able to pull from that by saying to players that you have a different path to being a professional. One of the things that I hope I leave behind is that I would love to see the U.S. national futsal team become a world champion. [Tozer began coaching the U.S. national futsal team in 1996 – his best finish with the team was seventh in 2004 – and still leads the team today. This year's tournament will be played in Colombia in September, with regional qualifying in Costa Rica in May.] I've been coaching the national team for 20 years and that's always been the goal. But it's hard to compete against the top powers when you don't have a domestic professional league. I also want to see our outdoor program win a championship. We all want to see sold-out stadiums. I'm hoping that through the game of futsal and all other tools available to us we'll start developing that unique player, maybe even an American Messi.
Bell: I can't let that Messi reference pass, but only in the sense that there have been reports that Barcelona will back a team in the New York area. Is that your understanding?
Tozer: Barcelona had a representative at the meeting [in the Dallas area]. New York City is an area that's very important area for all sports. To have a club with that kind of branding is important for the growth of the league and the sport.
Bell: With NBA owners involved, the obvious next question is would the league play its games in NBA arenas?
Tozer: That's down to individual owners and where they will be comfortable playing. Some NBA owners, like LA, will find a smaller arena. It's for individual teams to figure out what is the best venue for them. We have time to figure this out and that's part of the reason we just didn't jump in and say let's start tomorrow.
We need to do something similar to the NASL, which I give kudos to for having taken time and built it slowly. It's what we need to do here. As far as where the teams are going to be playing, we're looking at options.
Bell: You plan to launch league play in 2018. Have you decided on when you're going to play? Winter? Summer? Fall?
Tozer: The game of futsal has been tagged as a winter sport. In the rest of world it's played all year, on surfaces of wood, tile, concrete. Our next meeting is in August and we will discuss what months might work best. But just because you pick a certain time of year doesn't mean you have to be dormant at other times. You can do tournaments, for example if you have a spring-fall season then during winter there would be other competitions. If we play during the winter, then during the summer we could do something also. We're not just going to open for five months and that will be it.
Bell: How big do you think the league can be? Will it be confined to the U.S.? And how important was it when Mark Cuban came aboard?
Tozer: We could have 30 to start, though, I wouldn't necessarily want to start that big. I would say probably 16, though, we could go a few more, that's still to be seen. There's been interest from north and south of the border. The great thing is we knew this could be big. When Mark Cuban  said he'd like to be part of it, it was like a stamp of approval. What does he bring? Mark Cuban has been considered one of the top NBA owners as well as a very successful entrepreneur in many different business ventures. His wealth of knowledge, experience, and commitment to succeed will be a driving force behind the Professional Futsal League.
If you like the information provided, you can read more articles about Global Futsal by going to the top bar navigation or click here
If you like this article and would like to keep updated on Futsal news, developments etc then please submit your email below in the Newsletter section or by clicking on the Subscribe to Futsal Focus option on the header.
Follow Futsal Focus by clicking on Facebook, Twitter or Instagram or on the social media buttons on the right sidebar.