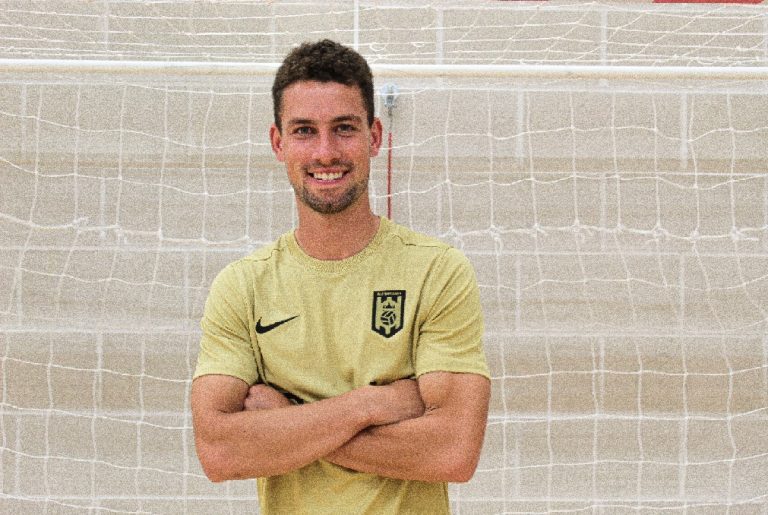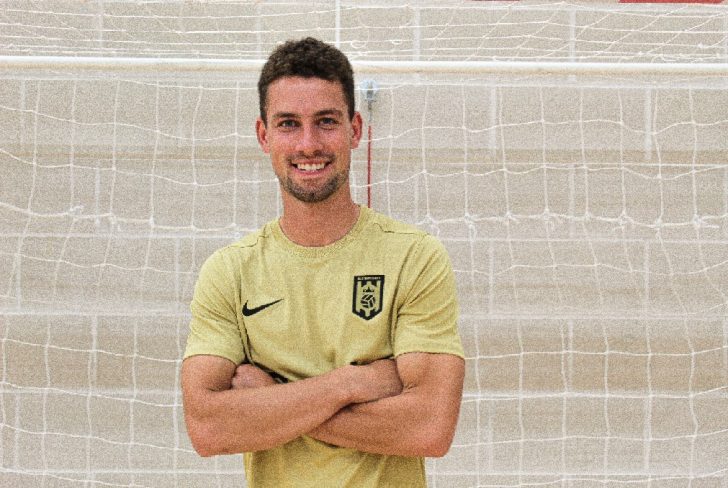 Estimated reading time:9 minutes, 37 seconds
Britain's top Futsal club to join forces with North London Charity Bloomsbury Football.
Finalists and potential National Futsal Series Champions, ProFutsal London, will become an entity of the North London charity providing the best football experience for young players in the capital; Bloomsbury Football Foundation.
The Charity uses the power of football to improve the lives of young people, offering sustainable programmes that support active lifestyles, promote positive impacts and pursue full potentials, all powered by their visions of social cohesion, equality of opportunity and sporting excellence. Through holiday camps, school sessions, open sessions, foundation sessions, a 'Bears' programme (eighteenmonths to six year-olds), a girls programme, a pan-disability programme, and their own academy, Bloomsbury Football Foundation ensures every child has the opportunity to play football irrespective of their ability to pay. And now, Futsal too, as ProFutsal London will join the Charity's umbrella to become Bloomsbury Futsal, an add-on and Futsal specific sector to Bloomsbury Football.
ProFutsal London began six years ago and was founded by former Arsenal Academy player and Aberdeen professional, Jon Kurrant, who despite his talent, didn't enjoy the sport. He's been part of the Futsal format for eleven years now after being introduced to it during his time at University.
"After Loughborough, I was coaching grassroots. Many concepts of what I was coaching were Futsal components. A lot of parents and players really enjoyed it but said it felt different to what they were normally being taught. I was asked to set up a Futsal session, and it blew up within a year, we started with an U12s team and then had a full pathway of U10s to U16s very quickly".
ProFutsal's current set-up encompasses U6s to U16s and a highly elite adult pathway. Their U18s Development play at the second highest level of Futsal in England: Tier Two of the National Futsal Series. From next season, the U18s Development side will be separated into a Development team: comprising peripheral First Team players, developmental players and impressive Academy graduates, and an U18s team of Academy graduates in need of experience. The First Team, which has seen seven of their players including Kurrant, capped by the National side, has only been running the courts for four years but play in Tier One of the National Futsal Series and are one of two mainstay teams competing for the title over the last years. Their absurd quality, despite their infancy, is testament to the First Team manager Juan Tapia-Owens, according to Kurrant.
"He is excellent, and could easily be a professional coach abroad. We're quite lucky in that respect because that's what's catapulted us the last couple years and is what makes us compete at the top level. It's gotten to the point where ProFutsal London is huge and is ready for better and bigger infrastructure, and Bloomsbury can support that and deliver our objectives, to expose Futsal on a much bigger scale in London".
The structural foundations of the organisation ProFutsal are set to benefit from is one that Kurrant describes as "one of the biggest grassroot infrastructures". The reliability, quality, and expertise of Bloomsbury's extensive task force of full-time and sessional staff already working to provide the plethora of programmes that they do, will be for Kurrant the best support Futsal can ask for driving the sport.
"Our CPD (continued professional development) and knowledge of Futsal in England is very strong. Now it's about rolling that out. It's about getting more sessions and exposing the game, that's definitely what Bloomsbury can provide. Being able to get more coaches in, interested and involved is a massive plus. Having HR and a core to build from, will allow us to really concentrate on the court a lot more and build those sessions, rather than having to deal with venue finding and the administrative side. Bloomsbury alleviates that".  But maybe the most impressive for Kurrant, and simultaneously most important component of Bloomsbury's infrastructure, especially for wanting to lift the level of provision of the sport of Futsal in the capital, is how the Charity operates.
"The model that Bloomsbury has, there's not barriers to people playing. There's a fixed rate for people that can afford it, but if you can't afford it, there's 50%, 75%, or full bursaries. That means we're not leaving out players that could really benefit from Futsal and be exposed to something quite exciting in England. People that don't make it in their football or don't have the skillset to make it at the elite Academy level, have a massive opportunity to do so now with us in Futsal".
The nature of Futsal is what makes it so strong as a development tool for football, but also as a format in it its own right as a game to be played at the higher level. "We want that to be just as much of a focus" stated Kurrant.
It serves as outlet for so many who may not favour the physicality of football due to being victim to how everyone's biological age versus their chronological age differs. Instead, the format of Futsal, because of the frequency of having the ball, quickens and improves decision making; where football may only have dwelled too heavily and unsavourily on physicality, something Kurrant wholly believes in.
"I played at a decent level of football, and I didn't really enjoy it, because you don't touch the ball as much. I was a centre midfielder, so I wanted the ball all the time. The Futsal format allows you to be engaged with the game a lot more, especially goalkeepers who are as much an attacking influence as a defending one. You're going to develop as a player, because you're going to get the ball a lot more, and make more mistakes, and then learn from them and do the right things and understand why you're doing them right".
Impacting over 3000 beneficiaries, Bloomsbury is an organisation that uses sport as a vehicle in contributing to a collaborative and more cohesive society, educating, engaging, steering children away from anti-social behaviour and altogether developing children personally, through promoting soft skills. Now the tool of Futsal, whether it be used for football or personal development, is due to be offered to so many future players.
"I just know how much it's going to grow. Not just the name of Bloomsbury or for Pro becoming a part of that name and growing, but Futsal doesn't get the exposure it deserves. It's a great game, I want to get it out to more kids and more adults. And I think we can do that, pushing on that infrastructure: there's a platform to springboard from. I think we'll be competing at the top for a long time. The biggest reason is because of the sustainability Bloomsbury will provide for the youth and adult players playing at highest level. Making sure that provision is at the highest standard
possible in England, I think we'll achieve that", stated Kurrant.
For that reason alone, the amalgamation is extremely exciting, but for Bloomsbury's CEO and Founder Charlie Hyman, it's particularly special for another reason. Hyman has been involved, like Kurrant, with Futsal for a number of years and himself is a ProFutsal London player too, and firsthand has experienced the value of the sport. It means the already familiar tried and tested relationship of Kurrant, Tapia-Owens and Hyman now suddenly becomes prolific on an entirely new level.
Hyman, speaking on the announcement, exclaimed that "Jon and Juan who currently run and manage Pro Futsal are incredible and have amazing knowledge and expertise in coaching Futsal, and we feel that Bloomsbury as an organisation have the infrastructure to support them. Supporting Futsal in growing an incredible programme, providing a better service, increasing the awareness of the sport, and elevating the sport of Futsal which is still a niche sport in this country. Building both participation elements but also the elite pathways for young players to progress through into Youth teams, Development teams and First Team – both for boys, girls, men, and women".
The partnership is part of a wider ambition to not only propel the sport of Futsal into the household name it's potential deserves, but for, what will now be Bloomsbury Futsal, to double its weekly participants of two-hundred in eighteen months, to build an equally elite women's set-up both at Academy and First Team level, and to allow both First Teams within three to five years to be paid for their performances on the court.
"We are also looking forward to building our partnership with the University of Hertfordshire in delivering their futsal programme. Bryn Clark, UoH Deputy Director of Sport, is clearly as passionate as we are about the growth of Futsal and look forward to continuing this relationship going forward.
The new structure will allow for a full pathway from youth to adults whilst allowing an incredible opportunity to study a degree alongside playing in the BUCS Premier as well as opportunities to play for Bloomsbury in the National Futsal Series", expressed Juan Tapia-Owens. From August, the ProFutsal Academy will run as Bloomsbury Futsal. The first team will play their final match as Pro Futsal London live on BT Sport in the National Futsal Series final on Sunday 27th June, meaning the first team could sign off their tenure as ProFutsal London Champions of England, and enter life as Bloomsbury Futsal, a Champions League team.
ABOUT BLOOMSBURY FOOTBALL – Impacting over 3000 benficiaries, Bloomsbury Football runs a diverse range of football programmes in Central London for children of all abilities, aged 3-15. Our mission is to ensure that all young people have the opportunity to play football, reagrdless of their ability to play. Our programmes aim to promote physical activity, mental stability, and soft-skills such as confidence, teamwork, and integrity. Programmes are available to all children, notwithstanding their financial circumstances, with over 60% receiving some form of financial assistance to access our offerings. For more information visit: https://bloomsburyfootball.com/ and follow @bloomsburyftbll on Twitter and @bloomsburyfootball elsewhere.
Futsal Focus supports the Donate4Dáithí campaign
To follow the Donate4Dáithí campaign, you can visit their website here: www.donate4daithi.org  or on Facebook at: https://www.facebook.com/Donate4Daithi you can also donate money to their campaign at: https://www.justgiving.com/crowdfunding/donate4daithi
You can learn more about the Donate4Dáithí campaign by going to our article here
To learn more about organ donation or to sign up, you can visit https://www.organdonation.nhs.uk/ and to sign up: https://www.organdonation.nhs.uk/register-your-decision/donate/
You can read more articles about domestic futsal by going to the top navigation bar or click here
If you like this article and would like to keep updated on Futsal news, developments, etc then you can now follow Futsal Focus via Google News by following our page which will send you an alert as soon as we publish an article so please click here and follow us on Google.
You can also keep updated on Futsal news, developments, etc then please submit your email below in the Subscribe to Futsal Focus option.
Follow Futsal Focus by clicking on Facebook, Twitter, or Instagram or on the social media buttons on the website.