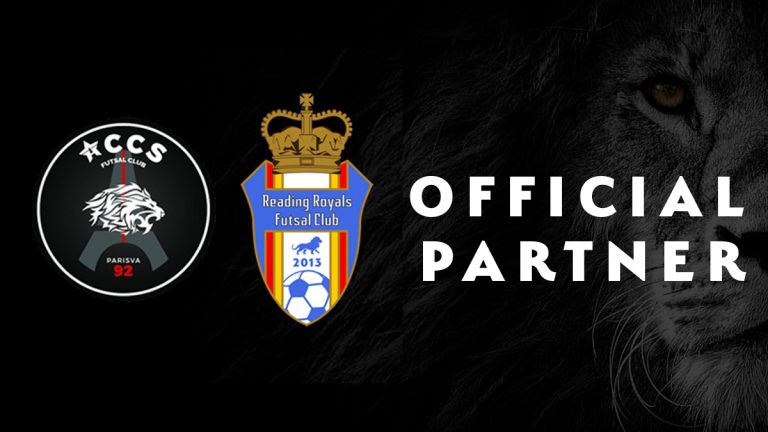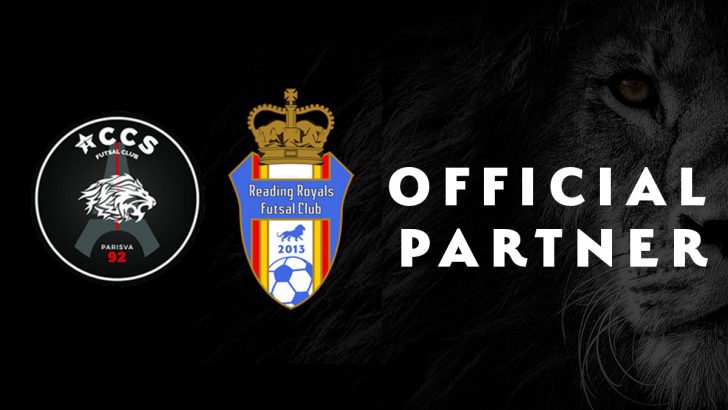 Estimated reading time:2 minutes, 45 seconds
READING Royals Futsal club has announced a partnership with prominent French club ACCS Futsal.
Since forming in 2013, Reading Royals Futsal Club has established itself as a model club in the development of English futsal.
This announcement comes at an exciting time for both clubs, with Reading Royals men's and women's teams having both won their prospective leagues, and ACCS (ACCS Futsal Club Paris VA 92) signing arguably the world's best-known futsal player, Ricardinho, for their assault on Division 1 next season
With teams competing at various age groups, starting at U8 all the way to adult first team, Reading Royals Futsal club has formed a successful player pathway, as seen through their league championship win last season, with numerous first team players coming through the ranks.
Fernando Silva, the chairman of Reading Royals, said: "We are aware of the steps ACCS has taken over the years to build their club and the sport in general.
"Having spoken with their head of International Projects in great length, we were honoured in being recognised as a partner to help grow futsal.
"This partnership will mean the world for our club to be associated with ACCS, and we hope to see our players and coaches benefit greatly from developing our links with a professional team.
"We are excited to see how this partnership will develop."
The partnership agreement will pave the way for Reading Royals to become a leader in English futsal, with the club benefiting from coaching collaborations, training, and support from the well-established French club.
ACCS President, Sami Sellami, described the importance of the partnership: "Futsal has been changing for quite a while, and it has become imperative that clubs adapt quickly.
"Only within the past year has ACCS decided to take a lead in the futsal world and show that clubs from emerging futsal countries like France and England can compete at the highest level.
"We are very excited in choosing Reading Royals as our first Global partner, and hope to help boost the development of futsal internationally and in our respective countries.
"The Reading Royals team shares our vision and goal, and we look forward to working with them."
The partnership will provide a number of advantages for both clubs, and will be branched out to Academy, Women's and Men's teams, with the sharing of experience and knowledge amongst many of the benefits.
Futsal enthusiasts will also be excited to hear that the new partnership will see Reading Royals take on ACCS in an annual Gala match – which should prove to be a fantastic showcase of the talent at both clubs. Not only that, but the partnership looks set to branch out to the academy and women's sides in the future, meaning that there will be even more opportunities for young players and women to get involved with the game at a competitive level.
If you like the information provided, you can read more articles about domestic futsal by going to the top navigation bar or click here
If you like this article and would like to keep updated on Futsal news, developments, etc then please submit your email below in the Subscribe to Futsal Focus option.
Follow Futsal Focus by clicking on Facebook, Twitter, or Instagram or on the social media buttons on the website.