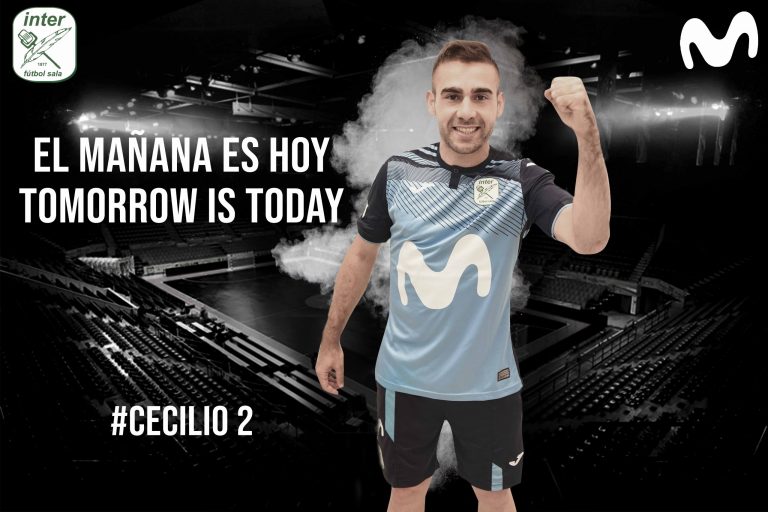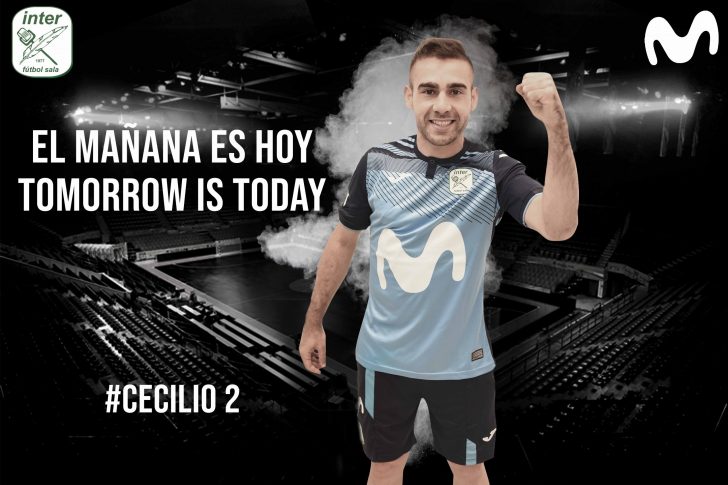 Estimated reading time:4 minutes, 42 seconds
Movistar Inter finished the season with the LNFS title delivered by a team who have dominated Spanish Futsal since the 2013-14 season and it was the club's fourteenth League title out of thirty-one title seasons since 1989, this team is a generation of players who had once again taken the club to the top. The team was led in the early years by Jesús Velasco then by Tino Pérez. Two teams that have written some of the brightest pages of the club's history domestically and in Europe. In fact, 11 of the 14 league titles won by the club are divided between the two teams of these managers.
In 2013 with the arrival of the magician Ricardinho, the club would go on to win five leagues in a row and two UEFA Futsal Cups aka UEFA Futsal Champions League consecutively. This team secured 15 titles spread over six Leagues, three Spanish Cups, three Super Cups, one Copa del Rey and two European Cups. With the common denominator of Luis Amado, this team made up of Ricardinho, Ortiz, Borja, Pola, Jesús Herrero, Gadeia, Rafael Rato, Humberto, and company, has left a legacy difficult to replicate. However, the club must go and the recruiting has started. Despite this success, however, Ricardinho whose individual successes include:
Best Player of the World: 2010, 2014, 2015, 2016, 2017, 2018
Liga Portuguesa Best Player: 2006–07
Liga Portuguesa Top scorer: 2006–07 (49 goals)
Liga Portuguesa Best Young Player: 2002–03
F. League Best Player: 2010–11
Primera División de Futsal Best Player: 2013–14, 2014–15
Copa de España Best Player: 2014
UEFA Futsal Championship Best Player: 2007, 2018
UEFA Futsal Championship Top Scorer: 2016 (6 goals, shared), 2018 (7 goals)
FIFA Futsal World Cup Golden Shoe: 2016
FIFA Futsal World Cup Bronze Ball: 2012
Is not leaving the club that he dedicated so many years to in the way that he would have liked. Ricardinho farewell to Spanish futsal has been bitter after seven incredible years at Movistar Inter in which he has won five 'Ballons d'Or' and the unanimous praise of critics and fans. His departure from Inter I was confirmed on January 6, when he announced that he would play next season at ACCS Paris, the same destination of the club's Captain Carlos Ortiz, although the consequences have been quite different for either player. The break in the competition did not help Movistar Inter to have their star player in his final phase. When the league was suspended Ricardinho relationship with Inter became murky in the media. Before the play-off, the Portuguese star asked Inter not to take part in the final phase, a decision made to avoid injury before arriving in Paris. Inter's season began again with the play-offs but Ricardinho, though included in the squad for every game did not play a single minute of his farewell as an interista.
Speaking to Futsal Talks program's Journalist Rui. da Cruz, Ricardiho said, "I did not feel isolated and my colleagues were always with me. The only time I was alone was in the stands. In training, I did my job as always. I was always a professional. It is a sad ending. It was a very beautiful marriage where I fulfilled many dreams, including that of being the best player in the world, but there was a divorce," he said before explaining that he wanted to "rescind my contract because I thought it was the best for both parties. I'm not leaving as I wanted but not through the back door. "
Carlos Ortiz speaking with Marca.com stated that "Ricardinho does not deserve all the sticks they are giving him." When discussing Ricardinho's goodbye Ortiz was sincere: "He does not deserve all the negativity. Together with Velasco they changed the history of the club in recent years, they have been the two that have brought us a lot of La Liga titles. Many people will not be happy with what he has done in this playoff, but for us he is still the best player in the world. We were clear about our position. We have been united, we have normalized the situation and we have played as we could. For me, it will be a privilege to continue being a partner of Ricardinho, the best player in the world ", said Ortiz.
Now, with many stars on their way out, Movistar Inter has to rebuild and they made the official presentation of their first signing for the 2020/21 season with Cecilio Morales, from Levante. The 28-year-old winger has proven to be one of the best players at the national level and at his presentation to the meeting, the player declared that joining Movistar "means playing in the best team in history." The player has signed for three seasons and will wear the number 2 on his back. "It has been a great reception, we have visited the Club Museum, with all the trophies on display and I think they speak for themselves," he said in statements forwarded by his new team. "For me, playing at Movistar Inter means playing in the best team in history and that is already a big word. I am going to bring all the desire and a lot of ambition to my new team. Now is the time to enjoy and win titles," Cecilio told Marca.com.
Main picture from Movistar Inter website
If you like the information provided, you can read more articles about domestic futsal by going to the top navigation bar or click here
If you like this article and would like to keep updated on Futsal news, developments, etc then please submit your email below in the Subscribe to Futsal Focus option.
Follow Futsal Focus by clicking on Facebook, Twitter, or Instagram or on the social media buttons on the website.