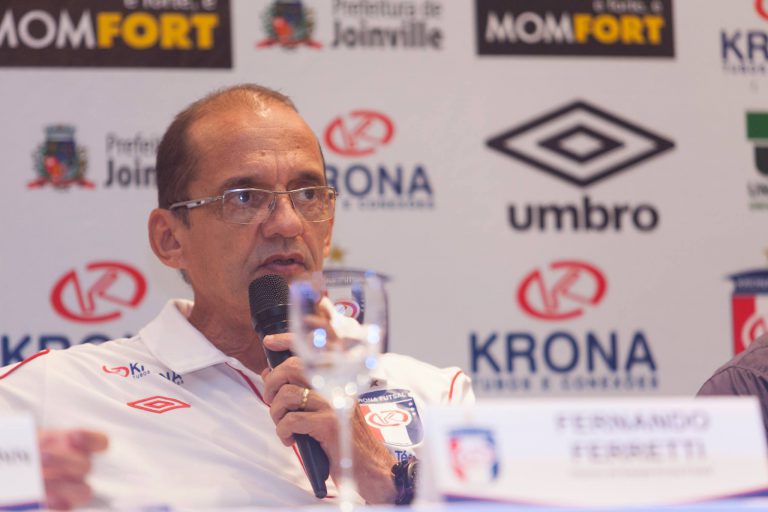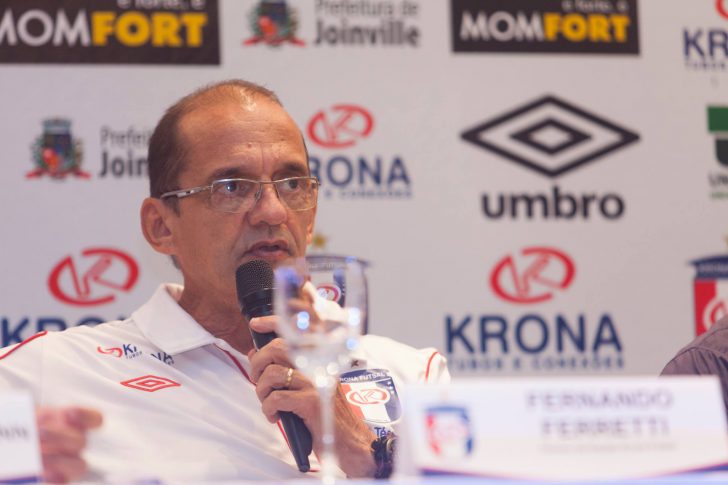 Estimated reading time:4 minutes, 38 seconds
Fernando Ferretti a renowned Brazilian futsal coach who was considered one of the best coaches in the world, passed away at the age of 69.
Ferretti, as he was affectionately known, passed away on Wednesday morning in Joinville, Santa Catarina. Futsal Paulista Official published that Ferretti was diagnosed with COVID-19 last year, and despite overcoming the initial symptoms of the illness, unfortunately, his kidneys did not fully recover to a functional capacity. He fought bravely for his health but had been hospitalized in Joinville for a few weeks prior to his passing. His wake was held at Capela Mortuária Borba Gato, in Joinville.
The news of his passing has been met with sorrow around the world and by the Brazilian Futsal Confederation (CBFS), various clubs, and athletes that he mentored. Falcão, widely regarded as the greatest figure in the sport's history, referred to Ferretti as his "Father in the Sport."
"I owe you everything, 80% of my career together, and how important you were, you have no idea how much. Go rest now, warrior, your legacy will be eternal. You were the greatest global reference in this sport. Eternal gratitude teacher, rest easy, I love you" the star expressed.
View this post on Instagram
Brazil National Team Head Coach Marquinhos Xavier shared, "You're taking a piece of me, I will love you forever. Thank you for having had the privilege to be by your side, always, through good and bad. Rest on my master!!"
Ricardo Sobral aka Cacau, former head coach of Kairat Almaty and Napoli, and now head coach of Iraq National Futsal team posted: "Today, Futsal is mourning, we lost one of the greatest futsal coaches in the world. Rest in peace, and thank you for all the teachings. I had the honour of being one of your athletes in Votorantim, and Malwee de Santa Catarina and also in the Catarinense futsal team."
Jaraguá also paid homage to Ferretti:
"Greatest futsal coach of all time, Ferretti commanded Aurinegro from 2001 to 2010, and from 2018 to 2019, and became an idol by leading the club to the main titles in its history. Among them were four National Leagues, six Libertadores of America, six Brazil Cups, four Superligas, and seven Catarinense Championships. In addition to other trophies at the national and state level. Jaraguá Futsal pays condolences to family and friends. Any tribute is small compared to the greatness of Fernando Ferretti, our eternal teacher!"
Ferretti holds the record for the most titles in the National Futsal League. As a five-time champion, he clinched the trophy four times with Jaraguá do Sul and once with Santos. He also holds the record for the most victories in the Brazil Cup, with 11 triumphs, and 6 Libertadores Titles.
Additionally, Ferretti managed teams like Joinville where he trained stars like Falcão, Lenísio, and Chico, idols of the club from Santa Catarina. And Corinthians, where he built the foundation for the national championship-winning squad in 2016. In women's futsal, he was the technical coordinator of Leoas da Serra, from Lages. He also served as the coach of the Brazilian national team in the 2004 World Cup, leading them to a third-place finish with a penalty shootout defeat to eventual champions Spain in the semi-finals.
The accomplished coach had recently been working as the coordinator of the National School of Futsal Trainers (ENTF), an institution affiliated with the futsal confederation and endorsed by the Brazilian Football Confederation (CBF). The CBFS announced a five-day mourning period. "His dedication, knowledge, and passion for futsal were instrumental in the development and success of the Brazilian team, as well as the overall advancement of futsal," stated the official statement released by the confederation.
"His tireless coaching efforts and commitment to technical excellence have left an indelible mark on the sport's history. His leadership has inspired generations of athletes and coaches, contributing to the growth and popularization of futsal," stated CBFS.
Here is a clip of Ferretti, he is discussing what a good defense is with his players. In the original post by Grêmio Esportivo MNR 5 years ago, comments posted by viewers were 'A legend among futsal coaches in Brazil, Master Ferretti!' one viewer asked who he was and another responded, 'A futsal legend, Ferretti'.
Author of article
Stephen McGettigan was born in the Republic of Ireland but grew up in Belfast. He is the founder of Futsal Focus, a Football Industries MBA graduate from the University of Liverpool Management School, and he has worked in the Football and Futsal industries for 15 years.
Organ Donation
Futsal Focus is a supporter of Dáithí Mac Gabhann and his family's campaign to raise awareness of Organ Donation. We encourage our readers to learn more about Organ Donation: https://www.organdonation.nhs.uk/
Futsal Focus
You can read more articles about international futsal by going to the top navigation bar or by clicking here
If you like this article and would like to keep updated on Futsal news, developments, etc then you can now follow Futsal Focus via Google News by following our page which will send you an alert as soon as we publish an article so please click here and follow us on Google.
You can also keep updated on Futsal news, developments, etc then please submit your email below in the Subscribe to Futsal Focus option.