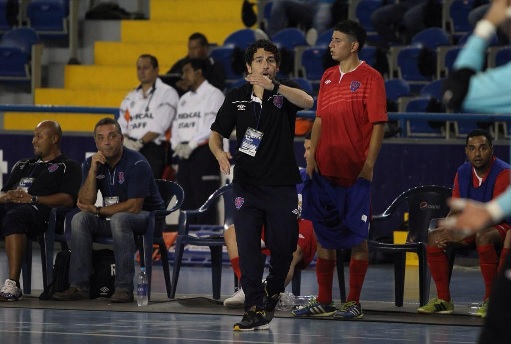 Estimated reading time:3 minutes, 35 seconds
Roy Blanche has agreed to join the Saudi Arabia National Futsal team coaching staff. If you don't know who Roy is then here is some information for you:
Roy Blanche has been an iconic figure for Canadian Futsal, he stands as Canada's most capped FUTSAL player with 10 years of professional playing experience at the National & Club level. He extended his playing experience overseas in Peru, Venezuela, USA, Qatar, Brazil, Uruguay, Colombia, Guatemala, Costa Rica, and Argentina by having played against world-class futsal players like Falcao, Andre, Lenisio, Simi, Thiago, Zuniga, and Pinilla. As a player, he was also coached by some of the top coaches in the field like Brazilians Rubinho Guerra Jr. and Tadeu Melo. Roy was the Canadian Men's National Futsal Team Goalkeeper for 5 years, from 2007 -2012, and has 17 caps for the senior team.
In Canada, he took his experience further by designing many futsal training programs for various clubs and academies in Ontario and has held futsal coaching seminars for the Ontario Soccer Association (OSA).  In 2011, Roy was the Technical Director of Brampton City United Futsal Academy.
His professional coaching career took off in 2013 when he was hired for the 2012/2013 season for Al-Arabi SC, Kuwait who compete in the Kuwait National Futsal League. He was assistant coach and goalkeeper coach for the 1st and U17 team that went on to win three medals in his first season.
In his 2nd season with Al-Arabi SC (2013/2014) as head coach for the U18 team and Assistant Coach for the 1st team where he received a silver medal in the Super Cup of the 1st division and a bronze medal with the U18 in the Kings Cup. Immediately after the season, Roy was offered a position with the Kuwait National Futsal Team as Goalkeeper Coach. They participated in a 15-day training camp in Murcia, Spain where they played many top clubs like El Pozo Murcia and Cartagena. Following the Spain camp, the team traveled to Vietnam for the 2014 AFC Futsal Championship, placing 4th in Asia.
Roy returned to Canada in June 2014, where he immediately started working with Futsal Club Toronto in preparation for the 2014 CONCACAF Futsal Championship. He led the 1st team to three championships the following season: 2014/2015 Peel Halton Premier Futsal League, 2015 Ontario Provincial Futsal Cup, 2015 Canadian National Futsal Championship and the 2015/2016 Peel Halton Premier Futsal League.
In 2017, the Dominican Football Federation (Fedofutbol) announced an ambitious project to promote futsal and beach soccer in the Dominican Republic.
The main objective of the plan was to create professional futsal and beach soccer leagues and for this to take place they made a strategic alliance with two renowned international coaches.
The announcement was made by the engineer himself Osiris Guzmán Delgado, president of Fedofutbol and as part of the press conference, he announced Head Coach Roy Blanche as the lead of the futsal and beach soccer project. The event took place at Fedofutbol; grounds of the Dominican Republic Futbol Federation. However, the Football Association and the project was put on hold due to the corruption allegations and the review of the Association's board and future.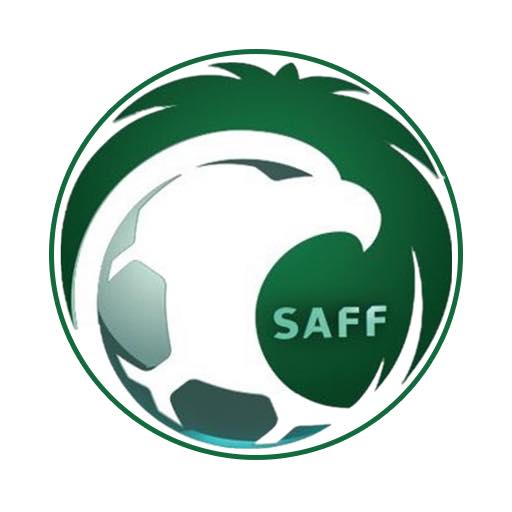 Roy's journey now takes him back to the Middle East to aid the development of the Saudi Arabia National Futsal team who are 74 in the Futsal world rankings. The nation has also been drawn in Group D of the 2020 AFC Futsal Championship with Asian Powerhouse Iran, Thailand and South Korea, a very tough group for any developing nation. Iran and Thailand will be favourites to progress so it will be interesting to see how two developing national Saudi Arabia and South Korea perform against one another. Saudi Arabia recently had a few international fixtures, a respectable loss was at the Futsal Week Tournament to Belgium, 3-5 who are 32 in the world rankings. Let see how they take the experiences they have had and use it to for their development.
If you like the information provided, you can read more articles about International futsal by going to the top navigation bar or click here
If you like this article and would like to keep updated on Futsal news, developments, etc then please submit your email below in the Subscribe to Futsal Focus option.
Follow Futsal Focus by clicking on Facebook, Twitter or Instagram or on the social media buttons on the website.