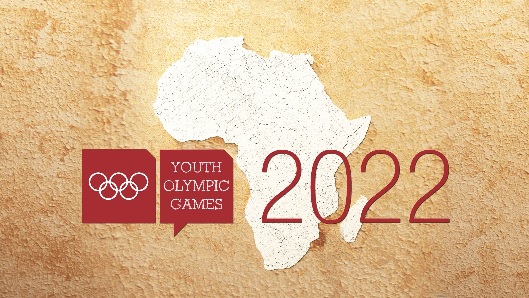 Estimated reading time:3 minutes, 21 seconds
The Men's and Women's Youth Olympic Futsal Tournaments Buenos Aires 2018 represented a historic landmark for the sport: not only was it the first time that futsal had been included in the Olympic programme, but it was also the first-ever FIFA women's futsal tournament.
Now, it has been confirmed that Futsal will remain as part of the Youth Olympics. Therefore, if no major Futsal event takes place between now and the next competition then the Youth Olympics will be a historic step for Futsal in Africa. The competition will take place in 2022  in Senegal's capital Dakar which was selected by the International Olympic Committee. You can watch a promotional video made by the Olympic Media below for the Youth Olympics in Senegal:
Hopefully, Futsal's addition to the Senegal competition will encourage the African nations yet to develop the sport to look at Futsal and start to invest in the sport's development ahead of the competition. Plus, there is no doubt the Senegal and African audience is going to love the Futsal tournament as part of the Youth Olympics. So it will be interesting to see how Futsal will benefit from its increased exposure on the continent.
After the last tournament FIFA's Grassroots and Youth Department, part of the FIFA Technical and Development Division drafted a Youth Futsal Development Report, sharing important points of analysis on Buenos Aires 2018.
"This report was written to identify key areas of development to be focused on for both genders within the 15 to 18 age category," FIFA Beach Soccer and Futsal Development Manager Brent Rahim told FIFA.com.
"More importantly, as this is a critical period in their technical, tactical, physical and psychological development, we used the opportunity to analyse these areas in competitive tournaments for this age group, and that analysis can now be used by our member associations for youth futsal development purposes."
Two highly regarded FIFA futsal instructors played a key role in the report: Spain's Javier Lozano and England's Graeme Dell were also part of the Technical Study Group (TSG) for the events in Buenos Aires.
"We believe it's very important to raise awareness among associations of the need to put in place futsal development plans for their youth categories of both sexes," Lozano, a two-time world champion as Spain coach and the current president of the country's national futsal league, told FIFA.com. Therefore, especially anyone from Senegal or other African nations who are reading this, you can download this report from Futsal Focus's research section which you can access from by clicking on here
"The report provides a real understanding of the needs and shortcomings of each association in terms of development. This data is key for FIFA to be able to work on programmes and materials that can assist the associations," continued Lozano, who advised Argentina on behalf of FIFA on the launch of its national league, whose successful first edition is now considered a model for other countries in the region to follow.
In the last competition, Brazil defeated Russia 4-1 to win the first-ever Men's Youth Olympic Futsal Tournament title, with the South Americans taking home the gold medal.
In the women's section, Portugal claimed the first-ever Women's Youth Olympic Futsal Tournament title following a 4-1 victory over Japan in the gold medal match at Buenos Aires 2018. Buoyed from their 2-0 defeat of the Japanese in their final Group D match on 13 October. Portugal took command of this gold medal match with a first-half hat-trick from Fifo.
You can watch the top ten goals from the 2018 Youth Olympic Futsal Tournament below:
If you like the information provided, you can read more articles about International futsal by going to the top navigation bar or click here
If you like this article and would like to keep updated on Futsal news, developments, etc then please submit your email below in the Subscribe to Futsal Focus option.
Follow Futsal Focus by clicking on Facebook, Twitter or Instagram or on the social media buttons on the website.