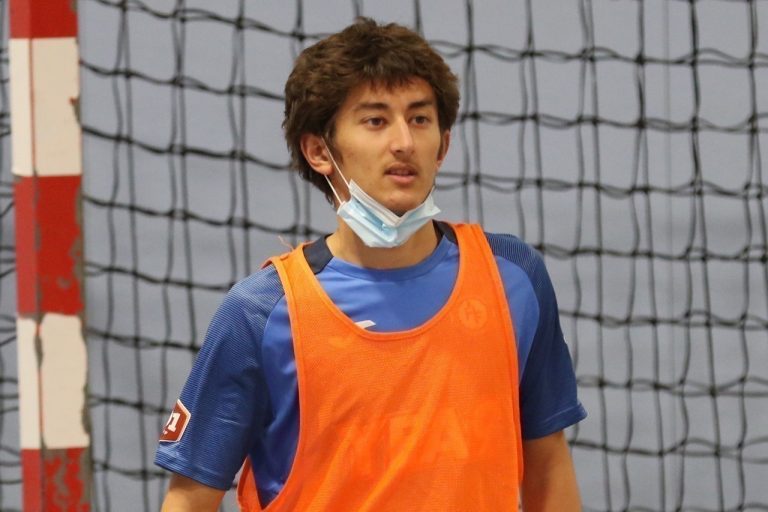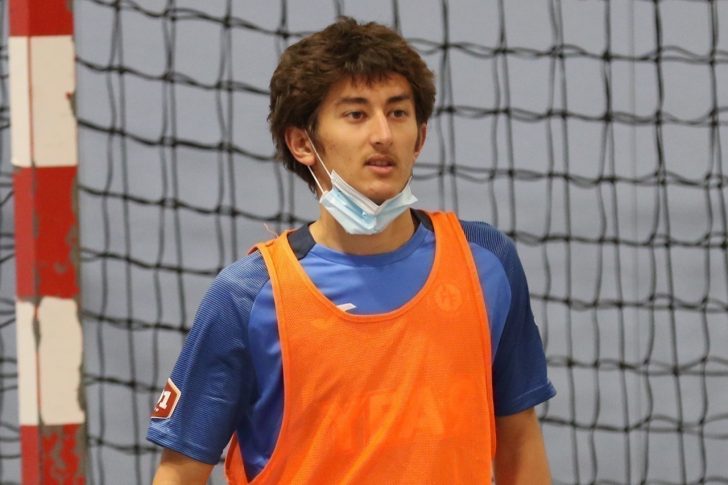 Estimated reading time:3 minutes, 38 seconds
Sofiane Alla, 18, has scored three goals in two games for the French U19 team. The young player for Hérouville is doing very well in the French top futsal division, D1.
Source: actu.fr
"He is a perfect example of the kind of child I would like to have. " Samir Alla could not make a more beautiful tribute to his nephew Sofiane, the son of his elder brother. Sofiane Alla is the latest edition of the large Alla family in Hérouville Futsal. He plays there alongside his uncles Nabil, Abdou, team captain Samir. The young man discovered the D1 after two seasons in the lower levels. On October 27 and 28, 2020, he also played two matches for the France U19 team in Bosnia-Herzegovina. He scored three goals in the two French victories.
"Sofiane is a mature, respectful, and humble boy. He never goes against a decision. And while he doesn't play much yet, he still has a smile and motivates us. He is living a period he deserves."  Samir Alla Uncle and captain of Sofiane Alla
Aged 18, Sofiane Alla started playing football in his town of Cresserons. An obvious talent at Stade Malherbe Caen allowed him to join the big regional club at the age of 7. He left as a teenager to join ASPTT Caen and was still a player there when he joined the first Pôle France futsal at the start of the 2018 school year.
Sofiane Alla has spent the last two years in Lyon. " It was a good experience. You get used to the change of scenery very quickly. The young man returned to Normandy. "I'm not going to complain," he smiles. I joined the university to study Math. I don't know yet what I want to do for a job, but I will continue in Maths and Applied Maths. However, there is no question of stopping futsal either.
Euro U19 objective
Coming from a football-loving family, Sofiane Alla simply swapped studs for flat soles, like his uncles. "Futsal interested me," he says. I find it more complete than football. The level of the game I was supposed to play in would have been lower than I what I play in futsal because my skill set is more suited to this game. In fact, the high school student joined the France U19 team at the end of 2019." Our goal is to qualify for Euro 2021. "
"An example from us"
With Hérouville, Sofiane Alla aims for maintenance … and playing time. Anyone who defines himself as "a side playmaker", and whose reading of the game is an important asset, however, has no illusions about a professional future. "Living futsal today in France is very complicated. Only one or two clubs pay their players. The student aspires above all to progress. "It is an example for us", assures Samir Alla. Who hopes that he will give birth to other vocations.
Covid-19
The French international sees sport as a way of "existing and breathing a little" in the midst of confinement and the Covid-19 crisis. "Sharing a little sport is a way of giving a little breath of fresh air to our families and to the people who follow us."
D1 French Futsal
Relatively unknown to many people in France a few years ago, but futsal is now gaining ground. "We are on a roll, we are getting recognized, it is starting to appear on TV. Futsal is a discipline that is in the process of being structured, gradually professionalized, and appreciated."
You can read more articles about domestic futsal by going to the top navigation bar or click here
If you like this article and would like to keep updated on Futsal news, developments, etc then you can now follow Futsal Focus via Google News by following our page which will send you an alert as soon as we publish an article so please click here and follow us on Google.
You can also keep updated on Futsal news, developments, etc then please submit your email below in the Subscribe to Futsal Focus option.
Follow Futsal Focus by clicking on Facebook, Twitter, or Instagram or on the social media buttons on the website.