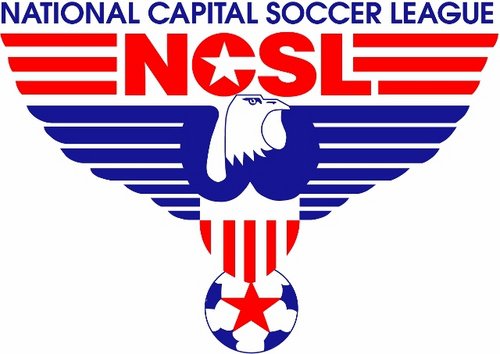 Estimated reading time:4 minutes, 16 seconds
The St. James today announced the launch of its new youth futsal league, in partnership with the National Capital Soccer League (NCSL), the leading youth soccer league serving the Greater Washington region. The new Futsal League offered by The St. James and NCSL will give thousands of youth players in NCSL member clubs a preferred opportunity to play futsal in one of the area's leading sports and entertainment destinations.
"We're absolutely thrilled to partner with NCSL," said Craig Dixon, co-founder and co-CEO of The St. James. "Their work with youth athletes in the Greater Washington region is truly remarkable, and we're excited to work with NCSL to offer some of the best competitive futsal opportunities in the region at The St. James by pairing their great brand and significant organizational reach with our world-class resources."
"Having spent many years in the world of youth soccer, I'm very excited to be joining with the incredible team at NCSL to grow futsal in the Greater Washington region," said Doug Homer, Director of Soccer and Futsal at The St. James. "Their broad programming has already fostered an incredible appetite for soccer across the region, and we're looking forward to working alongside them with the launch of this new futsal league."
Founded nearly 50 years ago, NCSL is among America's largest and longest-running youth soccer leagues. It brings together 72 clubs with approximately 1,100 teams and 30,000 players for more than 11,000 matches each year. Matches for teams participating in The St. James Youth Futsal League presented by NCSL will be held in The St. James's Court House, giving teams from across the region the opportunity to play futsal in a premium setting.
"We couldn't be happier about partnering with The St. James," said Ryan Rich, Executive Director of NCSL. "The St. Jamesboasts best-in-class facilities and programming, it offers an accessible, centrally located campus and above all, the team there is dedicated to the holistic growth of each and every athlete that walks through their doors. This is going to be a great opportunity for our stakeholders and their members to experience futsal and develop as athletes and competitors through this new partnership."
"Futsal is a dynamic, exciting, and fast-paced sport that focuses a player's attention on the details of ball-mastery, technique, and improvisation," said Richard Smith, President of NCSL. "Through the introduction of futsal, we will be able to offer to thousands of area NCSL players the opportunity to improve their skills during the winter months and to further enhance their love for soccer, all at a world-class facility in The St. James."
The futsal league will serve players ages 8 to 18. NCSL and The St. James will work together to schedule matches at the team-to-team level in order provide the most appropriate and competitive game-day experience for all NCSL stakeholders. League play will begin the weekend of December 8-9. Families, coaches and athletes interested in this programming can request more information by contacting futsal@thestjames.co or visiting https://thestjames.co/ncsl.
About The St. James
The St. James, the premier sports, wellness and active entertainment destination brand in the country, with a mission to maximize human potential by designing, developing and operating sports, wellness and active entertainment destinations, programs and events that engage, inspire and empower people to pursue their passions and be their best at play, at work and in life.  The St. James aims to serve as the center of the universe in every community where it is located, featuring best-in-class facilities, programming, instruction, training and active fun in an environment that will engage, inspire and delight everyone who comes through our doors.  The complexes offer the most comprehensive combination of sports and wellness venues and programming, lifestyle amenities and family centered active entertainment in the country.  For more information, please visit thestjames.co.
About NCSL
National Capital Soccer League (NCSL) is the DC Metro area's premier promotion-relegation soccer league, serving approximately 30,000 travel soccer players every year representing many of the most successful clubs in the nation. It is a club-based league, which requires clubs to meet league standards in order be considered for entry and must be voted in by other member clubs, and schedules games at the team-to-team level in order provide the most appropriate and competitive game-day experience.
It offers appropriate soccer competition for boys and girls teams aged 7 through 19. With approximately 1,100 teams competing in eleven age groups, NCSL is one of the largest and most well-known travel soccer leagues in the nation. It currently features 72 member clubs centered in Maryland, DC, Virginia, and West Virginia. For more information, please visit http://www.ncsl-soccer.com/futsal/winter-2018-2019-futsal-league
SOURCE The St. James
If you like the information provided, you can read more articles about grassroots and coaching by going to the top bar navigation or click here
If you like this article and would like to keep updated on Futsal news, developments etc then please submit your email below in the Newsletter section or by clicking on the Subscribe to Futsal Focus option on the header.
Follow Futsal Focus by clicking on Facebook, Twitter or Instagram or on the social media buttons on the right sidebar.