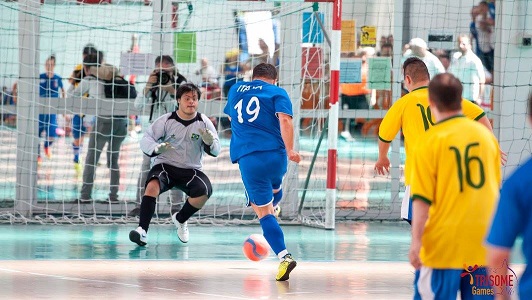 Estimated reading time:2 minutes, 20 seconds
Sport plays a crucial part in the world population's lives. It offers the same values, pleasures, and satisfaction, to persons with Down syndrome. In addition, it is an invaluable means by which social, physical and psychological skills can be taught and learned. Athletes with Down syndrome competing at an elite level not only provide role models for others but also assist in breaking down the prejudice and ignorance which so badly restricts the lives of people with Down syndrome.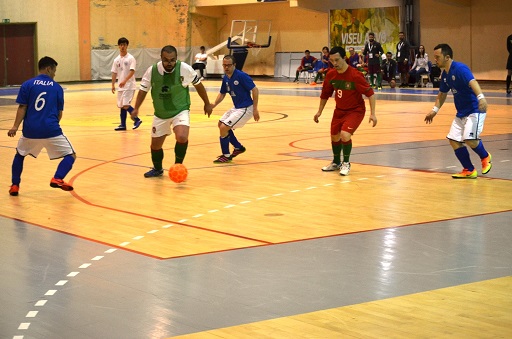 SUDS (the Sports Union for people with Down syndrome) was formed in 2012 as an umbrella organization for all the existing International Down syndrome sport bodies.  We have incorporated 9 sports and currently have 41 member countries globally.  SU-DS however, promotes the opportunity as one in which athletes can also be competitive.  We support sport for all athletes with Down syndrome to the highest levels of sporting excellence.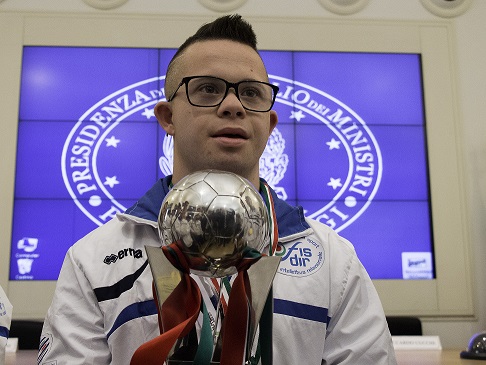 FederSwiss, as a member country of SU-DS, will be the hosts of the first-ever EuroCup Futsal Championship 2018 for players with Down syndrome. FederSwiss is the unique Switzerland National Federation and the official disabled sports partner of IDI and IDI is the official diplomatic and legal partner of FederSwiss.
President of FederSwiss, Mr. Marco Tomasini said: "This competition is another important step for our federation. It is the result of two long and difficult years of work and improvements. With this competition, we hope to be closer to the other top European federations, and we'll finally make our aim clear: we want to give Swiss Paralympic Athletes the same possibilities to do sport as their counterparts in other countries.
Remember… if we are together there's nothing we cannot do, there are no boundaries where there is collaboration, so please keep supporting us!"
The organizers hope to have 8 European teams competing in the 4-day event, which will be hosted at Palamondo – World of Sport in Lugano, Switzerland.  A great opportunity for European teams to get involved as the Team's accommodation and meals are sponsored!
This event will create the platform on which players with Down syndrome can test their skills against their peers and form new relationships to strengthen the sport as a whole.
With Futsal being such a fast growing sport, SU-DS member organisations aim to increase and sustain participation at all ages and ability levels.
FederSwiss: Sport for ALL
Resources:
If you like the information provided, you can read more articles about grassroots futsal by going to the top navigation bar or click here
If you like this article and would like to keep updated on Futsal news, developments, etc then please submit your email below in the Subscribe to Futsal Focus option.
Follow Futsal Focus by clicking on Facebook, Twitter or Instagram or on the social media buttons on the website.