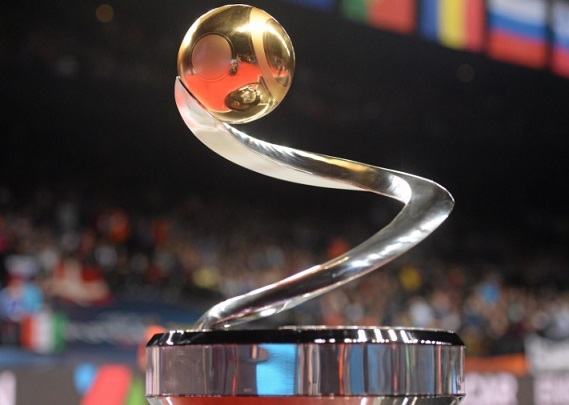 Estimated reading time:2 minutes, 12 seconds
Reigning champions Portugal among three nations bidding for UEFA Futsal Euro 2022
The three nations bid to host UEFA Futsal Euro 2022, France, the Netherlands, and Portugal. All the nations have made bids based on staging the tournament across two cities, with France aiming to host in Lille and Orchies.
The Netherlands has put forward the prospect of Amsterdam and Groningen, while Portugal would host in two of the nation's most notable football cities, Lisbon and Porto. The UEFA Executive Committee will select the successful bid on September 24 in Ljubljana, Slovenia.
UEFA Futsal Euro 2022 will be held from January 19 to February 6, and will be the first tournament to feature 16 teams in a new format. It also marks the moving of the event to a four-year cycle, with the last edition having been held in Slovenia in 2018. Since 2010, the tournament had been played every two years.
Portugal are the reigning champions, having stunned seven-times champions and neighbours Spain 3-2 in extra time in Slovenia. France competed in the Futsal Euros for the first time in 2018 – finishing 10th – while the Netherlands last played in the tournament in 2014.
The Netherlands has launched a campaign video featuring Futsal international Mohamed Attaibi in the leading role, he is also very enthusiastic about the bid:
"It can give futsal a great boost," he says. "Just look at the Women's European Championship hosted in this country [in 2017] and what that has done for women's football. I see a similar development happening when it comes to futsal. Wouldn't it be nice if we could reach youngsters who don't care much about field football in this way?" The futsal international knows what he is talking about. In his early childhood, he was scouted for Ajax Amsterdam. Once he had joined the club's youth academy, it turned out that he performed better on a small pitch rather than a large one. "My dream was in tatters," he recalls. "When I was older, I was invited for a training session with the Netherlands junior futsal squad. Only then did I realise that this offered me another way to pursue my ambition to reach the very top in sports."
If you like the information provided, you can read more articles about international futsal by going to the top bar navigation or click here
If you like this article and would like to keep updated on Futsal news, developments, etc then please submit your email below in the Newsletter section or by clicking on the Subscribe to Futsal Focus option on the header.
Follow Futsal Focus by clicking on Facebook, Twitter or Instagram or on the social media buttons on the right sidebar.