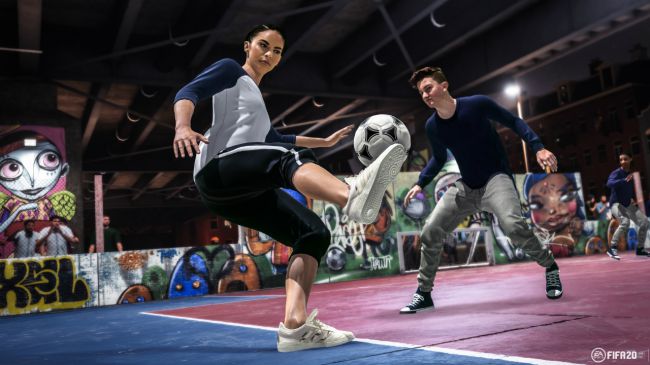 Estimated reading time:3 minutes, 7 seconds
VOLTA Football takes the game back to the streets with the authentic culture, creativity, and style of the small-sided game played on streets, courts and futsal pitches around the globe
A biggie where FIFA 20 Volta Football is concerned: Indoor football is back. Hell, to an extent, FIFA Street is back. Many EA decisions split its fanbase, so, for now, let's all agree to celebrate an E3 2019 announcement that sounds wholly positive: Volta mode.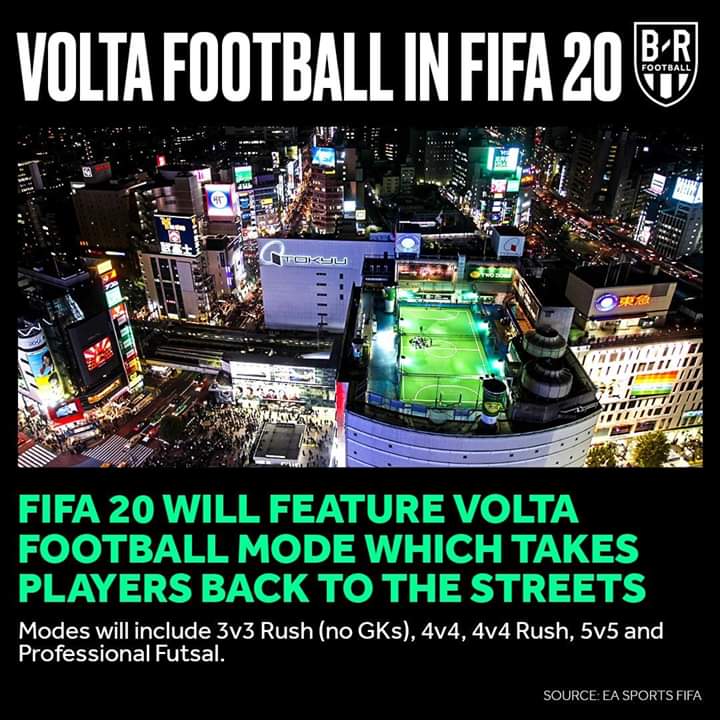 Yes, Volta. It's the Portuguese word for 'return'. The mode sees a classic element of old-school FIFA finally make a comeback, just as GR lobbied for in its 2018 look at 13 long-lost sports game features we wanted to see restored. Except with its E3 2019 reveal, EA Canada insists, it's grander, better, faster, stronger, and, perhaps most importantly, realer.
"Some of the impetus behind creating the world of Volta came from fans' love of FIFA 98's indoor mode, and FIFA Street," executive producer Aaron McHardy tells GR. "But this is more than that. In FIFA Street the gameplay was fantastical and not that realistic. Volta is authentic. We started out with our 11-vs-11 gameplay engine, then built in features specific to the small-sided football experience, in a way that gives the mode soul."
That means you're not limited to playing in the wooden-floored gyms that we loved so much 21 years ago. "We have different sized environments – small, medium and large," reveals McHardy. "Some with walls, some without." He lists a Tokyo rooftop and Amsterdam underpass as among the pitch types on offer, and given the popularity of their inclusion in Alex Hunter's The Journey trilogy, expect to see a Brazilian favela and LA beachfront in there too.
Real-life pro teams are selectable for 3-a-side, 4-a-side or 5-a-side play, but it's the bespoke Volta mode – which will let you create your own footballing hopeful – that EA really hopes will catch on. "This is a whole new world of football in addition to all our usual modes," says creative director Matt Prior. "You can create any custom character, male or female – we'll have both sexes on the same pitch at the same time. We're including the most accessible and customizable mode we've ever put into FIFA. Shirts, tattoos, socks, shoes, all sorts of other stuff. And you can grow your player however you want via your in-game performance, similar to The Journey. We're taking football back to its roots.
It's not the first recent EA Sports title to invoke some Street roots into an annualized game. NBA Live's The One mode uses street basketball along with customizable courts and players as one of its main pillars. NHL 19 is also a good example, as it took hockey to the icy ponds while NHL THREES allowed for an even more arcade-like experience.
All in all, it'll be interesting to see in what other ways FIFA 20 improves upon the formula. With it being a showcase game at EA Play and E3 on the horizon, expect to see more of The World's Game sooner rather than later.
If you like the information provided, you can read more articles about Futsal by going to the top bar navigation or click here
If you like this article and would like to keep updated on Futsal news, developments, etc then please submit your email below in the Newsletter section or by clicking on the Subscribe to Futsal Focus option on the header.
Follow Futsal Focus by clicking on Facebook, Twitter or Instagram or on the social media buttons on the right sidebar.