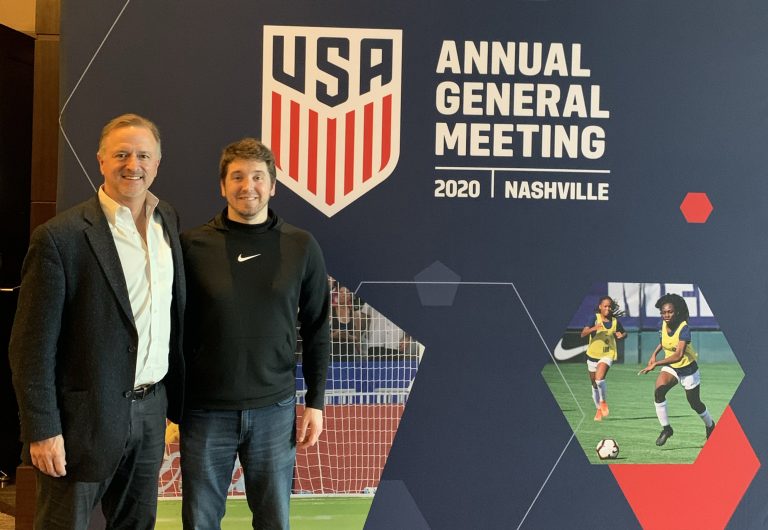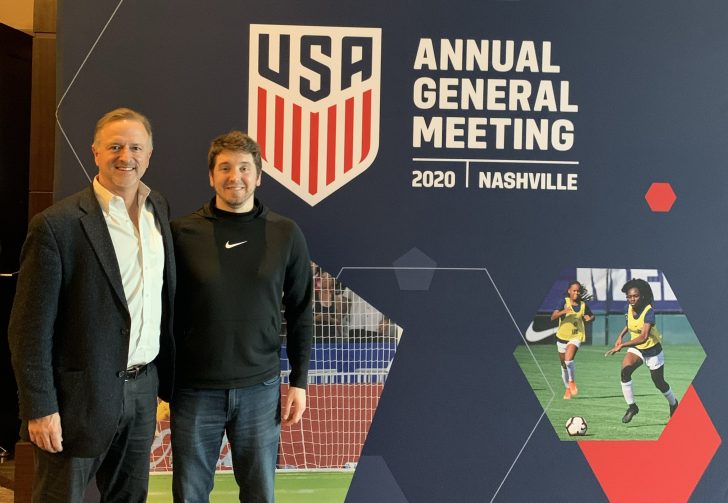 Estimated reading time:2 minutes, 30 seconds
Rob Andrews has been developing his vision for Futsal in the United States for many years, what started off as U.S.A Futsal then became United Futsal. His efforts along with his colleagues has taken a big step due to its admittance to U.S Soccer Federation.
The organization was one of three organizations admitted in Nashville, which brings the U.S. Soccer Federation to 113 official members.
"The addition of…United Futsal…will help further U.S. Soccer's mission to make soccer, in all its forms, the preeminent sport in the United States and to continue the development of soccer at all recreational and competitive levels," said U.S. Soccer.
Rob Andrews, President, and Ron Tryon, CEO, were in attendance at the 2020 U.S. Soccer AGM. United Futsal's representatives look forward to developing the game with other sanctioned organizations in the United States.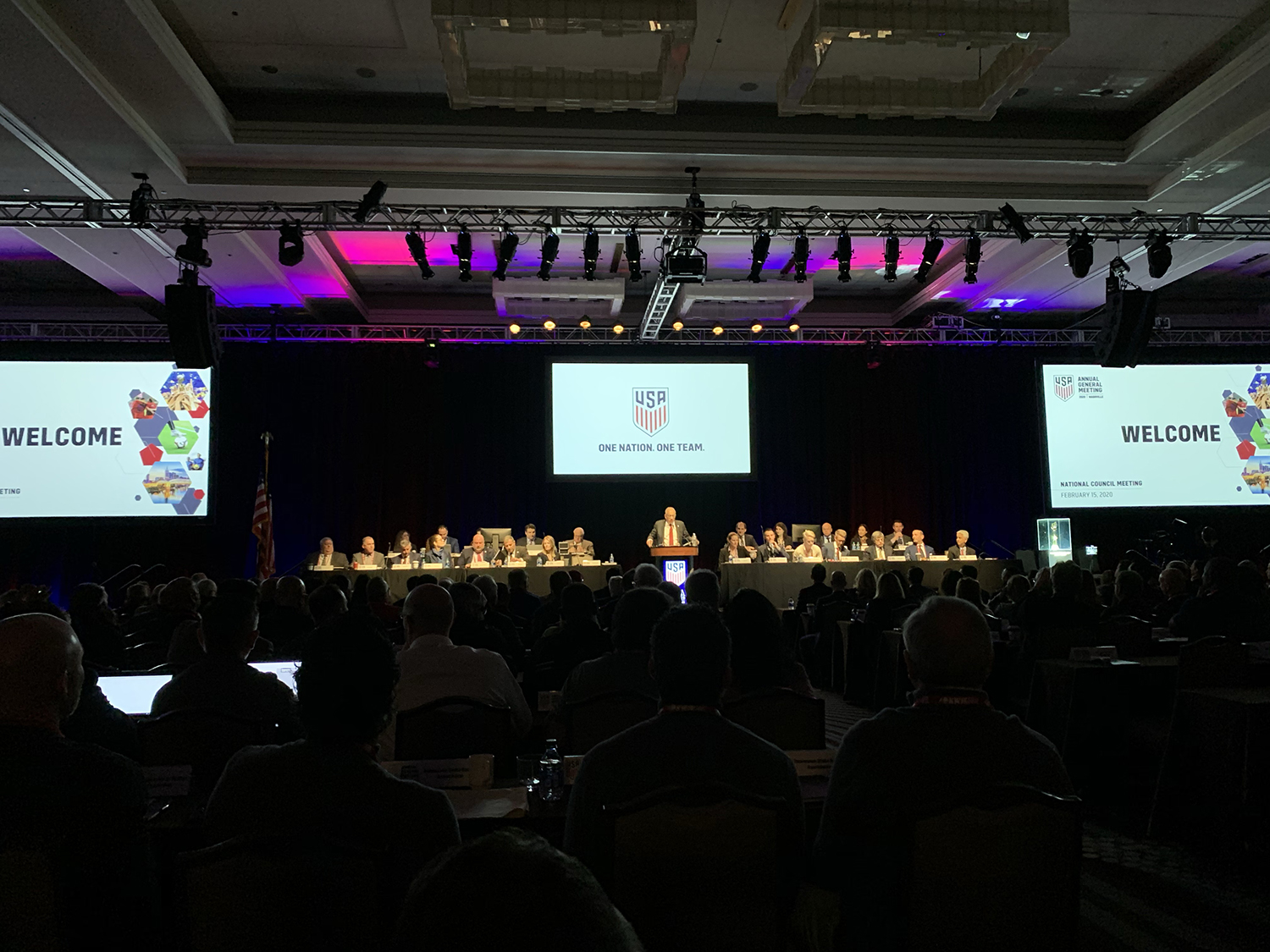 "On behalf of everyone at United Futsal, we are thrilled to be accepted as a full member of U.S. Soccer," said Andrews. "We look forward to working with teams and organizations around the country to do our part to help grow the sport of futsal in the United States. Becoming an official member of U.S. Soccer allows us to offer sanctioned programming to any people or organizations that are looking to bring futsal officially to their state, city or neighborhood."
As a USSF member, United Futsal is granted one vote on future memberships, bylaws, proposals and appointments.
Future of United Futsal
The organization enters the new decade with steps taken to further validate its presence in the futsal industry. The USSF membership puts United Futsal on a pathway to 250,000 members in the near future. With the launch of the Champions Cup Series (CCS) in 2020, the first youth futsal tournament series in the country, United Futsal is on track to reach this target and develop the game at the highest level. The World Futsal Cup (Barcelona, Spain), World Futsal Championships (Orlando, Florida) and World Futsal Showcase (Orlando, Florida) are additional United Futsal competitions that attract thousands of participants.
"We strongly believe in futsal as a vehicle to identify, develop and prepare players who would otherwise not be found. With our membership, we will now be able to bring official programming to some of the most forgotten places in the country," said Andrews.
The news comes prior to the kickoff of United Futsal's Top 12 Experience in Barcelona, Spain. The sixth edition of the annual youth futsal experience will bring players together from five different countries for a week of training and competition.
If you like the information provided, you can read more articles about grassroots and coaching futsal by going to the top navigation bar or click here
If you like this article and would like to keep updated on Futsal news, developments, etc then please submit your email below in the Subscribe to Futsal Focus option.
Follow Futsal Focus by clicking on Facebook, Twitter or Instagram or on the social media buttons on the website.