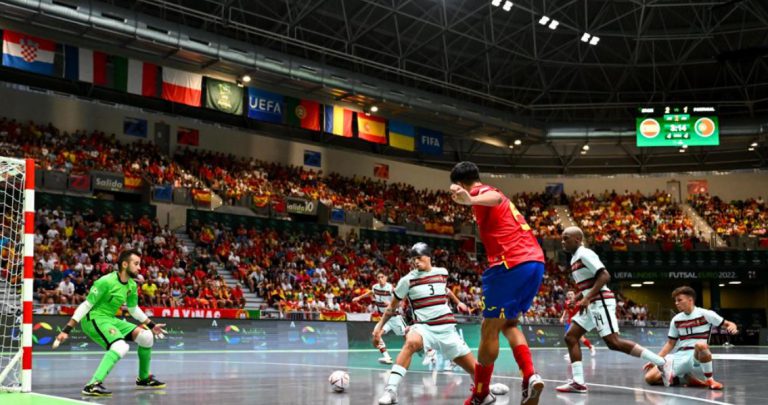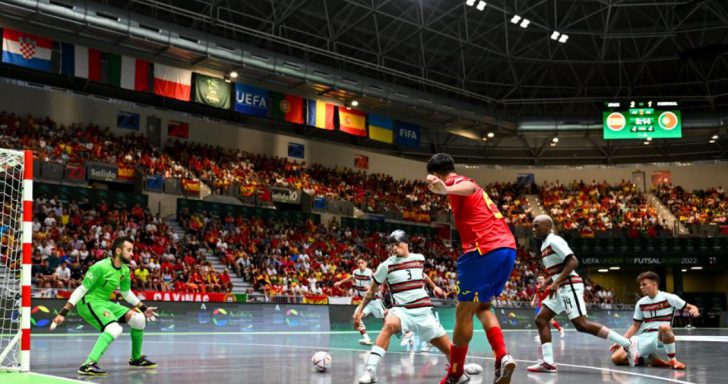 Estimated reading time:3 minutes, 45 seconds
35 competing to join hosts Croatia in the finals in Poreč, scheduled from 3–10 September 2023.
The UEFA European Under-19 Futsal Championship preliminary and main round draws were drawn on Thursday, and have paved the road to the 2023 finals.
In all, 35 teams (out of 55 UEFA member nations) are competing to join hosts Croatia in the finals in Poreč, scheduled from 3–10 September 2023. Croatia were runners-up in 2019 and as hosts, they receive a bye to the finals. The first stage/ preliminary round draw results were:
Preliminary round groups (17–22 January)
Group A: England, Lithuania (hosts), Estonia, Malta
Group B: Montenegro, San Marino, Gibraltar (hosts)
Group C: North Macedonia (hosts), Kosovo, Germany
Group winners progress to the main round.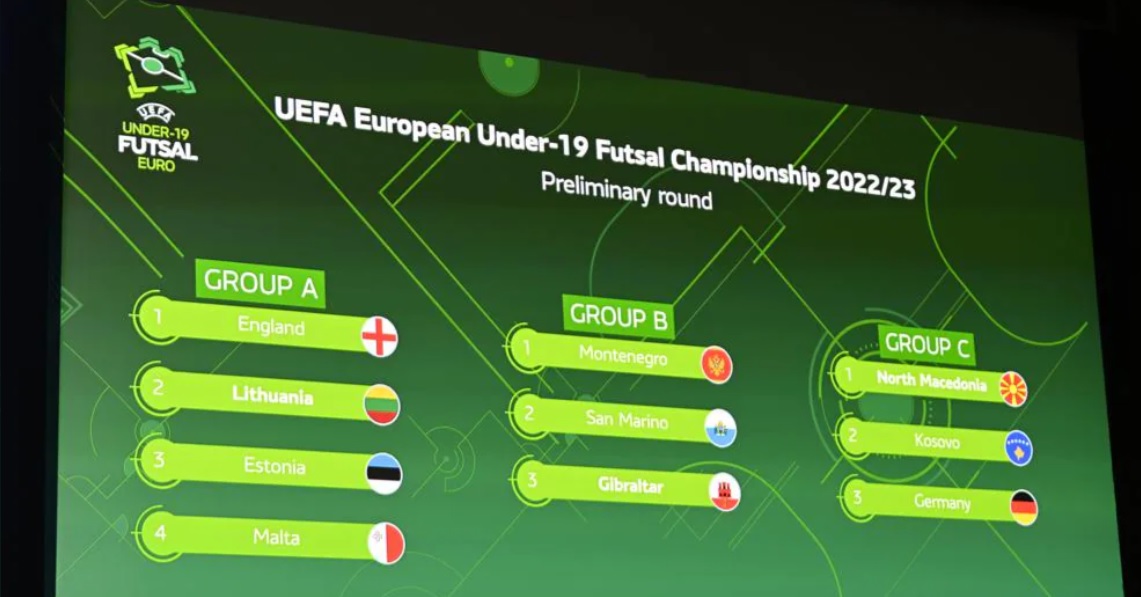 Germany and Malta are making their debut, while Kosovo, Lithuania, and England return after taking part in qualifying for the inaugural 2019 edition. The English are back on the international stage, firstly with their U19 team in this competition, then with plans to introduce a women's team in the near future. Hopefully, after the preliminary round, the FA will announce the reintroduction of the senior team especially if these young men perform well in Lithuania. After the competition, it would be great to see the senior pathway available for them.
Exciting to see England 🏴󠁧󠁢󠁥󠁮󠁧󠁿 on the list of U19's entrants for Euro Prelims in Jan 2023. So pleased young Futsal players will have another opportunity to experience euphoric moments like this 👇Positive pathway signs 🤞! https://t.co/6qpvXNLzZt pic.twitter.com/haM7bsoSet

— Pete Vallance (@Pete_Vallance) September 28, 2022
The example Tweet above shows, when the news broke that the U19 national team was being relaunched, the English futsal community was understandably delighted to learn of the development. However,  since the news was published by the Guardian, we have yet to hear who the coaching staff and squad are and if they are already training. Due to the games being in a couple of months, you would hope the FA have plans in place and is ready to start, if they haven't already.
Preliminary round group winners progress to the main round and the groups for this stage are:
Main round groups (21–26 March)
Group 1: Poland, Slovenia, Moldova (hosts), Kazakhstan
Group 2: Ukraine, Romania, Serbia (hosts), Winners preliminary round Group B
Group 3: Portugal (hosts), Slovakia, Belarus, Winners preliminary round Group C
Group 4: Belgium, Finland, Latvia (hosts), Georgia
Group 5 (hosts tbc): France, Bosnia and Herzegovina, Greece, Azerbaijan
Group 6 (hosts tbc): Spain (holders), Netherlands, Hungary, Andorra
Group 7 (hosts tbc): Italy, Türkiye, Czechia, Winners preliminary round Group A
Group winners join hosts Croatia in the finals, provisionally scheduled from 3 to 10 September.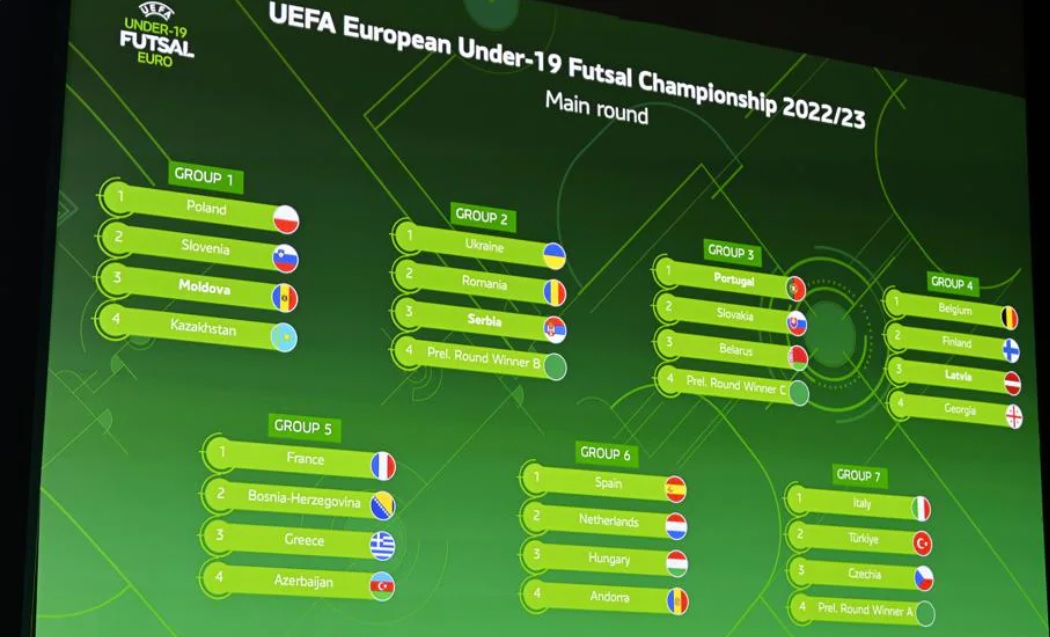 Should England win their group, they will face Italy again in Group 7 whom they previously defeated, claiming England's biggest-ever win on the international stage.  Northern Ireland, Scotland, and Wales will hopefully be following and watching the English national team. Wales suspended their U19 team shortly after England had when covid broke. Northern Ireland and Scotland have yet to introduce U19 teams, though in the new year it would be great to hear these announcements being made.
Spain won the first two editions of the competition, in 2019 (Riga) and 2022 (as hosts in Jaén), while Portugal reached the 2022 final having lost in the 2019 semis. Poland reached the semi-finals in both previous editions, while Ukraine got to the last four in 2022 (having gone out in the 2019 group stage, the round where Croatia fell last time).
We hope for the competition in 2023, visibility and marketing for the event will improve on last year, plus it will be great to see the crowds come like we saw in 2019. A packed stadium, cheering on the future stars of our sport, making lasting memories, and performing in these kinfs of atmospheres encourages players to continue on with sport into the professional senior level.
Main picture and sub picture source: UEFA
You can read more articles about international futsal by going to the top navigation bar or by clicking here
If you like this article and would like to keep updated on Futsal news, developments, etc then you can now follow Futsal Focus via Google News by following our page which will send you an alert as soon as we publish an article so please click here and follow us on Google.
You can also keep updated on Futsal news, developments, etc then please submit your email below in the Subscribe to Futsal Focus option.
Follow Futsal Focus by clicking on Facebook, Twitter, or Instagram or on the social media buttons on the website.