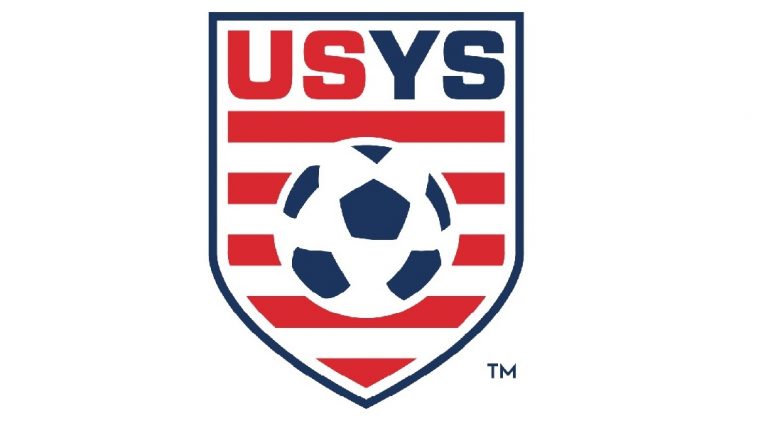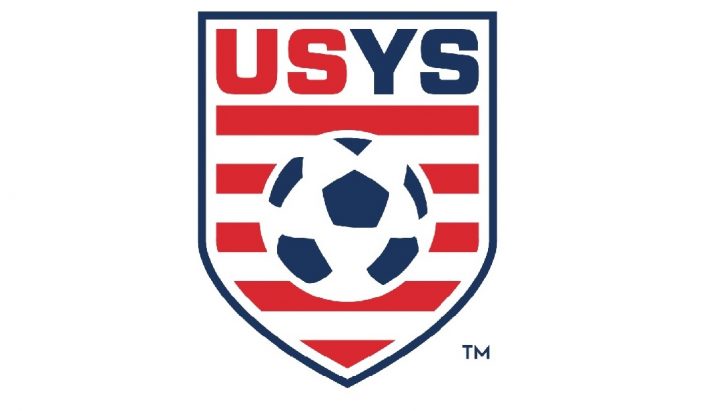 Estimated reading time:10 minutes, 13 seconds
The last week has been incredible for American futsal in the United States in terms of endorsement. One of the country's most respected leaders of soccer development Joe Machnik did an interview with Futsal Focus supporting the development of futsal. In addition to Anson Dorrance, who is one of America's most successful soccer coaches, and has one of the most successful coaching records in the history of athletics. The sport has now received even more incredible support, this time from USYS.
USYS is the largest youth sport organization in the U.S, and it is their mission to provide world-class support, resources and leadership, helping every member fulfill their goals on and off the field of play (Now, the court as well).  USYS registers nearly 3 million players annually. Through its programming, resources and leadership, US Youth Soccer is advancing the game for its 55 Member State Associations (50 states in America but some States are divided in two by USYS such as Texas, California, New York, Pennsylvania, and Ohio due to their size), 10,000 clubs and leagues and nearly 1 million administrators, coaches and volunteers. USYS  connects families and communities to the power of sports and its shared love of soccer (and, now futsal).
The 2021 USYS  Workshop at the United Soccer Coaches Convention took place virtually on Jan. 13th – 14th, bringing thousands of coaches, administrators, and other soccer enthusiasts together in one place. USYS and United Soccer Coaches joined forces to create an all-new, all-digital interactive 2021 USYS Workshop and United Soccer Coaches Convention, which is designed to  provide educational opportunities for both of their respective organizations.  At one of the US Soccer Workshops, Jeff Chambers Board of Director at Mass Youth Soccer, Constantine (Cony) Konstin – Director of Coaching, Westside Timbers and Tommy Park, Executive Director, Alexandria Soccer Association discussed "How to establish a futsal culture" in the United States.
The organization has launched its own futsal page on their website: https://www.usyouthsoccer.org/futsal/ with an intention to support and develop futsal across their network in the United States which is huge for the sport.  Leading this development is Tom Condone, Director of Sport and Member Development, and Head Coach of Trinidad & Tobago/ FIFA Futsal Instructor Cony Konstin.. Therefore, to learn more Futsal Focus reached out to both Tom and Cony to talk about the future of futsal at USYS.
Tom Condone – Director of Sport & Member Development
"USYS has been aware of futsal for a long time, but like everything in life, and business, it is about timing, and we at USYS feel now is the time to  get involved in the development of the sport. Why? Futsal has been played in the U.S for a long time, and in recent years interest in the sport has certainly increased here and around the world. However, Futsal has also contributed to the development of many world soccer stars, many of whom are Ballon D'or winners. In my opinion, the gulf between the U.S.A and nations where futsal is established or being established on a national scale, will  grow larger in terms of player development if we do not embrace the sport."
"America is suited to futsal in our opinion, as it aligns perfectly with our indoor sport's culture and we have the infrastructure in place already to drive its development. In addition, to the many opportunities there are, Futsal has replaced football at the Youth Olympics, there is a FIFA Futsal World Cup and you can play professionally in many countries around the world."
"To gauge whether our Member State Associations were interested, we sent out a survey, and incredibly, it was one of our most successful surveys in terms of engagement and interest. Results were very positive for USYS to explore this space. . We also put together a Special Committee of Futsal. The committee's purpose is to create a culture and further grow the overall number of amateur youth who play futsal in addition to improving the overall technical creativity and capabilities while building healthier children and stronger communities. We also want to ensure every player has the opportunity to play futsal as a part of his or her continued development."
"The early steppingstones we took were to launch a page on our site dedicated to futsal so our Member State Associations could see where to go for information. We developed a futsal tool kit to increase their awareness and understanding of the sport. Discussions so far have centered around how we develop a futsal culture at USYS that works alongside Soccer. Regarding competitions, we aim to provide local, regional, and national opportunities because they help to ignite competitive interest, and players/ coaches will have a development pathway from the grass roots to the national championship level. We feel this is important because it gives our talented coaches and players the platform to compete across the country and it makes us aware of the pool of players/ coaches we have and their abilities. By knowing this information, we are then able to develop educational programs to assist their knowledge and development even further. However, these discussions are still ongoing, and we are engaging with the futsal community and will continue to work on business cases that can fit with how USYS connects across our network."
"Futsal can certainly be the platform to keep kids active and create healthy lifestyles, 1 out of 3 children are clinically obese and school budgetary cuts are happening, meaning PE (and recess) is being reduced or removed from school curriculum. Futsal is perfect for these kids and adults, as it gets them back on to the streets, into gymnasiums and halls that is a fun environment.  You can also roll players on and off, and for the short time they are on the court it can be intense, a fast-moving game, but this helps to build up their fitness, while providing high excitement and fun! The fitter they get and the more they enjoy the sport the longer they can stay on the court within the context of the game and tactics. Ultimately, we want to foster an environment that is inclusive and not exclusive, as well as affecting positive change at the base of the pyramid."
Constantine 'Cony' Konstin – Head Coach of Trinidad & Tobago
"Currently, I am a FIFA Futsal Instructor and the Head Coach of Trinidad & Tobago's (T&T) national futsal team. My first trip to T&T was to deliver a coaching course which was the first of its kind to take place within CONCACAF. I later returned to T&T to lead the U18s women's team with Otto Orf as my assistant coach to the Youth Olympics where futsal has replaced football, and it was an incredible experience. The opening day was celebrated with half a million people in the city centre of Buenos Aires, it is an experience I will never forget. I think I was the oldest coach at the futsal tournament but I absolutely loved mixing with everyone, listening to so many people who were positive and excited about the future of this wonderful sport. After the Youth Olympics, I accepted the offer to be the men's futsal national team manager and I look forward to hopefully leading them into the CONCACAF FIFA Futsal World Cup qualifiers (COVID-19 pending) from April 30 – May 9 in Guatemala."
"I, along with two others led the presentation at the 2021 USYS Workshop and United Soccer Coaches Convention, titled "How to establish a futsal culture". The goal of this workshop wasn't to overwhelm our audience about futsal, the angle we took was to articulate the positive experiences we have had with futsal in our hometowns, and the fantastic up takes the sport has had in our respected communities. One presenter talked about a current futsal project he is doing with his district schools and how he introduced futsal to his own club to complement their football programme. The other discussed developing futsal in Massachusetts for 6- to 8-year-olds using an open space with some skills instruction but mainly focused on playing which the children and parents have really enjoyed. I told them about how I introduced futsal to my own club, got the kids playing futsal on a Saturday, at first for only 30 minutes but due to demand from the children who wanted to play more we increased it to 40 minutes and now we play for 2 hours, the kids and the parents can't get enough, they love it. We wanted to make the presentation and the experience relatable and for the coaches to see the opportunity futsal presents to increase their club memberships and getting kids back onto the streets and into gymnasiums."
"My attitude is that futsal is an exciting form of street soccer, when I was a kid, we would go out on to the street, car lots, empty spaces, and we would play, no adults instructing us, we refereed our own games, and we were free. For me, Futsal is the closest these kids are going to get to this experience, because society and communities have changed now. Futsal helps to capture the heart and soul of a child which is pure freedom to enjoy. When I visited Spain, many years ago, I asked a coach there why the Spanish had embraced futsal and he said to me, 'At the time Spain embraced futsal, especially at schools, we were going through a positive economic growth in our country. However, the spaces where children would meet and play were being replaced with commercial business properties, like shopping centres, business parks etc. Therefore, we decided to introduce futsal courts to schools and communities across our country to give children their own space to play and enjoy playing'. That is what we must remember what sports are about, sport globally is not about the professional game, the professional game is a product of the grass roots love for the sport."
"I have been involved in Football and Futsal for a long time, and when I was younger, one of my coaches use to say that Football is the King of all sports. Now, since I have been involved in futsal, I say well if football is the king then futsal is the queen, and they both need each other to produce exceptional talent.  I have never understood the backward thinking, conservative, fearful suspicion of futsal by certain types within the football industry. Here in America, players like Allen Iverson played both American Football and Basketball, both are hand to eye coordination sports, they complement each other. Did anyone get angry that he enjoyed playing both sports, no. When he decided to stay with basketball in his teenage years and drop out of football, did anyone getting seriously upset with him, no. No one got upset, because both sports have been complementing and providing each other star player development for decades.  This history is found in football as well, most of the world's best football players from South America and parts of Europe grew up playing either futsal (foot to eye coordination) on its own then moved into football or futsal and football together, and that is a fact. Therefore, nations who are resisting futsal development need to educate themselves and wake up to the future of the footballing format within 5 a-side on a global bases alongside football."
"What we need is a revolution of open minds, conservative attitudes will only hold back football and futsal. The futsal train has already taken off, board before it leaves without you."
You can read more articles about grassroots and coaching by going to the top navigation bar or click here
If you like this article and would like to keep updated on Futsal news, developments, etc then you can now follow Futsal Focus via Google News by following our page which will send you an alert as soon as we publish an article so please click here and follow us on Google.
You can also keep updated on Futsal news, developments, etc then please submit your email below in the Subscribe to Futsal Focus option.
Follow Futsal Focus by clicking on Facebook, Twitter, or Instagram or on the social media buttons on the website.