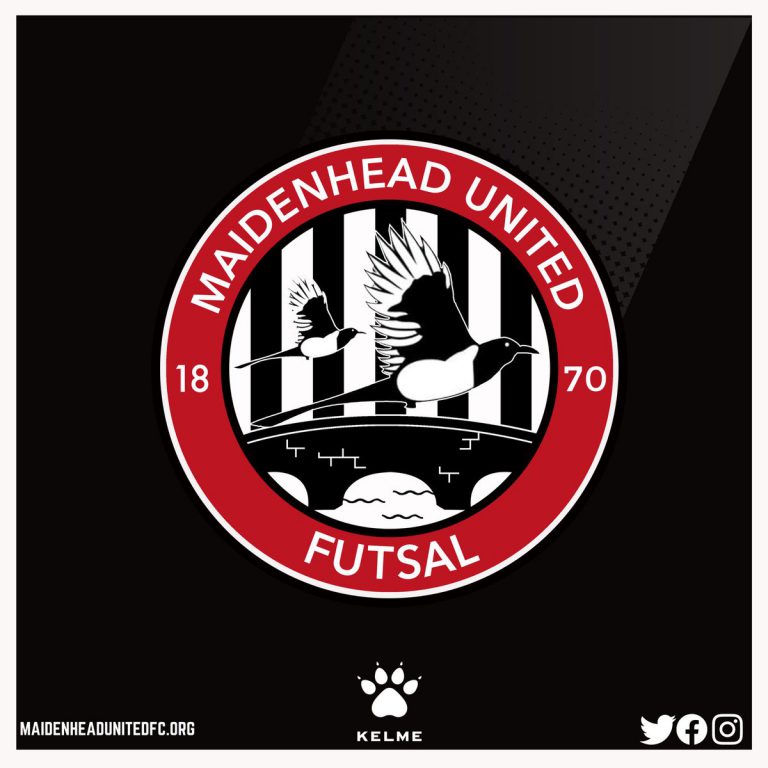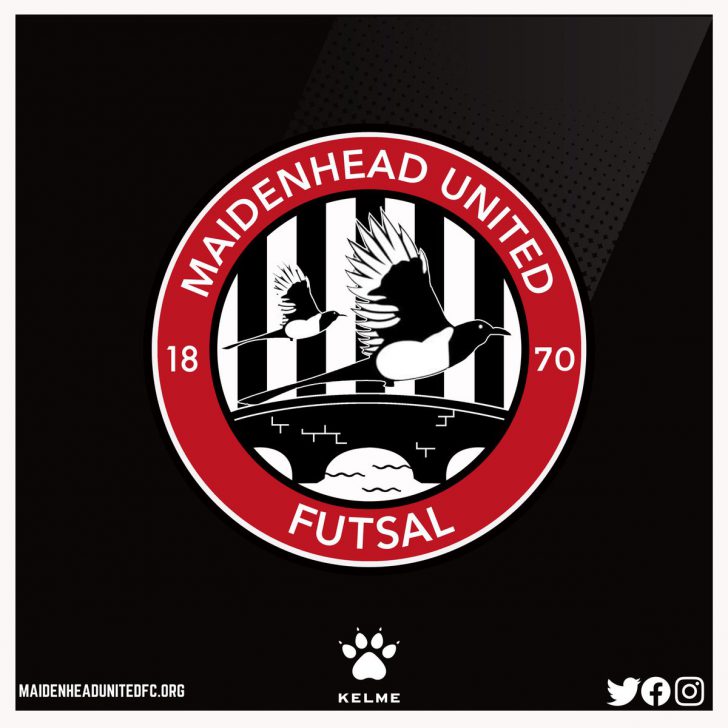 Estimated reading time:6 minutes, 45 seconds
Maidenhead United FC and Reading Royals Futsal Club have reached an agreement to merge, integrating the futsal club into Maidenhead's existing club structure.
The recent agreement between Maidenhead United FC and Reading Royals Futsal Club marks a significant milestone for both organizations. As a passionate follower of football and futsal, I believe this futsal merger presents a valuable opportunity to elevate the presence of the sport within Maidenhead's established club structure and the region.
The club merger
Maidenhead United Football Club has long been a prominent semi-professional team based in Maidenhead, Berkshire. Their remarkable achievement in winning the National League South and subsequent promotion to the Vanarama National League in 2017 showcased their potential. Furthermore, their historic home ground, York Road, is a testament to their enduring legacy within the sport.
Reading Royals Futsal Club, on the other hand, emerged as a youth team and flourished under the leadership of Club President Fernando Silva. With a thriving youth section and competitive men's and women's teams, Reading Royals have played a vital role in raising awareness of futsal in Berkshire. Silva's dedication developed a clear pathway for players, enabling them to progress from youth to adult competitions. Amateur futsal clubs are always considering their futures so it is understandable that this football club partnership/ merger would interest Reading Royals and lead to this development.
The integration of futsal into Maidenhead United's offering is an exciting prospect. The CEO of Maidenhead United FC, Jon Adams, expressed his enthusiasm for the merger, recognizing the importance of providing alternative pathways for children and young people to participate in sports. This union not only expands the opportunities for players but also demonstrates the global growth and potential success of futsal within the UK.
Aims and ambitions
Maidenhead United Futsal aims to build a solid foundation before pursuing ambitious goals such as winning the National Futsal Series and participating in the UEFA Futsal Champions League. By focusing on strengthening their academy, establishing effective community programs, and fostering relationships with local sponsors, they are laying the groundwork for sustained growth and success.
The cautious approach taken by Maidenhead United Futsal is commendable. Learning from past examples where futsal and football club partnerships have fallen short of expectations, Maidenhead aims to prioritize sustainable growth and strong foundations. This approach will not only secure their financial stability but also ensure that the club remains competitive in the long run.
The absence of direct financial support from Maidenhead United FC presents a unique challenge for Maidenhead United Futsal. However, it also provides an opportunity for them to develop an innovative business model that can serve as an inspiration for other futsal clubs seeking mergers with football clubs. By leveraging Maidenhead United's reputation and resources, Maidenhead United Futsal can become a beacon of success, demonstrating that financial limitations can be overcome through strategic planning and effective branding.
The potential to inspire other futsal clubs across the UK and beyond
I believe that Maidenhead United Futsal's journey has the potential to inspire other futsal clubs across the UK and beyond. By charting their unique path to success, they can contribute to the growth and development of futsal, while showcasing the possibilities that arise from collaborating with established football clubs. With their commitment to community engagement and strategic planning, Maidenhead Futsal has the ingredients to become a trailblazer for other futsal clubs seeking to merge with football clubs.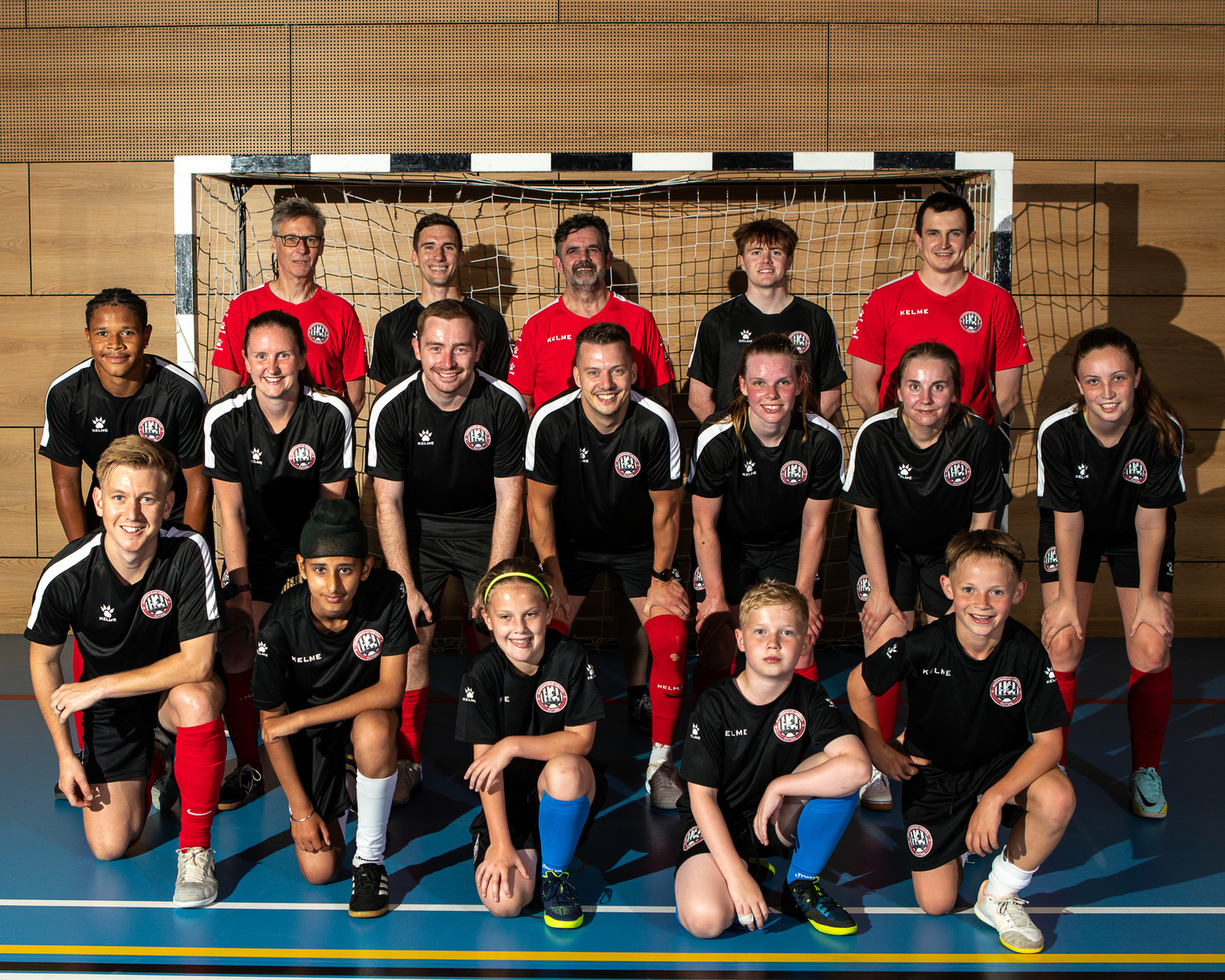 I know I could say, let us embrace this union and witness the positive impact it can have on the future of futsal. But, there are also those who will question this development and how effective it will be which is understandable. As mentioned these relationships do have a history of falling apart because the football club doesn't provide direct financial help and the Futsal club may not have the leadership with the business skills needed to drive a club forward, in Maidenhead United Futsal's case, let's hope this is not the situation.
A need to learn from past examples of failure and success
It is essential, however, to learn from past examples where similar futsal and football club partnerships failed to meet their aspirations. For instance, Cambridge United Futsal Club, once integrated with Cambridge United Football Club, but eventually separated due to unmet expectations.
Similarly, AC Ajaccio Futsal in France initially known as Futsal Club Pays Ajaccien, merged with AC Ajaccio, their parent football club in 2017. The club stated sustainability and foundation-building as their reasoning. Although they recently achieved promotion to the highest level of French futsal, it was partially due to another club's withdrawal (Mouvaux Lille Métropole), citing financial issues.
Being the second-best club in the D2, AC Ajaccio Futsal promotion was approved by the French Football Federation. A decision that surprised Futsal Focus as the club had already sounded the alarm at the end of last season due to more and more difficulty in balancing their budget. So, their approach in 2017 has not worked and it is imperative that the futsal section now negotiates with the football section to ensure the club remains competitive, while achieving financial stability, thus avoiding the fate of Mouvaux Lille Métropole.
Historically, successful futsal clubs have thrived with direct financial support from their affiliated football clubs, as demonstrated in Spain, Portugal, Belgium, and other nations.
Maidenhead United Futsal, lacking similar financial backing, has an opportunity to develop a unique and successful business model that can serve as an inspiration for other futsal clubs seeking mergers with football clubs in the UK or elsewhere. By leveraging Maidenhead United's standing and resources, they can pave the way for sustainable growth and accomplishments. However, it is also possible that with that right backing, Football Club involvement is not needed to achieve success.
Real Mallorca Palma Futsal Club, the UEFA Futsal Champions League winners are clear examples of that success. The club also won the 2023 Spanish regular season but failed in the play-off semi-finals. The league final was eventually won by FC Barcelona. Jaén put up a fierce fight across three intense games, but Barcelona emerged triumphant, claiming their 4th title in the last 5 years!
Barcelona's remarkable achievements raise an important question: As the sport continues to develop, and attracts the interest of more football clubs, will futsal-specific clubs be able to effectively compete with the financial power of football clubs investing in fusal?
The success of renowned futsal clubs such as Barcelona in Spain, Sporting Clube de Portugal and S.L Benfica in Portugal, and Royal Sporting Club Anderlecht Futsal in Belgium provides clear reasons why futsal clubs might be drawn towards mergers with football clubs. However, the distinction between clubs with direct investment and those without, like AC Ajaccio Futsal and Maidenhead United Futsal, adds complexity to their situations.
The future success of Maidenhead United Futsal as part of Maidenhead United's community arm remains uncertain, and only time will reveal how they will navigate these challenges.
Author of interview
Stephen McGettigan was born in the Republic of Ireland but grew up in Belfast. He is the founder of Futsal Focus, a Football Industries MBA graduate from the University of Liverpool Management School, and he has worked in the Football and Futsal industries for 15 years.
Organ Donation
Futsal Focus is a supporter of Dáithí Mac Gabhann and his family's campaign to raise awareness of Organ Donation. We encourage our readers to learn more about Organ Donation: https://www.organdonation.nhs.uk/
Futsal Focus
You can read more articles about domestic futsal by going to the top navigation bar or by clicking here
If you like this article and would like to keep updated on Futsal news, developments, etc then you can now follow Futsal Focus via Google News by following our page which will send you an alert as soon as we publish an article so please click here and follow us on Google.
You can also keep updated on Futsal news, developments, etc then please submit your email below in the Subscribe to Futsal Focus option.
Follow Futsal Focus by clicking on Facebook, Twitter, or Instagram or on the social media buttons on the website.