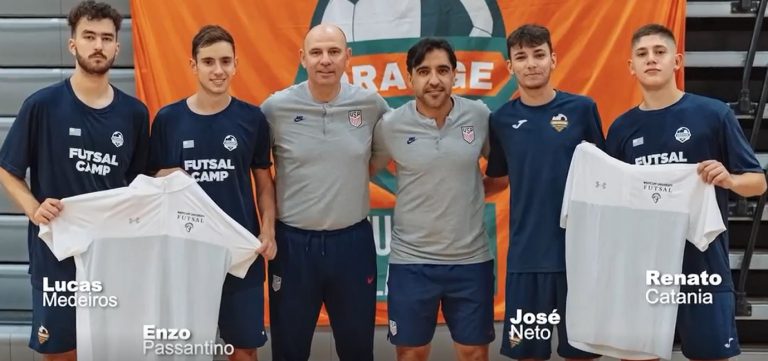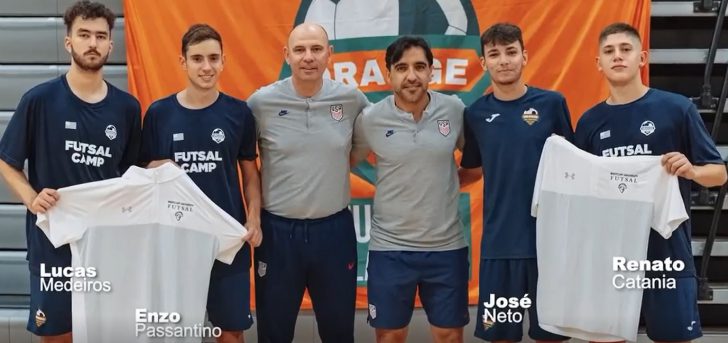 Estimated reading time:3 minutes, 21 seconds
Westcliff University is known for being a fearless innovative educational institution.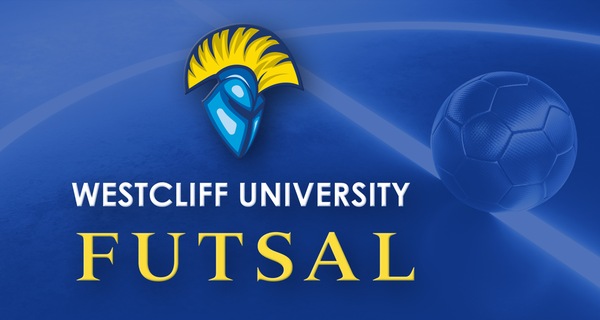 So too does it go in the Warrior athletic department, where Dean of Athletics Shawn Harris leads a program committed to expanding into new and untested waters without an ounce of trepidation.
It's in that spirit of innovation that Westcliff announced in 2021 its newest athletic program, Futsal, which is currently the fastest growing sport in the world.
Westcliff men's soccer assistant coach Ivan Todorovic was named the head coach of both the men's and women's programs, and he says that he will recruit futsal athletes based on their technical abilities and mental game, as much, if not more, than athleticism.
"Futsal is the fastest growing sport in the world, it's a part of the Youth Olympics, and very soon will be an Olympic sport," Todorovic said. "Our U.S. national team qualified for the last World Cup."
Westcliff has close connections to the U.S. national team, and Todorovic says it will have team members represented at Westcliff's recruiting camps heading into spring 2023 – the sport's first season of competition at the school. Not only will Westcliff recruit athletes at the camps, but the events will also be highly educational, as influenced in part by members of the national team.
"The U.S. is currently planning a professional futsal league," Todorovic said. "Right now, we don't have one, which is why it was so impressive that we qualified for the World Cup."
Like Westcliff's Surf and Beach Volleyball programs, the Warriors will be one of the first collegiate futsal programs in the country. Joey O'Keefe at Biola University has plans to create a futsal program, and in the coming years, many more programs will be popping up in Southern California.
By 2023, the sport will be commonplace in the Southland, and Westcliff will be leading the way.
"We will start recruiting players in the fall of 2022," Todorovic said. "We'll start practicing in the spring of that year."
Recently, Orange Futsal Academy announced that 4 of their players have been recruited to the Westcliff University Futsal program with full scholarships. The players are Lucas Medeiros, Enzo Passantino, Jose Neto, and Renato Catania in the main picture with US national futsal team Head Coach Dusan Jakica  (Left centre) and US national team assistant coach Pablo Da Silva (Right Centre)
US National Futsal Head Coach Dusan Jakica said, "This is the first time in history that a University is starting a futsal programme in the United States and we are so excited about it because this can be the next step, and of course the future for the US men's national futsal team. And to develop futsal in general in the whole of the United States of America."
Futsal Focus supports the Donate4Dáithí campaign
To follow the Donate4Dáithí campaign, you can visit their website here: www.donate4daithi.org  or on Facebook at: https://www.facebook.com/Donate4Daithi you can also donate money to their campaign at: https://www.justgiving.com/crowdfunding/donate4daithi
To learn more about organ donation or to sign up, you can visit https://www.organdonation.nhs.uk/ and to sign up: https://www.organdonation.nhs.uk/register-your-decision/donate/
Learn more about the Donate4Dáithí campaign by going to our article here
Futsal Focus
You can read more articles about grassroots futsal by going to the top navigation bar or click here
If you like this article and would like to keep updated on Futsal news, developments, etc then you can now follow Futsal Focus via Google News by following our page which will send you an alert as soon as we publish an article so please click here and follow us on Google.
You can also keep updated on Futsal news, developments, etc then please submit your email below in the Subscribe to Futsal Focus option.
Follow Futsal Focus by clicking on Facebook, Twitter, or Instagram or on the social media buttons on the website.