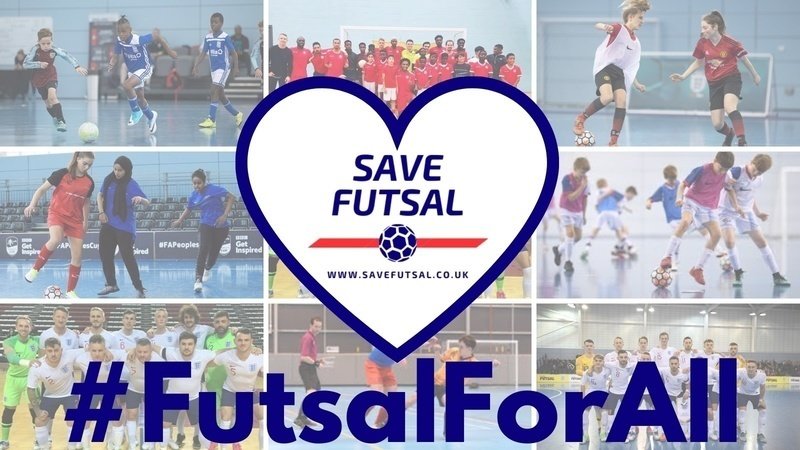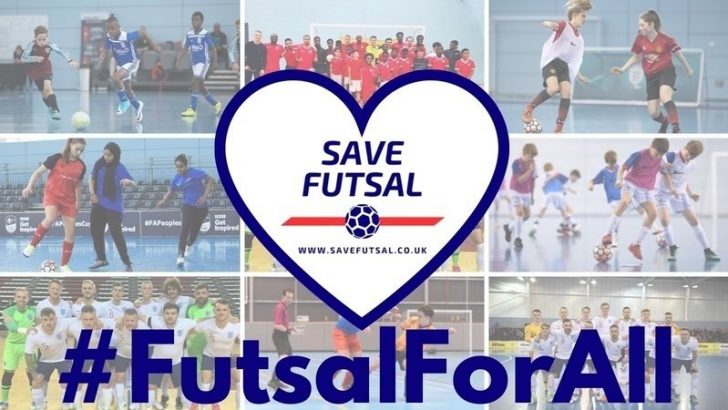 Estimated reading time:10 minutes, 43 seconds
Since the rumours were confirmed by the English FA that they are cutting their funding for grassroots futsal and for their elite futsal programme in England the emotional reaction domestically and internationally has been incredible. The FA's decision has been called an attack on the sport as there will be no more senior national team or pathways for younger players to the national team and their financial support for grassroots has been significantly reduced.
Futsal Focus, since it was established in 2012, on a daily bases tries to help promote global futsal but we are based in the U.K and have done a lot of work in the background and publicly to encourage the development of futsal. However, it has been an uphill struggle trying to educate people who can't see past football and have no respect for the 5 a-side format seeing it more as recreational fun than a sport in it owns right, and can't grasp how it can benefit the development of players. Even when Stephen McGettigan, founder of Futsal Focus, worked for @Futsal Group based in Leeds he experienced regular discrimination toward the sport within the amateur structure of the English Football Association's affiliated Amateur Leagues and club members.
Related articles:
In 2018, the launch of the Fast Forward with Futsal was seen as a breakthrough, finally, The FA was respecting futsal as a sport and as an opportunity in its own right but also as a development tool for players. Unfortunately, this strategy has now been shredded and thrown into the wind. The association didn't just reduce funding for the sport, blaming COVID 19 for their reasoning, they withdrew their support for the sport and have now affected the dreams and aspirations of thousands across the country without a care for how this could affect so many. The FA has taken this decision because their core product isn't futsal, it is football, they are not known as the English Football and Futsal Association.
Futsal Focus has not commented since the announcement because we felt a need to take a step back, hence the lack of posting recently, we wanted to consider what has happened these last few days and also take in the reaction of the futsal community within England and outside of the country. It is very unlikely that Futsal Focus readers are not aware of the English FA's decision, but if you for whatever reason if you haven't read their statement yet then please read the English FA's statement released below. We have highlighted parts that we think you should pay attention to:
As a result of the unavoidable budget cuts associated with COVID-19, we can announce that funding will no longer be provided for elite England Futsal teams and will be significantly reduced for grassroots Futsal from this season onwards.
COVID-19 has had a significant impact on the FA and as an organisation we are currently planning for potential losses of approximately £300m. We have to prioritise our core functions that regulate and serve English football and also have a duty to support our men's and women's senior teams in their efforts to win major tournaments. This has led to difficult financial choices but ultimately has forced us to focus more than ever on our key priorities.
Despite this decision, we recognise that Futsal still provides important alternative opportunities for youth and adults to participate through the National Futsal Series, National Futsal League, BUCS, AoC and local Futsal leagues.
Futsal also continues to be a game for developing football players and improving young players' footballing abilities. As part of this, the FA Pokémon Youth Cup will continue to be an opportunity for us to help younger players develop their football skills.
Additionally, grassroots coaches will still be able to access learning opportunities to support their understanding of Futsal and enable them to progress into UEFA Futsal courses if they choose.
The FA and its relevant committee are currently reviewing the current 'Fast Forward with Futsal' strategy, along with the future governance model in light of the significant reduction in funding.
We also recognise the England Futsal team may progress further in Futsal EURO 2022 and we will provide a further update on this in due course if required.
From the parts we highlighted, The FA is saying that 'we are a football organization, not a futsal organization', 'football is our core function, not futsal' but at the same time, they try to take a position of recognition for the sport, that it is an important sport, but for the development of football players, not futsal players.
Understandably, this has lead to a backlash from the futsal community in and outside of England, and from the England National futsal team who published their own statement:
"Today, the FA confirmed that all England National Futsal teams are to end. As England players, we are devastated and are still in shock. We are preparing for the important UEFA Futsal EURO playoffs in November, to be told that our efforts, even if we qualify, could be pointless is as difficult to understand as it is to write.
We realise that the pandemic has hit The FA hard and that they need to make sacrifices. We accept we must contribute our share to this however, we cannot comprehend why futsal, with one of the smallest budgets across the organization, has received a near 100% cut across grassroots futsal funding and the international teams.
As a team, unable to get satisfactory and conclusive answers from FA staff, we have requested Mark Bullingham CEO of The FAand Les Reed the Technical Director to address us and answer our questions. We have serious concerns about how this decision was made and what governance oversight has been convened. The lack of transparency in the process is worrying and the fact there was no consultation or engagement with key stakeholders in futsal means that the impact of the decision has not been measured. This is not simply a budget cut, this is a total collapse of an international player pathway and an attack on futsal as a sport.
To the futsal family, grassroots to elite, male and female players, coaches, and fans, all be assured your voice WILL be heard and we will do our best to represent you.
This is not just about us, the current England players, this is about the future generations of boys and girls that might not get the same opportunities that we have been so fortunate to be afforded: to represent our country in the sport we love. "
England U19 Futsal International Jordan Deer who represented England at the first-ever U19 Futsal EURO qualifiers and scored posted a statement on Instagram that reflects the thoughts and opinions of many young players:
"Every child should be able to dream of doing what they love most in life and for thousands of children in England…. And Now my dream of representing England as much as I can has been taken away from me."
The FA National Futsal Series (NFS – National Futsal League) which is the pinnacle of Futsal in England released their own statement expressing their disappointment:
"The FA NFS is very disappointed with the FA's decision to withdraw funding for the England men's futsal teams. Our thoughts are with the coaching staff and each and every one of our players affected by this cut in support. We know just how much playing futsal for your country, competing against the best teams in the world means to you. We urge the FA to reconsider. After the incredible progress made in English futsal in recent years – from the creation of this league to investment at grassroots – there is now a clear futsal pathway all the way through to the highest level: representing your country.  Great momentum has been built up in this sport, which the FA identified as key to growing participation and skills across the whole football family. To divert investment away from it right now risks the aspirations we all have for the game at every level in England.
During this difficult and uncertain period, we want to reaffirm the NFS' commitment to taking the sport to the next level in England. We remain steadfast in being ready and prepared for FA NFS1, FA NFS2 and FA WSS to return to play when it is safe to do so."
To give you an example of the emotional reaction of the futsal community here is a tweet from Stuart Cook England Futsal International:
Imagine thinking futsal wouldn't help us reach or win a World Cup @FA The fact you don't know why this image is so relevant, is part of the problem in the decsion making. Futsal can be the difference for what you want and what we want.#FutsalForAll pic.twitter.com/7KneGpk4Ou

— Stuart Cook (@cookie_12_) September 25, 2020
Léo Higuita, one of the world's best futsal goalkeepers is among many foreign players showing his support for the English Futsal community:
SAVE FUTSAL IN ENGLAND
Time for action – sign and share the petition and show how important this wonderful sport is, to so many people. Let's do it together guys! ??????????#FutsalForAll @FA @Sport_England @SaveFutsal @OliverDowden @DCMS @BBCSport@RaoniMedina9 pic.twitter.com/9Z4gb7Dank

— Léo Higuita (@leohiguita) September 25, 2020
And in the women's game Swedish Futsal International Nanna My Jansson posted on Instagram:
These are just a few of the many examples that you can find across social media. This outcry has lead to a petition being organized to put pressure on the FA to reverse their decision, if you would like to support this petition, please go to this website by clicking on the URL provided  https://www.savefutsal.co.uk/ 
Looking forward
The question now is 'What next for Futsal in England???' should the FA refuse to change their mind. Competitiveness among the English futsal community will have to be left of the court and put to the side, coming together needs to continue past this period of sadness and anger. It is imperative that leadership rises to the top, potentially a discussion has to be had concerning a separate entity being developed that works from a commercial perspective and drives the development of futsal forward outside of the FA.
The English FA statement really should be looked at by FIFA and discussed because why is an organization called the Federation of International 'Football' governing a sport it doesn't recognize even within its own name? By having the FIFA Futsal World Cup and investing in the sport's development, surely they should publicly recognize the sport's importance. When they decided to govern and organize futsal they were no longer just a football organization they became a football and futsal organization. If they won't do this then why hold on to Futsal? Why not allow a separate organization such as the AMF to takeover futsal again or create a separate body, and step aside especially if they, their federation and associations aren't willing to show futsal the same acclaim as football and invest in the sport with equality and respect.
We recommend that you read England Futsal International Doug Reed's article:
You can read more articles about domestic futsal by going to the top navigation bar or click here
If you like this article and would like to keep updated on Futsal news, developments, etc then you can now follow Futsal Focus via Google News by following our page which will send you an alert as soon as we publish an article so please click here and follow us on Google.
You can also keep updated on Futsal news, developments, etc then please submit your email below in the Subscribe to Futsal Focus option.
Follow Futsal Focus by clicking on Facebook, Twitter, or Instagram or on the social media buttons on the website.