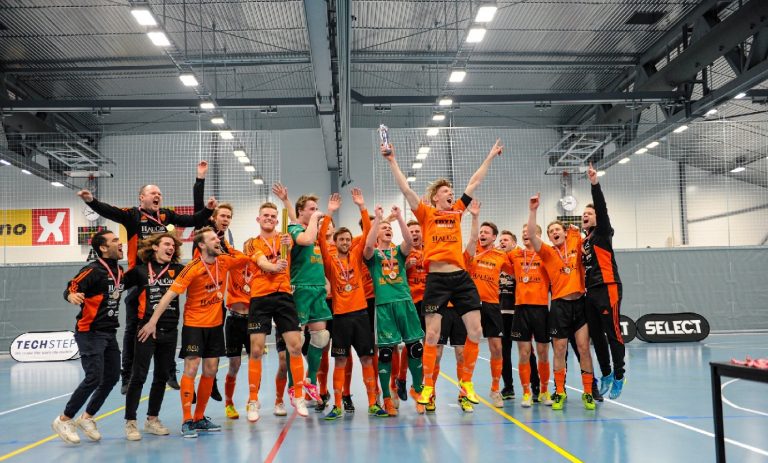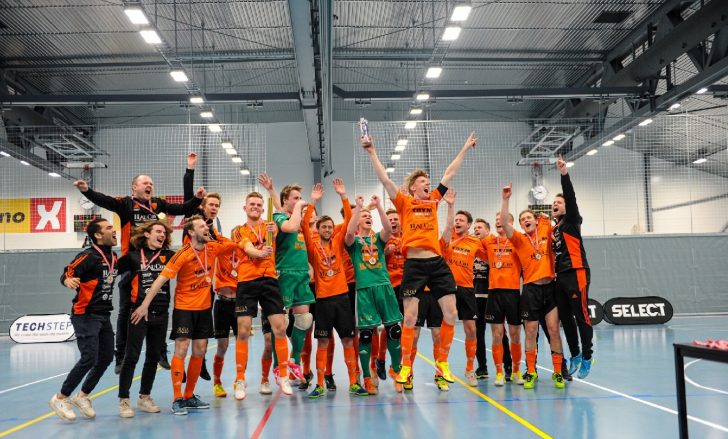 Estimated reading time:7 minutes, 48 seconds
Futsal has been played in Norway since 2002 starting with AMF at Universities and recreational but futsal under FIFA rules began in 2007 when the Football Federation started the first tournament to form the first division of the national league. It wasn't until 2008 that the Norwegian FF launched regional league structures under the national league.
Since then, depending on the region, futsal has grown gradually, some regions have one league or a top division with three and four divisions below it, an example of this being the capital city of Oslo. Norway entered the international stage in 2010 though have yet to qualify for a UEFA Futsal EURO or a FIFA Futsal World Cup. In comparison to their Scandinavian neighbours, Norway has not embraced the sport to the same development scale as Finland and Sweden. However, is this about to change? Recently, Futsal Focus posted footage from the league featuring Utleira Futsal which was watched by 1.9 million people which sparked our interest to find out the answer to our question. Therefore, Futsal Focus reached out to Utleira Futsal Head Coach Kai Bardal and Iver Strandheim, the Norwegian Football Federation's futsal development manager.
Kai discussed with us his futsal coaching journey in Norway:
"I started playing futsal at University, but when I finished my studies, I returned to football and became a coach but continued to play futsal on the side. In 2008, when the FF launched a tournament to decide who the top clubs would be to form the first division of the national futsal league, I played in the qualifying tournament, but when we won our place I stopped playing and became the coach of the team, Vegakameratene. Whilst coaching futsal I was also coaching football for several years, but futsal just suits me more, I found myself more drawn to it so I stopped coaching football to focus on futsal. My first year as a coach was frustrating, the Football Federation didn't provide futsal coach education, to overcome these barriers, I educated myself by seeking out information. I would buy books, and watch futsal matches online. I would travel, visiting Spain to watch club futsal at the highest level, attended the UEFA Futsal EUROs and UEFA Futsal seminars. My education became an addiction."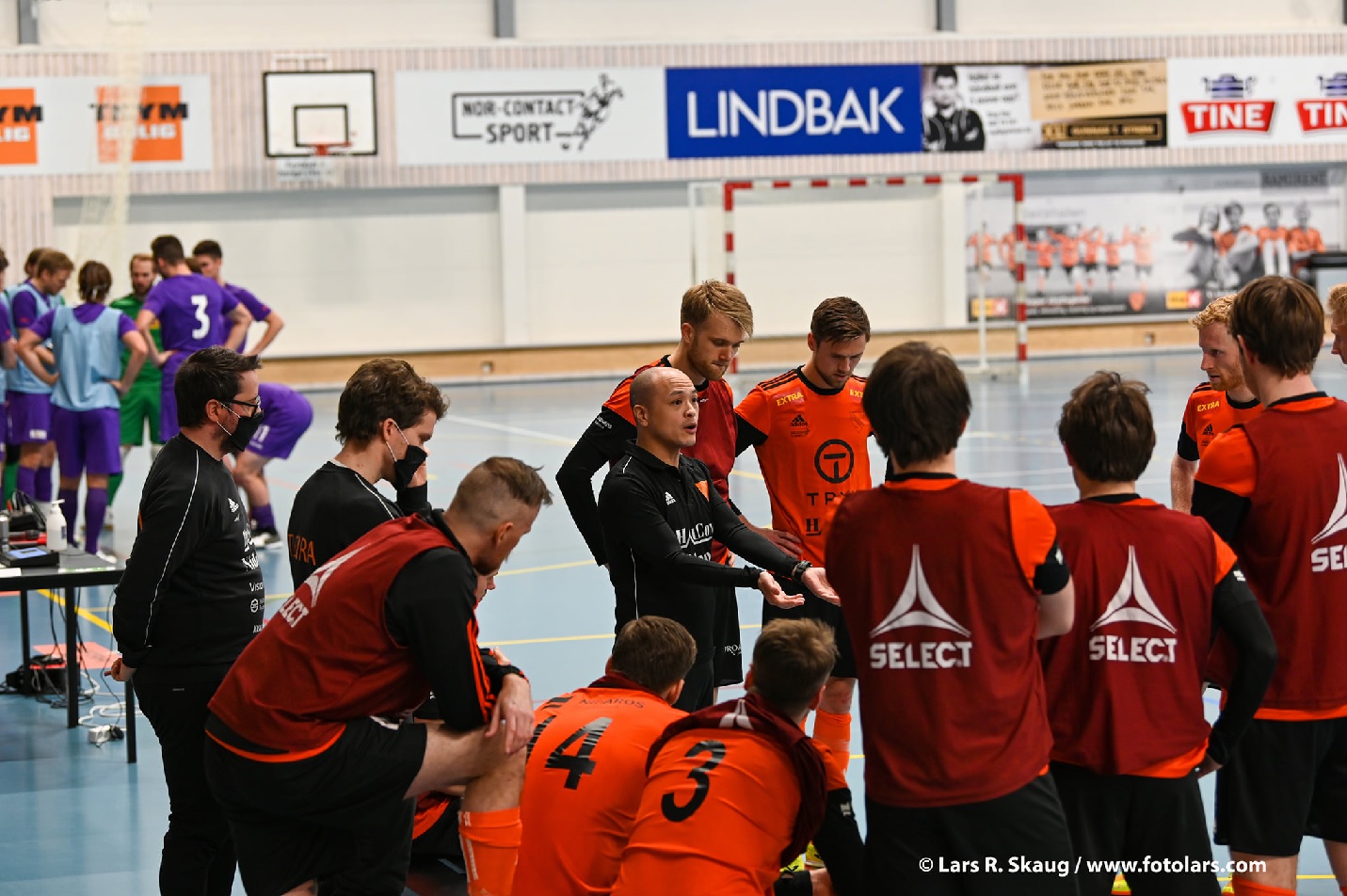 "We were the champions from 2011-14, we were ranked 41 in Europe but by 2014 we were ranked 17. Due to the progress, we made, we became the first Norwegian club to be admitted directly to the main round of the UEFA Futsal Cup (Now known as the UEFA Futsal Champions League). The team had a great mentality for competing, but I wasn't able to develop the culture of the club further, and the style the players liked to play. I felt I wasn't getting the opportunity to test my new knowledge because almost half the team began to live in other cities and were only able to come to matches so everyone wasn't attend training. Therefore, I decided to leave the club to find a new challenge. One of the team managers was from a part of Trondheim called Ulteira and their sport's club were interested to start a new futsal team with youth categories. It seemed like a great project so I accepted the head coach position and we started in the regional leagues. This gave me the opportunity to work with younger players, to test my new knowledge and try different styles of play. In 2017, we were promoted to the first division and every year since we have improved finishing fourth in our first season, third in our second season and now we are top of the division. However, I will not take all the credit, we have some of the best players in Norway, these guys are really motivated. The team have taken a lot of responsibility in driving the process further, improving themselves individually and collectively. Coach education and having the opportunity to work with Italians Sergio Gargelli and Silvio Crisari with the national team has been vital to my and the club's success, being able to share this knowledge with my players has seen them improve consistently.  I was delighted to see the interest in our recent video via Futsal Focus, it is absolutely amazing that 1.9 million people have watched it."
Iver Strandheim, Norwegian Football Federation's futsal development manager: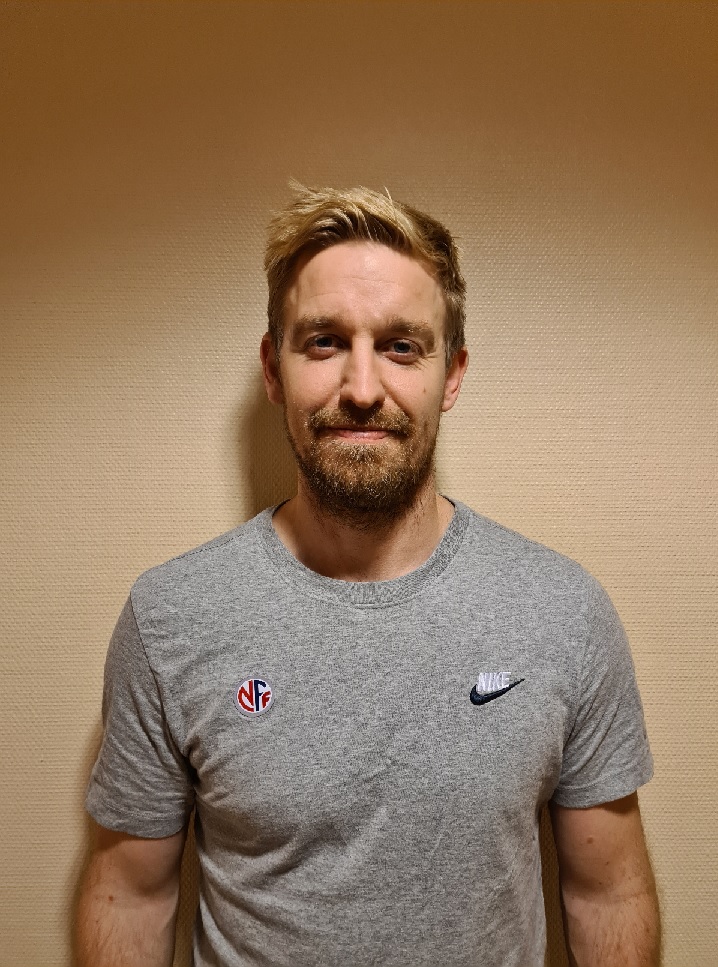 "I started like Kai, I got hooked on futsal at University and eventually we formed a team and competed in the regional league. I played the sport for many years as a player, and when I finished my training as a clinical psychologist I moved to a city where there was no futsal team. However, my love for the sport got to a point that I thought to myself well I guess I should start one, so I did, and we entered the regional league there. I then moved to a small city called Ski close to Oslo, and again, there was no team there, using the experience of developing the previous team I repeated the process, and developed another team. This is honestly the way it was for me, I have this deep hunger and love for the sport, I am not sure how to describe my love for futsal, it runs deep is the best way I can express it and the game brings me a lot of joy and due to this I am passionate to see the sport progress further. Therefore, when I saw the Norwegian FF advertising for a futsal development manager I sent in my application and I was hired and started the role at the end of 2019 in December. My position at the FF was voted through at the member clubs yearly club meeting because futsal development had not gone according to plan and was developing slowly in comparison to our neighbours, and my job was to correct this. If you look at what Per Broberg achieved at the Swedish FA, this is our goal to replicate this success. However, COVID, understandably has gotten in the way of a lot of things I had hoped to drive forward so at this time coach education is the main focus. A big problem for our sport is that much of the futsal knowledge is among the players and not with coaches and we want to direct the knowledge to the coaches so we can excite aspiring coach to be excited about leading a club in our leagues and increase their knowledge. The Norwegian Football Federation has a major growth strategy to develop futsal, the aims being:
Coach education
More kids playing futsal no matter where you live or background.
Strengthen the top clubs – club development education.
You heard Kai explain how much educating himself helped his development but not every person is going to have the same drive and dedication as Kai to do that process on their own, they need help. I am delighted that come September this year, just ahead of the new season we will be launching our level 1 led by Kai, and we will be encouraging the coaches at all levels to take the course before the season starts. The course will be mixed learning. A total of 16 hours, with equal amounts of online classes, classroom sessions and practice."
"When it comes to club development, this is an area I am passionate about especially due to my background, I want to see the clubs secure their future within their communities. I listened to your interview Stephen on Keith Tozer's World of Futsal podcast and I agreed with you, clubs need to think if they didn't exist tomorrow would anyone care. Just because they play within their community it doesn't mean they are a part of their community. Social responsibility strategies along with futsal is the way forward and I would be delighted if you spoke with our club members about this when we have one of our club meetings in the near future. I also believe that the way forward will depend on the extent the top clubs will be able to pull in the same direction. We have a very good set of club presidents and coaches in the top division for men now, and if we could build on the professionalization process the covid-situations has demanded, then I firmly believe that great things lie ahead. I also have to mention the great disparity in our sport between boys and girls, which has been further magnified by the covid-restrictions. I will work hard with the clubs to come up with a strategy that can make sure that in the future we have equal opportunities for men and women in our beautiful sport."
You can read more articles about domestic futsal by going to the top navigation bar or click here
If you like this article and would like to keep updated on Futsal news, developments, etc then you can now follow Futsal Focus via Google News by following our page which will send you an alert as soon as we publish an article so please click here and follow us on Google.
You can also keep updated on Futsal news, developments, etc then please submit your email below in the Subscribe to Futsal Focus option.
Follow Futsal Focus by clicking on Facebook, Twitter, or Instagram or on the social media buttons on the website.