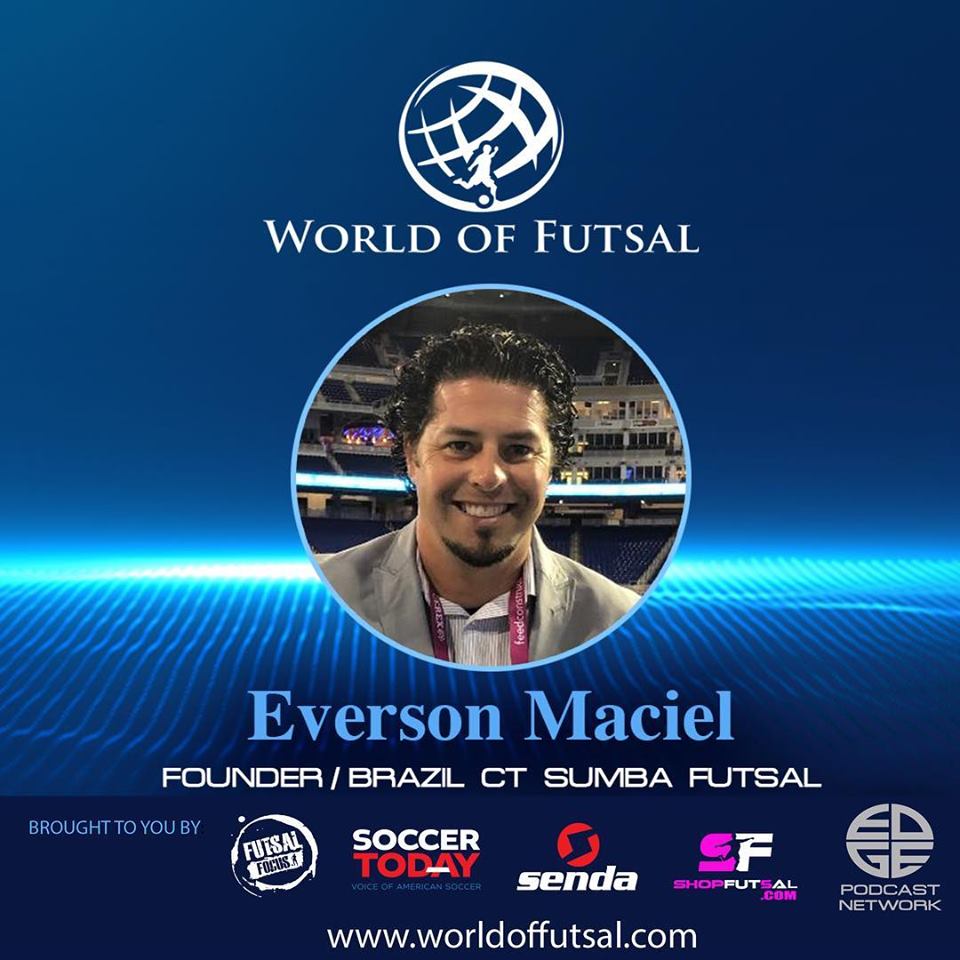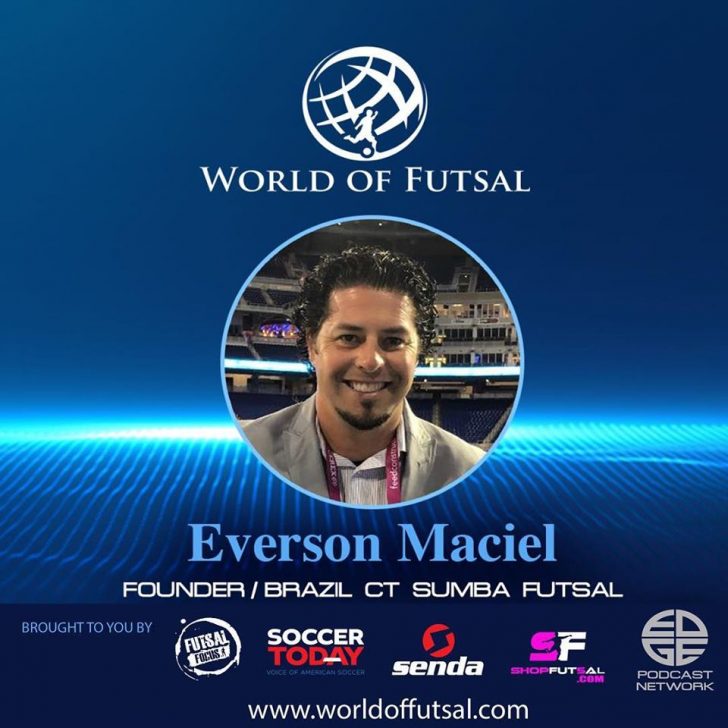 Estimated reading time:2 minutes, 5 seconds
The World of Futsal podcast, Futsal Focus and SoccerToday have entered into a global media partnership which will provide unparalleled media coverage of futsal, increasing the visibility of the global sport.
On today's podcast, the World of Futsal with Keith Tozer (Commissioner of the Professional Futsal League launching in the United States) discuss futsal with Futsal Focus guest Everson Maciel, Techincal Director and Founder of Brazil CT Samba Futsal (brazilct.com). Everson is from the Londrina, Parana which he says is a heart of futsal in Brazil, though, he states that futsal is now all over and has taken over the country. Everson is an experienced futsal professional who played in Brazil with futsal legend Falcão who he will soon welcome to the United States.
Keith and Everson cover topics such as futsal in Brazil, futsal programmes he has been doing in Connecticut since 2005, what tools you need to develop your own futsal programmes, what coaches should be doing to improve, events they are putting on with Falcão in Connecticut and in the region starting from June 15.
"In 2005, when I first rented a court here for futsal, people didn't know what Futsal was or how to control the ball, etc. Right now, you are starting to see more outdoor futsal facilities and for the past 2 years' academies have started futsal programmes and promoting them. People are now starting to read about futsal and seeing the benefits especially once they play, everybody wants to play futsal. I have a bunch of players that don't want to play outdoors anymore they want to do futsal all year round. I don't think we can measure yet the growth of futsal in the States right now but the players that take soccer seriously are more into futsal now than ever before."
Listen to Keith's podcast interview powered by SoccerToday with Futsal Focus guest Everson Maciel below:
If you want to listen to more podcast's by the World of Futsal with Keith Tozer, click this link: https://worldoffutsal.com/
If you like the information provided, you can read more about futsal by going to the top navigation bar or click here
If you like this article and would like to keep updated on Futsal news, developments, etc then please submit your email below in the Newsletter section or by clicking on the Subscribe to Futsal Focus option on the header.
Follow Futsal Focus by clicking on Facebook, Twitter or Instagram or on the social media buttons on the right sidebar.