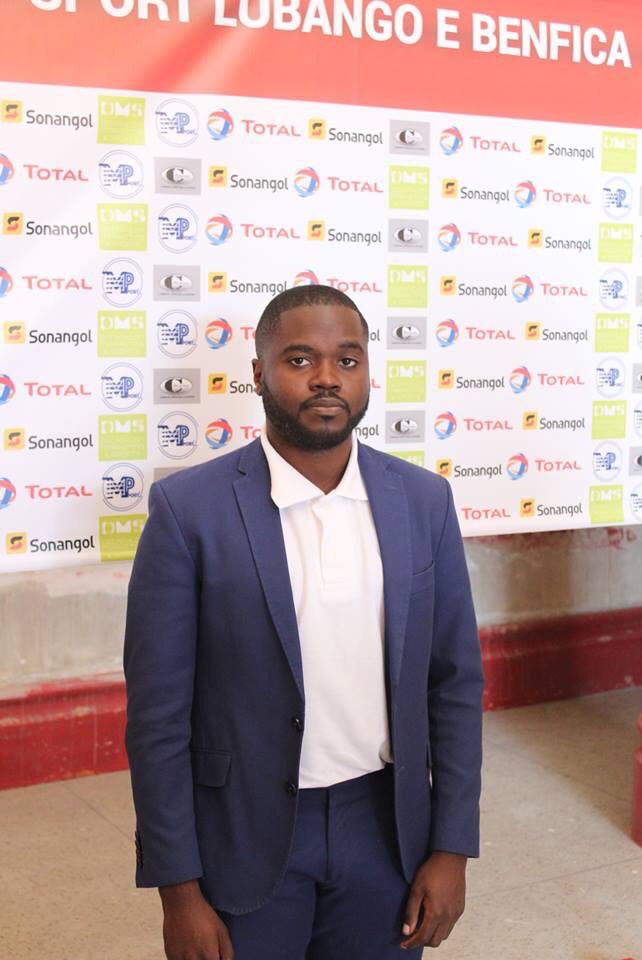 Estimated reading time:5 minutes, 43 seconds
Today's interview is with Mr. Dino Paulo, a board advisor to the Angolan Futsal Federation who has recently announced his intentions to run for the Presidency of the Angolan Football Federation. Dino, there is a lack of awareness about futsal in Angola and futsal in Africa in general. However, this interview is to learn about the sport's history in Angola, how popular the sport is and what the future holds for the sport's development in your country.
Futsal Focus: How long has futsal been played in Angola and who introduced the sport to your country?
Dino: I am not sure who exactly is 'responsible' for bringing futsal to Angola but it has been played here since the colonial era. However, it grew in participation during the independence era as a sport played within companies for workers' entertainment and began to grow as corporation competition. From that stage, futsal awareness spread as a sport in neighbourhoods, schools and amateur competitions began to be organized. Therefore, it started to become a popular sport in Angola especially due to the game being played in small spaces which is accessible to most communities more than grass pitches are plus the sport's association to football helped it as well seeing as football is the main sport in Angola.
Futsal Focus: How popular is futsal in Angola, for example how many participants and clubs are there from grassroots to the senior game?
Dino: Futsal is a very popular sport and from the figures, I have seen, futsal is arguably the most played sport in Angola but not at a professional or national level. Futsal is still considered a recreational or amateur sport in Angola and we are working closely with the Futsal Federation in order to grow the sport to a professional level.
Futsal Focus: What is the attitude in Angola to Futsal, is it seen as a development tool for football or as a sport in its own right?
Dino: Futsal in Angola is seen as a sport in its own right, for example, traditional football clubs don't have any futsal teams, but after Angola qualified for the 2021 FIFA Futsal World Cup the image of the sport has begun to change and now interest to start investing in futsal is growing among some of the big Angolan football clubs.
Futsal Focus: Futsal Focus saw footage of Angola's international futsal team playing in front of a large home audience, what is the average attendance for the national team and does the domestic game attract the same amount of attention and fans?
Dino: The futsal community in Angola is big and attracts many people when there is a national team or big domestic futsal team games due to two reasons; the first being the quality of the players and the second being the tickets are cheap and at times free. An example of the attendance at games for the national team (who play their home matches at the Cidadela Indoor Arena, the national venue, which holds about 6,800 people) was 5000 fans in attendance for their last match! Example of national team playing at home below:
Futsal Focus: The Angola Futsal Federation is establishing an Angolan Futsal League, can you tell us the federation's plans for the league, and will it be professional?
Dino: Since last year, I have been working with the Futsal Federation to establish the Angola Futsal League (Liga Futsal Angola – LFA) which will be the first professional futsal league in Africa. Due to COVID-19, the plans to launch the league were postponed until February of next year. The league will last for 10 months (1 month for pre-season and 9 months for the competition), divided between regular season and playoffs (Final Four). Our league business model is a franchise league which is very popular in North America due to the financial and sport's sustainability it offers as only those who can show they can afford to build and progress their club can purchase a franchise. We will start with 8 franchisees and then expand four years later to 12. We are also working with Fellipe Drommond from Magnus Futsal Club in order to help us to implement the league in Angola due to his vast experience in the LNF in Brazil.
Futsal Focus: Angola's national futsal team attracted a lot of praise for their performance in the Africa Futsal Cup of Nations especially Manocele goal against Mozambique. How is the national team's success use to market and develop futsal in Angola?
Dino: Qualifying for the FIFA Futsal World Cup was a huge step for the national team to accomplish and a real boost for the sport's awareness in Angola. Angola has only qualified for one football world cup in our history so when the 2021 FIFA Futsal World Cup happens everyone will be watching to support their countrymen. Since this achievement, the interest to invest in futsal has increased not just among traditional football clubs but also from the commercial sectors as companies look to sponsor futsal.
African Cup of Nations – Angola v Mozambique:
Futsal Focus: Does futsal attract commercial and media interest in Angola?
Dino: Definitely! Going to the world cup in any sport attracts media and commercial interest. The national futsal team's success was also a big boost for the morale of all Angolans due to the difficult financial and social situation my country is going through and sports has this power of giving people hope.
Futsal Focus: In Angola are players like Magno Felipe Gomes used to market and attract young players to the sport of Futsal?
Dino: Yes, but not yet with the big impact we are looking for because we lack a league structure to help create value and impact for players, but in one year, everything will change.
Futsal Focus: Unfortunately, the 2022 Youth Olympics has been canceled which was due to hold the first-ever major international futsal tournament in Africa. Do you know what CAF's plans are for the sport's development in Africa?
Dino: Well futsal in Africa is starting to gain some interest but we are still far… away from getting the notability that we would like to have. I know that CAF is in a revolutionary phase of revamping itself through all their competitions and the business models of those competitions, so futsal certainly will have its space in this process and we hope that better days are coming for futsal in Africa.
If you like the information provided, you can read more articles about global futsal by going to the top navigation bar or click here
If you like this article and would like to keep updated on Futsal news, developments, etc then please submit your email below in the Subscribe to Futsal Focus option.
Follow Futsal Focus by clicking on Facebook, Twitter, or Instagram or on the social media buttons on the website.