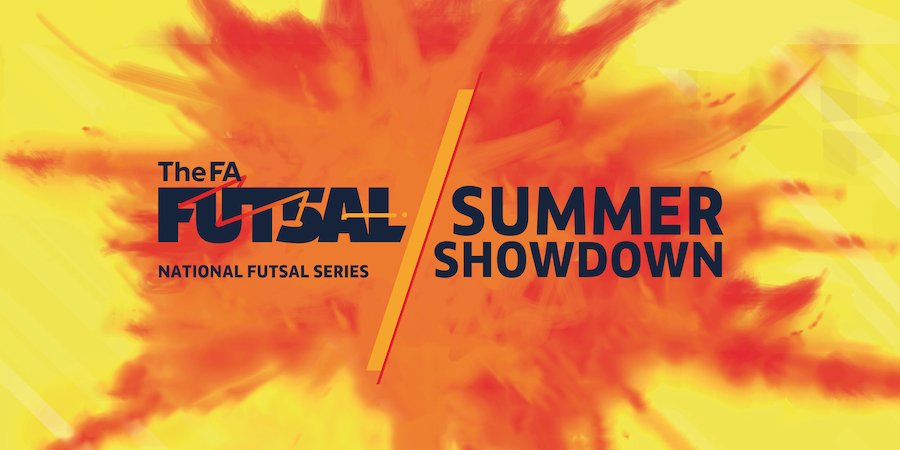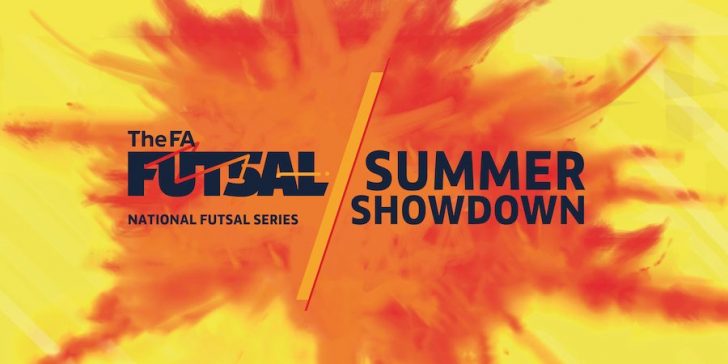 Estimated reading time:4 minutes, 11 seconds
On the 27th of June, history will be made for English futsal, not just for the men's game but for the women's game as well when the Grand Finals of both categories are broadcast live on BT Sport 1 for the first time starting at 9:15 am.
In the FA National Futsal Series 1 at 2:15 pm, London Helvecia will defend their title against ProFutsal London, who will be known after this event as Bloomsbury Futsal going forward.
London Helvecia has been a dominant club in English futsal for over 10 years but before COVID brought an end to the last season ProFutsal London were challenging for the league title. Disappointment doesn't begin to describe how ProFutsal felt when the FA awarded Helvecia the league last year on a points per game basis instead of a one-off deciding fixture due to the pandemic. Therefore, it is fitting that these two clubs would meet each other in the Grand Final of this year's summer showdown, an historic occasion for the sport, to decide a league champion to represent England in the UEFA Futsal Champions League. The quality and depth of these teams are why they are the best in the country, but the edge that ProFutsal London may have over their opponents is the time they have spent together as a squad whereas Helvecia needed a recruitment drive before the competition kicked off.
In the FA National Futsal Series Two, Wessex Futsal Club face London Escolla for promotion to the top division at 11:50 am.  And, in the Women's Super Series at 9:15 am, Bolton Futsal Club challenge London Helvecia for the title. All fixtures are taking place at the Wolverhampton University (Walsall Campus).
Wessex defeated London Genesis in their semi final while London Escolla overcame York in the second half. During the Summer Showdown Wessex showed what they are capable of and they will be looking to make another statement this Sunday against London Escolla.
No one could have predicted the semifinal result between Bolton and the University of Liverpool which ended with penalties creating a memorable moment for the Summer Showdown. Now, they will compete against a very talented London Helvecia team who can move the ball around like no other in the Women's Super Series Summer Showdown. This may be something that Bolton will have to learn to cope with as they spend lots of time watching the ball move around their half of the court, however, on the day, Bolton may surprise us as this is all about who shows up and wants it the most. You can read more about the finals via the FA's programme available through this link: https://nationalfutsalseries.com/wp-content/uploads/2021/06/The-FA-NFS-Grand-Final-Programme.pdf
Ahead of  this historic occasion for English Futsal, Paul Szumilewicz, a non-executive director of the FA, and the Chair of the FA National Futsal Series published the following thoughts which we recommend you to read:
Ahead of the biggest day in the National Futsal Series' short history, I wanted to share some thoughts on what I've learned in the last two years.

You can watch the grand final live on:

📺 @btsport 1

🖥️📲 https://t.co/rKlrDYFuJD…@FA_NFS pic.twitter.com/26hfxC5KRc

— Paul Szumilewicz (@paulszumilewicz) June 25, 2021
England's National Futsal team's Head Coach Michael Skubala also tweeted:
Lets go!!! @FA_NFS #summershowdown on @btsport For anyone intrigued and not seen #futsal at the top level…tune in!!!! Its going to be electric!!! ⚡️#eng #football coaches come and have a look at the pace of the game!!!! https://t.co/TTxqJEBPOP

— Eng Futsal Coach (@mskubala) June 25, 2021
We encourage all our readers to watch the finals, if you don't have BT Sport, the matches are also available via the FA National Futsal Series' YouTube channel: https://www.youtube.com/channel/UCcDX_B_8bXwNkBYOhjQrEpQ
Futsal Focus supports the Donate4Dáithí campaign
To follow the Donate4Dáithí campaign, you can visit their website here: www.donate4daithi.org  or on Facebook at: https://www.facebook.com/Donate4Daithi you can also donate money to their campaign at: https://www.justgiving.com/crowdfunding/donate4daithi
You can read more articles about domestic futsal by going to the top navigation bar or click here
If you like this article and would like to keep updated on Futsal news, developments, etc then you can now follow Futsal Focus via Google News by following our page which will send you an alert as soon as we publish an article so please click here and follow us on Google.
You can also keep updated on Futsal news, developments, etc then please submit your email below in the Subscribe to Futsal Focus option.
Follow Futsal Focus by clicking on Facebook, Twitter, or Instagram or on the social media buttons on the website.