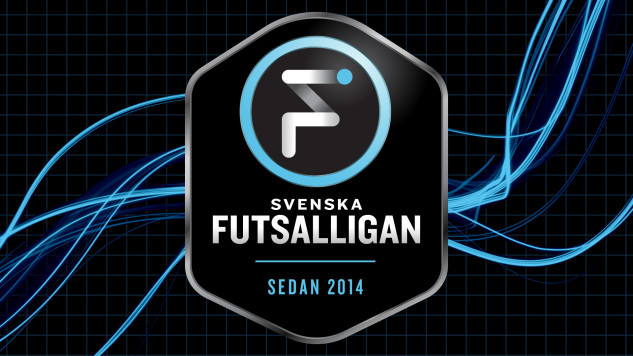 Estimated reading time:11 minutes, 6 seconds
Though Sweden has a history of 5-a-side football, it wasn't until 2005 that the Swedish Football Association adopted Futsal as its official 5-a-side form of the sport. Futsal's participation began to grow and a men's Swedish Futsal League (in Swedish, Svenska Futsalligan) was founded in 2014 as the top flight of the domestic futsal league system.
The first official edition of Svenska Futsalligan was held in 2014–15, with 16 teams split into two geographically based groups, where the four overall top teams went on to compete in a playoff. In 2017, the Swedish Professional Football League (SEF) and the SFL decided to work together to develop the SFL. If you don't know who the SEF are, they are an organisation that represents the 32 elite professional football clubs in the top two divisions of the Swedish football league system. It was a historic decision for Swedish futsal as the futsal clubs would now be a part of the Swedish Professional League but as their own branch. As a consequence of this, Lasse Ternström, who was then the assistant head coach of the national team started to work full-time at the Swedish Football League to develop the national futsal league. With this announcement Lasse said,
"I will try to develop Svenska Futsalligan by trying to focus on the commercial, organisational and promotional needs of the league. I will also help the clubs to organise themselves. I will have a dialogue with the Swedish FA and I want to develop manuals for how events need to be conducted to attract audiences, and I want the sport to grow. We are quite far behind the rest of Europe."
Per Borberg who was the Swedish FA Futsal Development Manager at the time said,
"I think this is a model that can work in other countries as well."
In 2018, Media Company Discovery agreed on a deal with the league to broadcast 10 live games on Eurosport, and the league was re-structured into a nationwide league of 14 teams, playing from autumn to spring, although no playoff was held. From 2019–20, the Svenska Futsalligan, 12 clubs took part, and the eight best teams competed in a playoff to decide the Swedish champion plus Discovery increased its coverage of games to 25 live broadcasts via Eurosport. This decision came due to an increase in viewership and interest in Swedish futsal. Hanif Hosseini, who was the Sports Manager at Discovery Networks Sweden and Eurosport said,
"We are noticing that interest in Sweden in futsal is growing in the country, therefore it feels good that we are now expanding our efforts and broadcasting for even more matches."
Today, Futsal has continued to develop in Sweden and spectators continue to grow.  The national team are 32 out of 50 in the UEFA Men's Futsal National Team Rankings so plenty of room for improvement on the international stage, however, in European club futsal, Sweden is performing well. Last year Hammarby IF won their preliminary round group but finished bottom of their main round group which included Haladás (Hungary), Rekord Bielsko-Biała (Poland), and Luxol St Andrews Futsal Club (Malta). In the 2022-23 UEFA Futsal Champions League season, Sweden is represented by Örebro SK who also won their preliminary round group, advancing to the main round where they were drawn with KMF Loznica-Grad (Serbia), Mostar SG (Bosnia & Herzegovina) and Araz Naxçivan (Azerbaijan). Ahead of the group fixtures, many futsal fans would have assumed that Örebro SK would finish bottom of this group, but the club finished in third place, defeating Araz Naxçivan 2-5 in their opening game, a close match and 3-2 defeat to Mostar SG and a 3-6 loss to group winners, KMF Loznica-Grad.
Currently, in Sweden, English futsal coach Damon Shaw is the head coach of Skoftebyns IF and you can read his interview in the related article link below. On discussing Damon's experience in Sweden and his praise for the organisation of the league. Along with knowing the developments mentioned already in this article and with Örebro SK doing so well in the Champions League, we decided to reach out to Lasse Ternström to find out more about the Svenska Futsalligan, its development, and Swedish futsal development as a whole.
Related: Europe, Asia, and now Scandinavia, Damon Shaw Coach of Skoftebyn Futsal in Sweden
Firstly, Lasse, thank you for agreeing to do this interview and sharing your knowledge of Swedish futsal and its development with our readers.
FF: To start the interview, for readers learning about you for the first time, can you please give them an insight into your background up until you were appointed COO of the Swedish Futsal League (SFL)?
LT: Thanks for having me. Prior to getting involved in the business end of Futsal, I played professional football for many years and also played some tournaments in futsal. After my playing career, I started coaching football. In the beginning, in schools, and after a few years I was appointed to the head coach position at a professional team. I worked for 5 years as a professional fotboll coach but one day I got tired of it. I didnt feel the same passion for football anymore. Too hard to change the game and too hard to communicate with the players.  I took a few years out, I went to business school then suddenly IFK Göteborg Futsal Club got in contact and asked me to become their head coach. I didn't know that much about futsal then but I took on the challenge and the rest is history…
FF: What objectives did you set out from the start to achieve in your role and how have they evolved to suit where Swedish Futsal is through each stage in development since you started?
LT: At the start, we didn't have anything, to be honest. The league was separated into two groups and basically the clubs didn't talk to each other. We had the national team of course and that was a positive and we had some great Swedish players at that time, but we needed more international experience from the coaches in order to grow. Despite this knowledge, I decided NOT to focus on the sporting side, I saw a bigger picture and challenges ahead of us. The clubs were not organized and had no money, and the match days had no security to ensure safety, the match days lacked atmosphere so I started to set up objectives to assist in the improvement of different areas such as events, income, image, and organization, these were the development blocks we focused on and as they steadily improve they bring new challenges.
FF: What have been the most challenging aspects of your role?
LT: Wow… good question. I think it is finding ways to inspire the clubs to take the next step in their development. To be conscious of their short and long-term goals whilst creating strategies to achieve them. Futsal needs to grow at the grassroots level but for this to happen the Swedish FA needs to invest more in kids. The league needs more partners to develop further as well, and it is a tough job trying to find partners currently.
FF: Looking back, what do you think have been the biggest successes of Swedish Futsal development domestically and what aspects do you feel still need improvement?
LT: Securing the broadcasting rights gave us a good start to develop the league along with the games being viewed on SFL Live which averages 1200 views per match, and the continued success of this depends on the clubs collaborating and developing. The league playoffs after the covid pandemic attracted attendances of up to 720 and the final, 1652. Participation in Sweden is 174,000 players, 122,000 are male and 52,000 are female. The biggest challenge we have is growing the sport commercially… we need the market to develop further for that next step to happen. Increased participation at all levels, education and awareness, better visibility, and commercial interest can help to develop the clubs, but this has to be a collective effort. The clubs cannot expect all of this to be given to them by the league and the FA. Collectively developing and striving forward will bring futsal to the next stage and stages of its development.  We have 12 clubs in the league now and the success is different for each club, for instance, Hammarby and Borås have grown their organizations, Uddevalla has grown their audience, and so on… but the work never stops, we have so much more to do, and as I mentioned we should be sharing best practice, and we have to work together. This outlook is what will secure success for futsal, our clubs, and our league. The attitude needs to be that yes on the court we are competitors, but off the court, especially when we are still at this early stage of development, we must work together, we are not competitors, we are champions of this sport. We have to promote together the opportunities the sport offers to businesses, players, coaches, and the public to enjoy. In my opinion, futsal is one of the best sports in the world, if not, the most enjoyable.
FF: On the domestic front, futsal in Sweden is developing at home and on the European club stage, Örebro SK was in the main round of the UEFA Futsal Champions League. What do you think is needed for Sweden to succeed on the international stage?
LT: I think that it will take some time, but I am optimistic. We have some good knowledge about international futsal in Sweden. Matija Dulvat and Gabriel Diaz have great experience and they are close to the clubs and the players. We also have former players with good knowledge but at the end of the day, we need more time.
We started an under-19 league one year ago and I think those players are the future. We need players at an early age to focus on futsal in addition to building a training culture in Sweden. I know that the national team is very professional so hopefully, it will be the same for the clubs also. Training once or twice a week is not enough, you need to be training at least 3 or 4 times a week.
FF: At this point, where is futsal in terms of popularity within Sweden, and what do you feel is needed to improve futsal's acceptance culturally?
LT: Futsal is still a minor sport in Sweden and that is not good for the future. We need to grow at the grassroots level. I think we also need more professional football clubs to get involved in futsal, who have budgets that can be impactful. You see the success Royal Sporting Anderlecht Futsal has recently had reaching the Final Four of the UEFA Futsal Champions League this will no doubt ignite the interest of other professional football clubs in the country especially if they win it.
FF: Are businesses in Sweden starting to see the futsal market as an opportunity? And what work is still needed in this area?
LT: The pandemic has been a huge challenge for the sport. As I mentioned Futsal is still a minor sport in Sweden and getting partnerships at this time is very hard. We are working to show the impact of the sport to companies, but it takes time to find the right partners. Over 70% of those involved in Futsal in Sweden are from a foreign background and that is something that we are proud of and need to explain the diversity benefits for the society. And, when it comes to attracting Swedish players, the challenge facing us is bringing players to the sport when football is still their first sport and their knowledge of futsal is still limited. But, that leadership has to come from the Swedish FA, they have to show pride in this sport and promote its benefits to young players.
FF: I know every market is different, and what worked well in Sweden, may not work well in other countries, but what do you feel are the core fundaments of a successful futsal development strategy for an association and a club?
LT: Well, it is hard to say but two things I think are important are:
Collaboration: The clubs and the organizations need to solve different questions and have a consensus concerning how the sport and league will grow.
The fans: If we can engage fans and attract them to the arenas then the media, the municipality, and companies will want to be involved with the sport. That is absolutely decisive for growth.
You can read more articles about domestic futsal by going to the top navigation bar or by clicking here
If you like this article and would like to keep updated on Futsal news, developments, etc then you can now follow Futsal Focus via Google News by following our page which will send you an alert as soon as we publish an article so please click here and follow us on Google.
You can also keep updated on Futsal news, developments, etc then please submit your email below in the Subscribe to Futsal Focus option.
Follow Futsal Focus by clicking on Facebook, Twitter, or Instagram or on the social media buttons on the website.