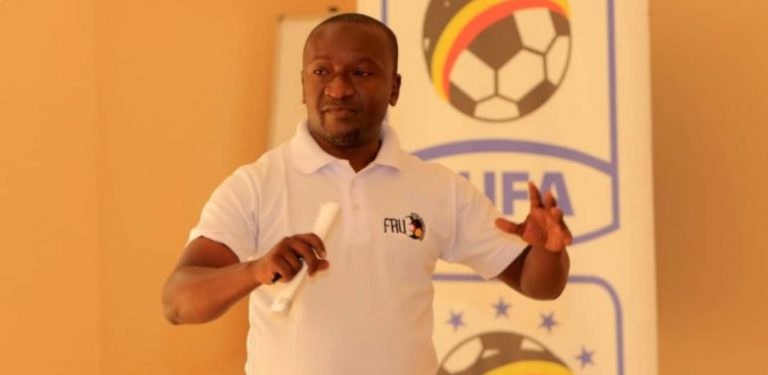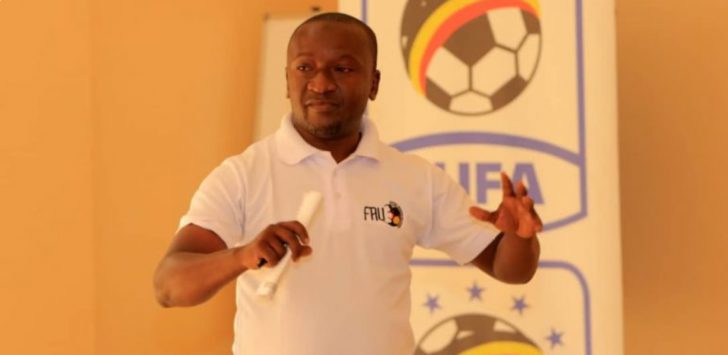 Estimated reading time:2 minutes, 18 seconds
The Futsal Association Uganda and the Uganda Women Football Association ( UWFA) met on the 10th, Tuesday morning at the UWFA offices in Mengo to discuss the development of Women's futsal competitions.
(Main picture: Chairman of Futsal Association Uganda, Hamzah Jjunju)
The FAU was represented by Hamzah Jjunju and the UWFA was represented by their Chairwoman Madam Margret Kubingi. As a result of the discussions, both organisations agreed to partner in order to put in place girls' Futsal competitions.
The main focus of the discussion was to start the development process by creating a knockout tournament called "Futsal Women Uganda Cup" which the UWFA and the FAU think will kickstart girls' and women's Futsal in Uganda.
Engaging with schools is another priority particularly the Under 13 age group for both the UWFA and the FAU in order to prepare a team of girls to take part in the 2026 Youth Olympic games in Dakar, Senegal.
"Our focus this year will be to work with girls aged under 13 because it is a dream of ours to have a girls' futsal team in the 2026 Youth Olympic games as these girls have to be 16 by that time because the tournament is for U17s," Jjunju said before adding;
"We also need more girls and women in Futsal coaching and refereeing education, this is a development necessity, and we believe working with the UWFA will make that possible and achieved faster."
"All in all, what we are looking for, is to be among countries/ associations that are working in line with the world bodies to bring gender balance into the game and other social aspects of life"
"The UWFA needs to work hand in hand with the FAU so we can develop Women's futsal. We shall have capacity-building courses in referring and coaching so that we develop all areas of the Women's game" Kubingi said after the meeting with FAU.
If all goes to plan, the Futsal Women Uganda Cup is expected to begin in March this year.
Futsal Focus
You can read more articles about global futsal by going to the top navigation bar or by clicking here
If you like this article and would like to keep updated on Futsal news, developments, etc then you can now follow Futsal Focus via Google News by following our page which will send you an alert as soon as we publish an article so please click here and follow us on Google.
You can also keep updated on Futsal news, developments, etc then please submit your email below in the Subscribe to Futsal Focus option.
Follow Futsal Focus by clicking on Facebook, Twitter, or Instagram or on the social media buttons on the website.