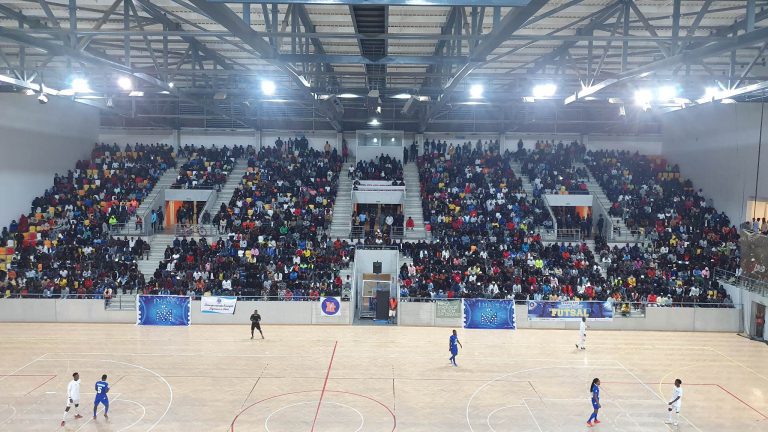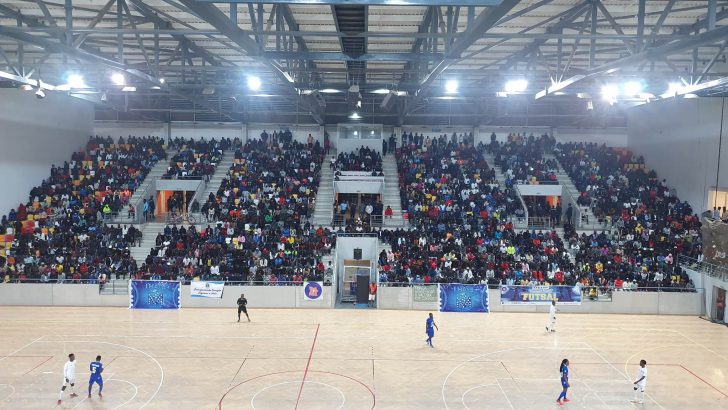 Estimated reading time:5 minutes, 51 seconds
Recently Futsal Focus published an article providing an insight into the landscape of the women's game which was written by Futsal Focus journalist, Alejandro Méndez. You can read this article via the related link below.
Related link: An insight into the landscape of the women's futsal industry
The article received a lot of plaudit within the industry, but it also helped to bring markets we hadn't included in the article to our attention from coaches, players, influencers, and gatekeepers. One of the markets that stood out to us was Angola.
Currently, Angola's men's national team head coach is Marcos Antunes who got in contact with Futsal Focus to discuss women's futsal development in Angola. Futsal is the country's most popular recreational sport and there has been a senior women's national championship for the past 30 years. The most recent national championship had more than 40 teams/ clubs take part. The competition kicked off with regional leagues culminating in the best 10 teams competing in the final stages for the national championship trophy. The finals take place alongside the Men's and attract large crowds. The recent national champions are Grupo Desportivo do Exército.  In addition to this competition, women's futsal also has an Angola Cup and a Super Cup to compete for. All these competitions are organised by the Provisional Futsal Associations under the leadership of the Angolan Futsal Federation.
(Main picture: Women's National Futsal Championship Final)
For now, Marcos has been asked to lead the women's national team as well, and he and his staff have identified 130 individuals from across senior and youth competitions who they feel could compete for a national team place. Now that FIFA has announced its intentions to develop a FIFA Women's Futsal World Cup, Marcos is excited to hear when this competition will take place as it will require CAF to organise a continental competition to qualify and this will encourage more African nations to develop national teams. Asked about the talent he has seen; Marcos informs us that many of these women are good enough to play in Europe's top leagues and already he has had clubs contact him curious about the player market. He expects interest to grow even further once the FIFA Women's Futsal World Cup kicks off and the women's game, as a whole, gets the platform they deserve to showcase their abilities.
Looking to the future, Marcos is excited for the 2026 Youth Olympics to take place in Senegal, Angola will enter both a men's and women's team and he can't wait to see which other African nations will take part. It will also be interesting to see how African youth players perform against other nations from around the world.
Exciting times for women's football and futsal, Marcos believes that Women's Football on a global scale will adapt futsal quicker than the Men's sector: "They will be a lot more open to it embracing its benefits for football and as a sport in its own right. It will be the women's game that drives the development of futsal even further around the world," stated Marcos.
Asked about his plans for his women's team, Marcos tells us that he currently has plans to invite the 130 players to camps in order to filter out a senior team, development team, and underage groups. He wants to work with the young players to prepare them for the Youth Olympics, and so they are able to step up to the senior team when they are called upon. The senior team will have practice sessions organised and friendlies will soon follow. Knowing the dates of the future CAF qualifiers and FIFA's world cup will help to get this off the ground sooner, but for now, youth teams will most likely be the first development step as the dates for the Youth Olympics are already confirmed. "We want to make Women's Futsal a flagship for Angola alongside Men's: we will deliver quality coaching to develop the young players and the senior team. Women's futsal has huge potential in Africa and beyond. I am very excited to see these girls and women compete in international competitions. It will be a very proud day for the players to pull on their national jersey and play a sport they love but didn't know if they would get an opportunity to compete for a place in a world cup against other national teams until this year," said Marcos.
The next 5 to 10 years are very exciting for men's and women's futsal, Angola already has plans for a professional men's league which should take off in a few years. Initial hopes had been to get the competition off the ground 2 years ago, but unfortunately, COVID caused setbacks to these plans. Talking with Dino Paulo, a board advisor to the Angolan Futsal Federation in 2020, he informed us that Angola's aim is to be the face of African futsal and an example to the rest of the continent of professional futsal which is why getting this league off the ground is an important objective for the federation and the league's member clubs. You can read our interview with Dino Paulo in the related link below.
Related link: Angola aims to launch the first professional futsal league in Africa
On the international stage, Angola's men's team is eager to take their place back in the world cup and will be hoping to avoid another group of death. Success in this competition would help to ignite increased interest amongst the populous and aid the federation's plans to launch the men's professional futsal league. Whilst the women's game now sees light at the end of the tunnel after three decades wondering if they could ever follow the men's game with their own futsal ambitions. More doors will now open up for talented players and many will be eager to represent their nation on the biggest stage for women's futsal, a FIFA Women's Futsal World Cup, and potentially, gain recognition and recruitment from the top women's futsal leagues in the world.
Futsal Focus
You can read more articles about global futsal by going to the top navigation bar or by clicking here
If you like this article and would like to keep updated on Futsal news, developments, etc then you can now follow Futsal Focus via Google News by following our page which will send you an alert as soon as we publish an article so please click here and follow us on Google.
You can also keep updated on Futsal news, developments, etc then please submit your email below in the Subscribe to Futsal Focus option.
Follow Futsal Focus by clicking on Facebook, Twitter, or Instagram or on the social media buttons on the website.